Discovering Elkmont in the Great Smoky Mountains National Park
In the summer of 2014, an Internet news story that focused on the Great Smoky Mountains National Park rocked the Internet. According to headlines, a travel blogger had "discovered" an entire town hidden deep within the Smoky Mountains of Tennessee.
Many residents in East Tennessee were confused by this revelation. After all, many locals already knew about Elkmont, Tennessee, a historic area of the national park. To find this supposedly hidden town in the mountains, a visitor only needs to take a short drive from Gatlinburg, TN.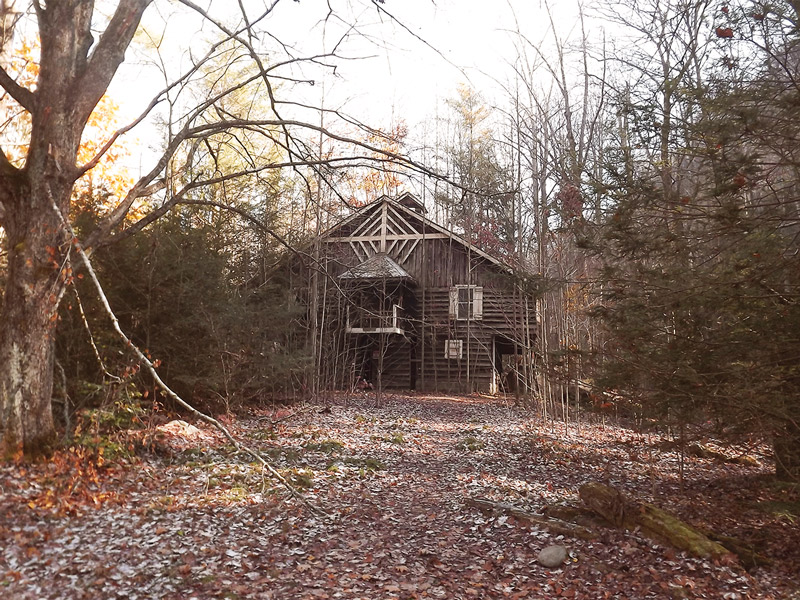 History of Elkmont
Elkmont has been many things over the years including a frontier community, a logging town, a resort, and now a protected community under the national registry of historic places.
Located along the Little River, Elkmont was settled by early homesteaders. By the 1900's, intensive logging took place in Elkmont and a railroad was built. The area soon became a popular hunting and fishing destination for tourists. The railroad that had once hauled timber now transported vacationers.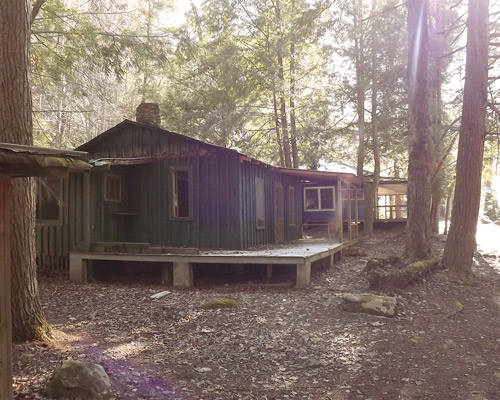 Between 1910's and 30's, a community of cottages was built close to where the old logging town once thrived. Before the development of AC, high elevation mountain resorts like Elkmont were a popular way to escape the summer heat. When the Great Smoky Mountains National Park was formed, some landowners in Elkmont fought to keep their cottages. As late as the 1990's, people still visited family homes in Elkmont.
Today, the national park recognizes the resort community at Elkmont as an important part of the regions history. Many of the historic structures are in the process of being preserved for future generations to enjoy.
Historic Structures at Elkmont
There are 74 structures in Elkmont that can still be seen today. Visitors are allowed to walk around this ghost town, but the public is not permitted to enter into any buildings. Here, visitors can stroll amongst the remnants of this resort community and marvel at how quickly nature can reclaim the land.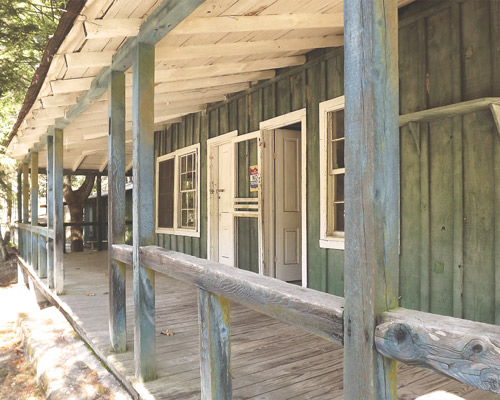 There are several sections of buildings that can be seen in Elkmont: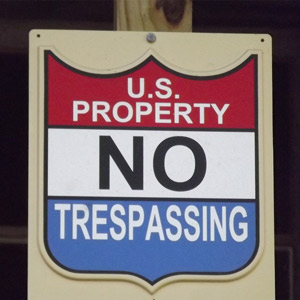 Daisy Town
This section of Elkmont is closest to the parking lot and is comprised of closely spaced cottages along a road to an old hotel. From walking around, it's easy to see inside the cottages and appreciate their charming front porches. At the end of the row rests the Appalachian Clubhouse, an inn used during the resort years. This structure has recently been renovated by the park service.
You may notice that one of the structures in Daisytown looks older than the others. This is true and the oldest surviving structure in Elkmont can be found here. Levi Trentham Cabin was constructed in the 1830's along Jake's Creek and then moved here for preservation.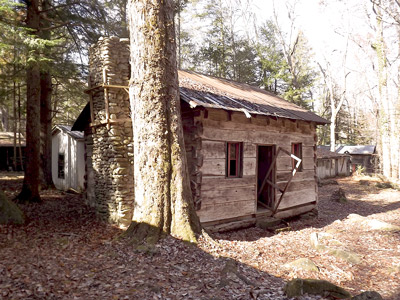 Millionaire's Row
If you hike along the Little River Trail, you will see the remnants of Millionaire's Row. These are the largest homes that remain in the Elkmont Community. Some homes like the salmon pink "Spence Cabin" have been preserved by the Park Service. Others structures here are being allowed to deteriorate.
Society Hill
The large homes are located along Jake's Creek. Simply follow Jake's Creek Trail for 0.25 miles and you will be able to see these large vacation homes from yester year. Elkmont was a resort community for the wealthiest individuals in Tennessee and North Carolina. These homes were quite luxurious in their day, though not much larger than many modern homes. With names like Millionaire's Row and Society Hill, you get a sense of how luxurious these homes are compared with the rustic cabins that can be found in other parts of the park.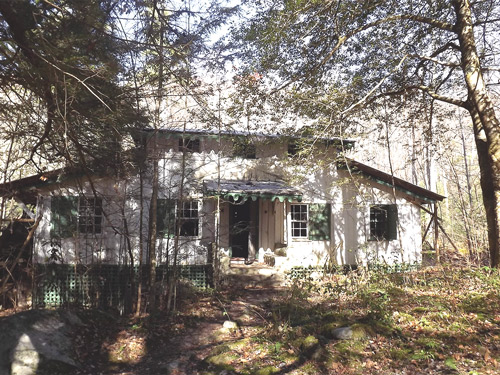 Wonderland Club
This section of Elkmont can be found 0.5 miles before you reach the Elkmont Ranger Station. No formal trail or parking area exists for the Wonderland Club, but a few structures still remain. The largest structure, the Wonderland Hotel, collapsed in 2009. Because of the serious levels of disrepair in these structures, most are slated to be removed from the national park.
Hiking Trails and Campgrounds in Elkmont
There are several pleasant hiking trails in the Elkmont region of the park. Many of these follow gorgeous mountain streams and are fairly level. Because many of these trails follow old logging roads and railroads, none of the hiking is steep or challenging.
The Elkmont Nature Trail

– A short 0.7 mile nature trail before the historic communities in Elkmont.

The Little River Trail

– Follows the Little River for 2.4 miles and offers many spots to stop and play in the water. On this trail, you will pass several large structures on Millionaire's row.

Jakes Creek Trail

– Follows Jake's Creek for 0.6 miles. On this trail, the homes of Society Hill will be visible. If you hike one mile on Jakes Creek Trail, you will reach the Avent Cabin, the 2nd oldest structure in Elkmont built sometime before 1845.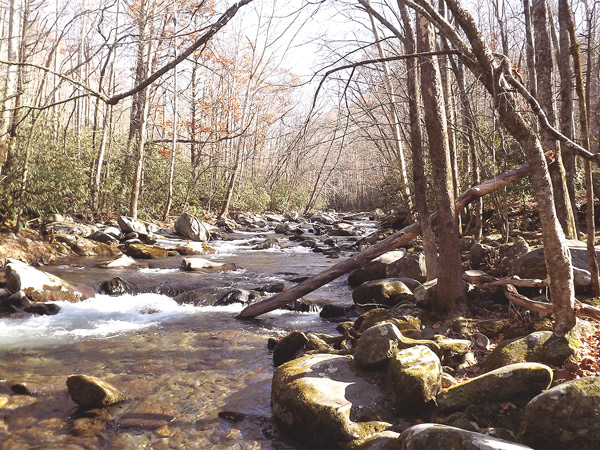 Insider Tip: There is a nice loop hike that can be enjoyed by combining several of these trails. Follow the Little River Trail for 2.4 miles and then turn right onto Cucumber Gap Trail. Follow this trail for 2.4 miles until it connects with Jakes Creek. Turn right on Jakes Creek and follow it for an additional 0.6 miles. This loop hike is a nice 5.4 mile day hike. The hike is level and wide. Better yet, you will pass by Husky Branch Falls on the Cucumber Gap Trail.
The campground at Elkmont is one of the largest in the National Park. This area is a nice place to visit because the river is wide and the foliage is beautiful. During the summer, the campground is a popular swimming and tubing destination.
Final Thoughts on Elkmont
Elkmont is one of the most fascinating parts of the Great Smoky Mountains National Park. In one short trip, it's easy to explore several layers of local history. From the rustic cabins of the frontier era to resort cottages from only a few decades ago, there is plenty to explore here. Set aside some time on your cabin vacation to see this ghost town for yourself. This historic part of the Smokies is well worth being "discovered."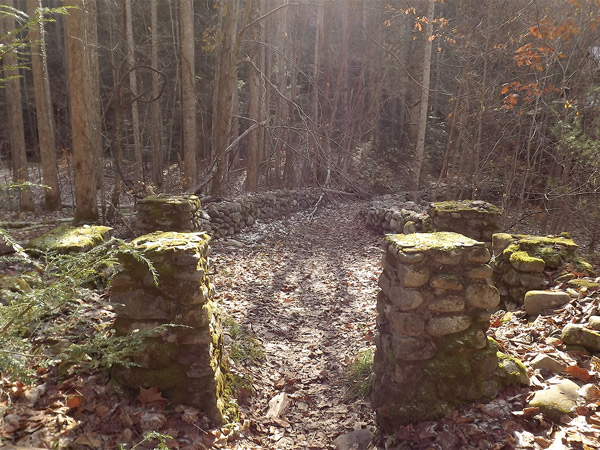 Directions:
To see the historic structures at Elkmont, drive from Sugarland's Visitors Center toward Cades Cove. After about 7 miles, you will see a sign for Elkmont Campground. Turn here and follow the road for 4 miles until you see the ranger station at Elkmont Campground. Take a left at the sign for Elkmont Nature trail. Here, you will find a parking lot that is within walking distance of many of the old cottages at Elkmont.
Contact:

Elkmont Rd.
865-436-1200
A
- Cabins USA Gatlinburg
B
- Elkmont in the National Park
Written by Hayden Brown