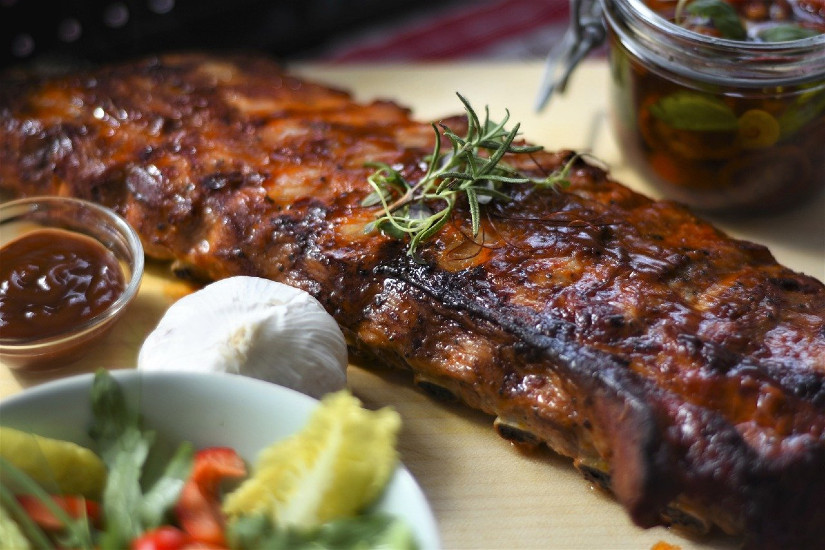 Downtown Gatlinburg is known for its many attractions and activities, but that's not always enough. Sometimes, you need to take a breather while still enjoying yourself. That's where Smith & Son Corner Kitchen in Gatlinburg comes in. Blending southern hospitality with the classic Smoky Mountain flavor, this restaurant is sure to satisfy even your hungry appetite.
About Smith & Son Corner Kitchen
Smith & Son is located in the center of Gatlinburg and boasts an All-American menu designed to appeal to everyone. Whether you're in the mood for appetizers, incredible dinners, or some drinks, you'll find what you want when you visit.
Try These Menu Items
Part of what makes this restaurant one of the best places to eat in Gatlinburg is its wide variety of food offerings. Some menu items we recommend giving a try include:
Colossal Onion Rings: The onion rings are panko-breaded, deep-fried, and served with BBQ sauce or chipotle ranch dipping sauce for unbeatable flavor.
Smoky Delphia Burger: This burger boasts two fresh patties, shaved roast beef, sauteed peppers, onion, and mushrooms on a grilled brioche bun complete with creamy queso.
Fajita Dog: This meal takes the classic hot dog and elevates it to a new level, complete with grilled onions and peppers, creamy queso, and Pico de Gallo.
BBQ Sampler: Can't decide what you want? No problem. The sampler offers a half rack of ribs, half yard bird, and pulled smoked pork butt for a delicious meal. Also, you'll enjoy potato salad, baked beans, garlic bread, and coleslaw on the side.
Add a Signature Drink
It's not just food waiting for you at this restaurant. Add a drink to your meal and feel yourself unwinding after an exciting day in the Smokies. Some excellent drinks to try are:
Miss Kennedy: This cocktail combines Hendrix Gin and ruby red grapefruit juice, ginger beer, and lavender simple syrup in one delicious mixture.
Hillbilly Hurricane: You'll feel this drink hit you where it counts thanks to the mixture of Ole Smoky Hunch Punch Moonshine, sour mix, orange juice, and Sprite.
Moonshine Mule: Enjoy this twist on the classic Moscow Mule with a combination of Ole Smoky Moonshine, fresh lime, and ginger beer.
Final Thoughts on Smith & Son Corner Kitchen in Gatlinburg
The excellent food, delicious drinks, and proximity to top area attractions make this restaurant one spot you'll want to stop at while on vacation to Gatlinburg. Make the most of your visit with a stay in one of our Gatlinburg cabin rentals, so you can perfectly coordinate the day's adventures while ending up at Smith & Son Corner Kitchen in Gatlinburg.
Contact:
Smith & Son Corner Kitchen
812 Parkway Ste 105 at Stoplight No. 8
Gatlinburg, TN 37738
865-430-1978