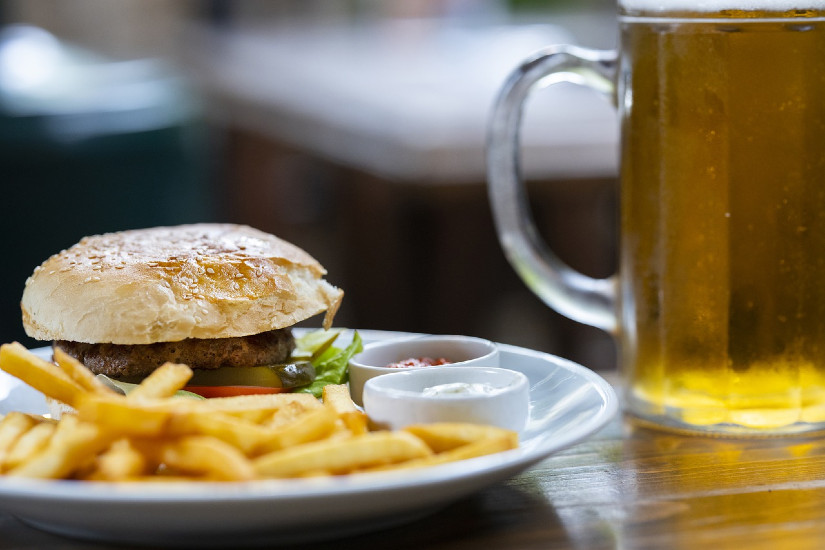 Part of the fun when visiting Gatlinburg is the food and drinks. Some places offer classic foods, while others focus more on the drinks. When you make Landshark Bar & Grill in Gatlinburg your next stop, you get the best of both worlds, which is why we're happy to shine a spotlight on this popular restaurant.
About Landshark Bar & Grill
You can find this restaurant throughout the country thanks to being part of a chain, but the Gatlinburg location has been around since 2017 and is known for its excellent drinks and food while providing a fun atmosphere for the entire family, making it one of the best places to eat in the Smokies.
What to Eat
Landshark Bar & Grill offers a full menu ranging from appetizers to classic entrees. While you're sure to find something that appeals, we recommend digging into the following menu items for guaranteed satisfaction:
Buffalo Sriracha Shrimp: Combine golden fried shrimp with buffalo sriracha sauce, and you get this mouthwatering appetizer. This dish comes with celery sticks and bleu cheese dipping sauce.
Fried pickles: The pickles are round and hand-breaded to golden perfection and come with a sweet horseradish dipping sauce for a delicious start to your evening.
Pretzel sticks: Classic pretzel sticks served with cheese sauce and creole ranch dipping sauce.
Sriracha crunch burger: A juicy burger topped with Monterey Jack cheese, lettuce, Sriracha tossed lattice chips, and spicy Sriracha mayo.
Hawaiian luau burger: Feel like you're on the island with this burger topped with smoked bacon, grilled pineapple, mango teriyaki sauce, lettuce, and tomato.
Landshark fish & chips: Enjoy fish battered with Landshark lager and French fries, mango coleslaw, and tartar sauce.
Tropical steak tacos: Go back to the island with these delicious, marinated steak tacos in flour tortillas complete with mango coleslaw, scallions, cilantro, and teriyaki drizzle. Chips and salsa are on the side.
Desserts
After eating nearly everything you can stand, make sure you've saved room for dessert with the following options:
Sea salt caramel cheesecake
Key lime pie
Chocolate lava cake
Drinks for the Table
While eating, you'll want a drink. There are plenty of soft drinks and beers available, but if you want something unique, try out one of these:
Pink Cadillac
Peach moonshine margarita
Smoked chipotle margarita
Sangarita
Final Thoughts on Landshark Bar & Grill
There's nothing quite like sitting down to enjoy delicious food with the people who matter most. With a visit to Landshark Bar & Grill in Gatlinburg, you're sure to have a great time. Make the most of your Gatlinburg vacation with a stay in one of our Gatlinburg cabin rentals.
Contact:
Landshark Bar & Grill
515 Parkway
Light #3
Gatlinburg, TN 37738
865-277-7008