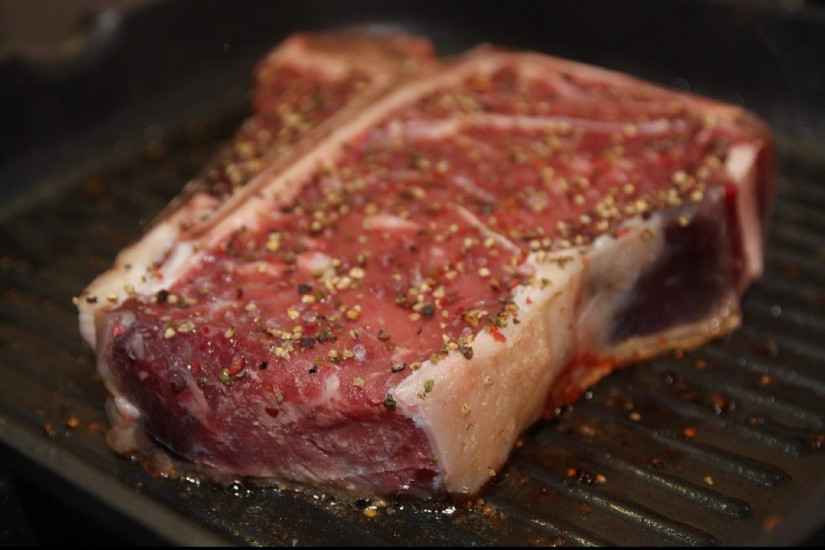 There's nothing like a getaway to Gatlinburg, complete with delicious food. You'll find several options throughout the city, from classic Southern favorites to Thai food and everything in-between. However, when you're in the mood for a taste of history packed with flavor, you can't go wrong with visiting Howard's Steak House in Gatlinburg.
About Howard's Steak House
Since 1946, Howard's Steak House has proven they're the best at what they do, providing a mouthwatering menu in a scenic setting. The team prides itself on the hospitality they provide, making them a heavy favorite for people that have been exploring the Smokies all day.
What to Eat
Whether you're in the mood for appetizers or want a classic steak entrée, you'll find it at this charming Gatlinburg dining option. Some highlights of their menu include but aren't limited to:
Fried Mushrooms: Hand-breaded mushrooms deep-fried, served with honey mustard or ranch dressing.
Mozzarella Sticks: Hand-cut mozzarella cheese, hand-breaded and fried. Served with marinara.
Buffalo Wings: Large wings cooked to order. Served dry with wing sauce on the side.
Extreme Appetizer Platter: An assortment of all the favorites. Onion rings, chicken tenders, mushrooms, catfish bites, mozzarella sticks, potato skins, and buffalo wings. Served with homemade sauces. No substitutions are allowed.
Open Face Roast Beef: Slow-cooked sliced roast beef, served on Texas toast, smothered in brown mushroom gravy with mashed potatoes.
Half Slab Hickory Smoked Pork Ribs: Slow roasted for hours, then grilled when ordered. Served dry with homemade BBQ sauce on the side.
Mountain Burger: 8 oz. steak burger, topped with bacon and choice of cheese (American, Cheddar, Swiss, or Pepper Jack). Served on a Kaiser bun with fries.
Pulled Pork Sandwich: Slow roasted tender pork BBQ served with homemade sauce on a Kaiser bun with fries.
Mexican burger: 8 oz. steak burger, topped with bacon, chili, and pepper jack cheese. Served on a Kaiser bun with fries.
Cordon Bleu Chicken Sandwich: Chicken breast, topped with ham, bacon, swiss cheese, and bleu cheese crumbles. Served on a Kaiser bun with fries.
Porterhouse: 28 oz. USDA choice Porterhouse perfect for those with a hearty appetite.
T-Bone: 22 oz. USDA choice T-bone a tender cut of beef.
New York Strip: 16 oz. USDA choice New York strip
Fortunately, this restaurant offers long hours, making it easy to squeeze them into your vacation plans. Their hours of operation are:
Monday – Thursday: 11am - 9pm
Friday – Saturday: 11am - 10pm
Sunday: 11am - 9pm
Final Thoughts on Howard's Steak House
Don't let your tastebuds suffer while enjoying everything that makes the Smokies exciting to visit. Add Howard's Steak House in Gatlinburg to your plans and thank us later. Make the most of your trip by staying in one of our Gatlinburg cabin rentals for the perfect experience!
Contact:
Howard's Steak House
976 Parkway
Gatlinburg, TN 37738
865-436-3600