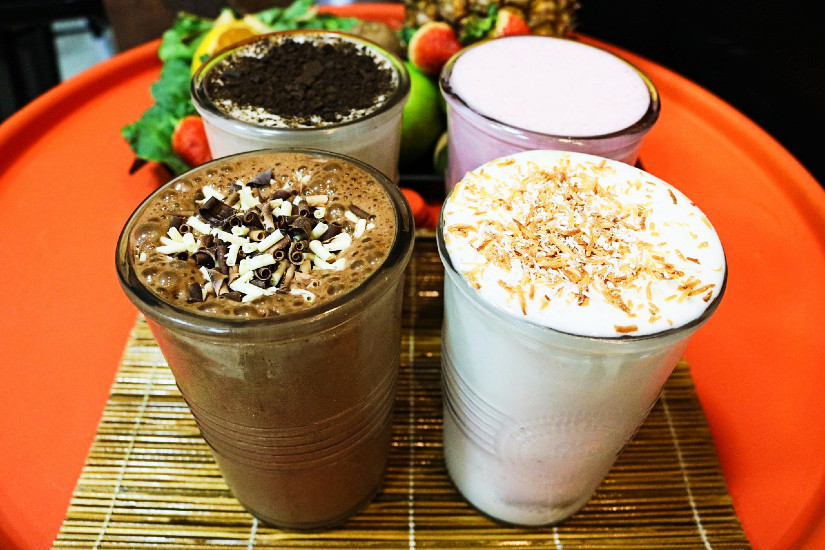 While playing in the Smokies, you and everyone else will inevitably feel the call of food sound loudly. The good news is that excellent food and dessert are as easy to get as stepping into Maddi Mae's Café & Creamery near Gatlinburg.
About Maddi Mae's Café & Creamery
Since 2004, Maddi Mae's Café & Creamery has made steamed and press sandwiches. However, the Domzalski's took over around 2018 and expanded into ice cream to become a one-stop shop for all your lunchtime and dessert needs, including its custom, rolled ice cream for a unique and delicious end to your day.
All the Food You Can Stand
One truth you can't escape when you step into this sandwich cafe close to Gatlinburg is that you won't leave hungry. Don't be afraid to explore the menu. Some of our personal favorites include but aren't limited to:
Signature Sandwiches and Wraps
Go beyond the usual sandwich with these new classics.
Chicken Salad: Cooked in-house, the chicken salad has become a favorite among the locals.
French Dip: House-cooked prime rib served with au jus sauce.
Lobster Roll: Where else can you get a traditional NE Lobster Roll in TN? Made in-house with real lobster meat and is rapidly growing in popularity.
Classic Sandwiches and Wraps
Enjoy tried-and-true favorites like these for complete satisfaction.
Cheeseburger: Half-pound baked burger. Customize with your favorite toppings.
Pulled Pork: Slow-cooked to perfection. It will satisfy your BBQ cravings.
Italian: Genoa salami, pepperoni, ham, provolone cheese, lettuce, and tomato.
Rueben on Rye: Corned Beef, sauerkraut, swiss & thousand island dressing.
Salads
Enjoy lighter food when you're going to be active with these salads.
Taco: Taco meat, onion, cucumber & shredded cheddar.
Chicken Salad Salad: Topped with chicken salad, tomato, cucumber & onion.
Grilled Chicken: Grilled chicken, tomato, cucumbers & onion.
Drooling Over Dessert
Without a doubt, you can't go wrong with this dessert shop near Gatlinburg when you need to satisfy your sweet tooth. Make sure you try one or all of these options before returning home:
Shakes/Malts
A classic that you'll need a Monster-sized straw to enjoy.
Vanilla
Chocolate
Strawberry
Banana
Cookie Butter
Nutella
Malt
Candy Bar Shakes
Enjoy a fun twist on shakes with these candy-based options.
Snickers
Twix
Milky Way
KitKat
Cookies N Cream
Butterfinger
Reese's
Maddi Rolls
Custom rolled ice cream for the sweetest treat.
Base: Vanilla or Chocolate
Fruit: Strawberry, banana, pineapple
Candy/Cereal: KitKat, Butterfinger, Reese's Cup, Nutella, Cinnamon Toast Crunch, Cap'N Crunch, Fruity Pebbles, Coco Pebbles, Lucky Charms
Classic Ice Cream
Hand Dip and Soft Serve options are available. Choose a cone or cup.
No matter what option you choose, you'll become a believer who must come back for one more treat. Fortunately, your family and friends will be there with you to help you finish every delicious bite.
Final Thoughts on Maddi Mae's Café & Creamery
Whether you need a quick bite to get back to playing or need something sweet for the perfect end of the day, you can't go wrong with Maddi Mae's Café & Creamery near Gatlinburg. To maximize your experience, grab a spot in one of our Gatlinburg cabin rentals so you can perfectly plan out every part.
Contact:
Maddi Mae's Café & Creamery
10 S. White St.
Athens, TN 37303
423-649-3627