The Donut Friar in Gatlinburg, TN
On a stroll in the Village shops, you may be inexplicably drawn into a small store by the mouthwatering smell of fresh doughnuts. Since 1969, visitors and locals alike have fallen under the spell of The Donut Friar, a doughnut shop and bakery in downtown Gatlinburg. This fine establishment is something Gatlinburg residents are truly proud of that also serves the best coffee in town with delicious doughnuts.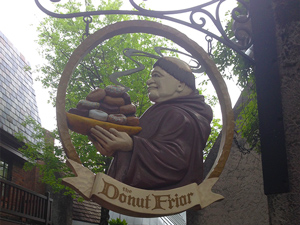 Why Gatlinburg Can't Get Enough?
How do you achieve doughnut and baked good perfection? It seems to come down to three things:
Made From Scratch

– Every bit of baked goodness in the bakery cases is homemade. Even better, most of the tasty treats here range from $0.95 to $1.14 in price (when's the last time you paid a dollar for something that knocked your socks off?)

Baked Fresh Daily

– The staff of the Donut Friar rise before dawn to start making these delectable treats. The shop opens at 5 AM so it's a great place to grab a quick breakfast with coffee before starting on a hiking trail.

40 Years of Practice

– It's a good sign when you see a lot of locals in a bakery. The Donut Friar has been working on their glazed doughnuts, éclairs, cinnamon rolls and cinnamon bread for quite some time. This bakery in Gatlinburg is living proof that practice makes perfect.
Tips For Visiting The Donut Friar
Located in the Village Shops, this tiny bakery can be a bit crowded. Rather than cramming your group in there, its much better just to send someone in to scope out the doughnuts, then come back and take orders.
Where to Enjoy: When weather permits, it's far nicer to enjoy a warm baked good outside than inside the crowded bakery. These treats taste just as good to go!
Parking: Before 9 AM, parking on the Parkway is permitted, so it's easy to park nearby before picking up your delectable breakfast treats.
Bring Cash: The Donut Friar, like many older businesses, does not accept plastic. If all else fails, there is an ATM across the street at a BB&T bank. If anything was ever worth a bank surcharge, it is one (or two) of these doughnuts.
Hours: The Donut Friar is open at 5 AM Daily, but closing time varies depending on the volume of business.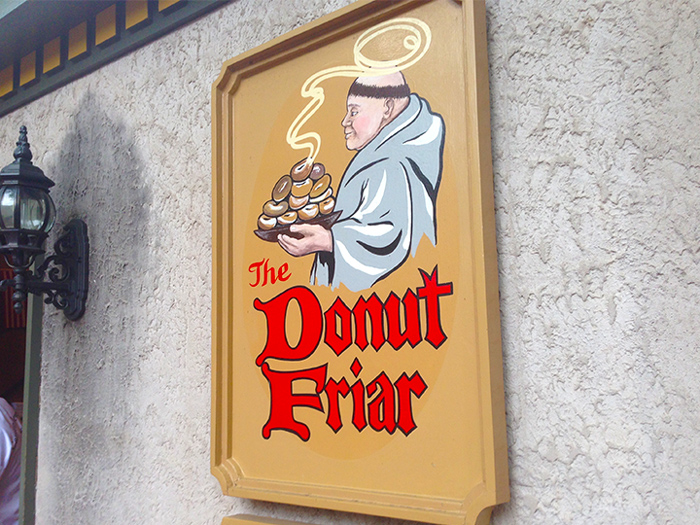 Final Thoughts on the Doughnuts in Gatlinburg
Some visitors to the Donut Friar have no words for how good these donuts are (probably because they are busy enjoying a bite of one). Be sure not to miss out on this classic Gatlinburg bakery. It's even worth getting up early from your Gatlinburg cabin close to town for a hot, made from scratch, melt-in-your-mouth, donut.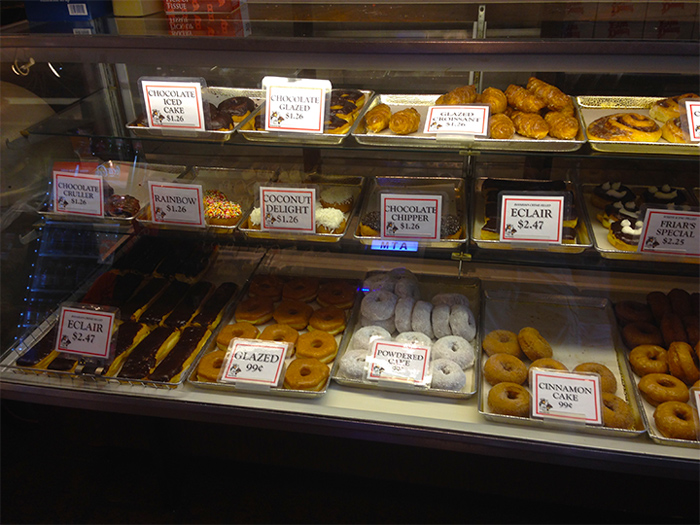 Contact:
The Donut Friar
634 Parkway
Gatlinburg, TN 37738
865-436-7306
A
- Cabins USA Gatlinburg
Written by Hayden Brown