Ripley's Odditorium: Museum in Gatlinburg, TN
Bizarre. Unique. Unusual. Downright strange. These are the words that come to mind when thinking of Ripley's Believe It Or Not Odditorium in Downtown Gatlinburg. From amusing exhibits to creepy collectibles, this museum is dedicated to the oddities of the world.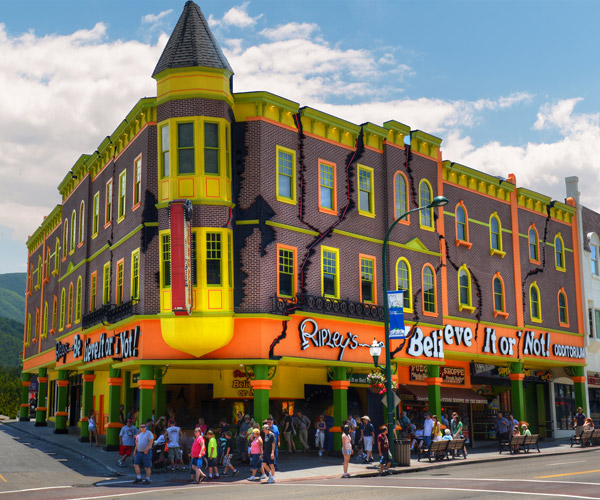 What to expect at Ripley's Believe It or Not
The unexpected. You never know what you can see at Ripley's or what you could learn. Many of the artifacts are informative and feature oddities from around the world. Not all attractions at Ripley's are bound to amaze. In the age of WiFi and smartphones, it's not impossible that you may have seen or heard of some of these oddities before. However, Ripley's Odditorium still manages to bring delightful surprises to museum goers.
Some fun oddities worth seeing at Ripley's:
A Two Headed Cow
Lizard Man
Siamese Piglets
An Owl Rabbit
The Infinity Room
A Two Trunked Elephant
And More!
Tips For Visiting Ripley's Odditorium
Many visitors are impressed with the amazing collection of artifacts and exhibits on display here, while others are less interested in some exhibits. Ripley's does do a fine job of displaying exhibits that appeal to a variety of ages.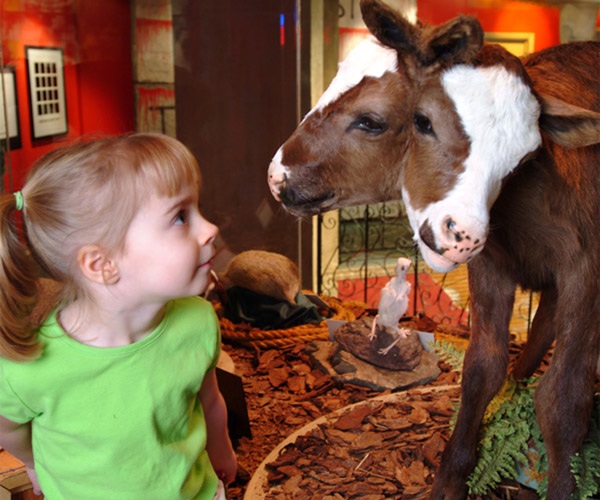 Some visitors to Ripley's find that some of the exhibits are a bit too creepy for young children.
There are several interactive activities that earn the Odditorium rave reviews such as creating a wax mold of your hand and a giant marble ball floating on water.
The museum can be crowded at times and somewhat cramped. Some of the exhibits are upstairs and are difficult to access if you are visiting with a stroller or a wheelchair.
A trip through all the exhibits generally takes about 1 hour. This isn't a bad idea to visit if you find yourself in Gatlinburg on a rainy day or if you're stuck in the summer heat.
Insider Tip: The price tag for the Odditorium may seem a bit steep for only seeing one attraction. A great way to get a better value with Ripley's is to purchase a combo ticket that allows your family to see the Aquarium of the Smokies and a few other attractions. This way, if you find that one Ripley's attraction wasn't what you were looking for, you have a 2nd chance to find a Ripley's attraction that's right for your group or family.
Final Thoughts on Ripley's Aquarium
This Gatlinburg attraction is one of a kind. If you are fascinated with the bizarre and are interested in learning about oddities, than the Odditorium is worth a stop. However, if you shrink away at the slightest hint of hokieness, this Smoky Mountain museum may not be the best fit. In any case, Ripley's has several attractions in Gatlinburg that are worth seeing during your stay in one of our cozy Gatlinburg cabins. There are many wonderful sights to see in the Smoky Mountains of Tennessee – Ripley's Odditorium surely has the most unusual of them.
Contact:
Ripley's Gatlinburg Odditorium
800 Parkway
Gatlinburg, TN 37738
865-436-5059
http://www.ripleys.com/gatlinburg/odditorium
A
- Cabins USA Gatlinburg
Written by Hayden Brown