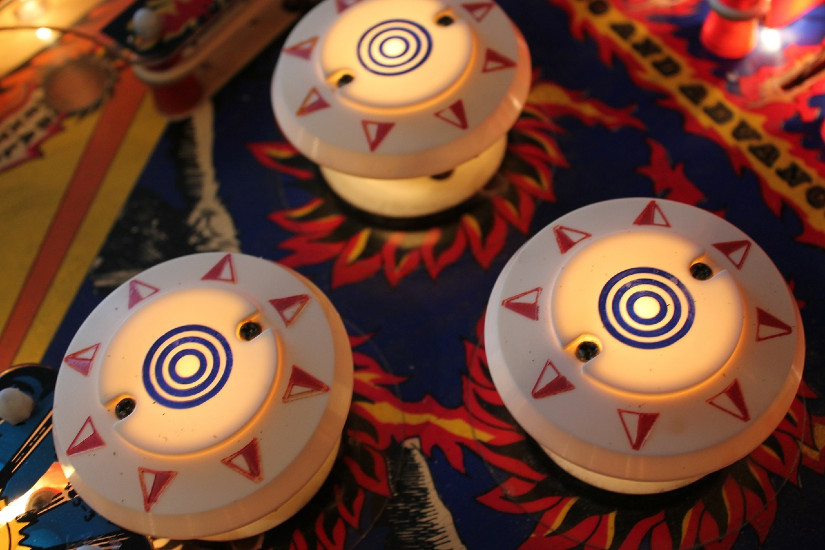 When you're looking for fun things to do in Gatlinburg, it can be tricky figuring out how to narrow down your choices. That's why we're introducing an idea you might not have known about with the Gatlinburg Pinball Museum. Not only do you get to see incredibly rare pinball and other arcade games, but you also get to play, making it a no-brainer for a family-friendly outing in the Smokies.
About Gatlinburg Pinball Museum
The museum began as a way to share a fun, informative experience that allows visitors to see games of the past, but more importantly, get to play with the exhibits. Even better, you won't need any coins or tokens to play. All you need is the desire to play. With a collection of more than 100 pinball machines and arcade games, we're confident you'll find something worth playing during your trip.
The Details Behind This Attraction
During your visit, you'll have access to a wide range of arcades and pinball machines from more recent years and some that date back as far as the 1960s. Some of the pinballs you can expect to see and play include but aren't limited to:
Metallica
Medieval Madness
Attack From Mars
Lord of the Rings
The Addams Family Gold Edition
The Walking Dead
Dialed In
And many more!
Besides these classic pinball machines, you'll also enjoy access to a range of retro arcade games. So, take the time to explore and see if you can find the hidden gem you've always wanted to try while enjoying time spent with family or friends at this pinball arcade.
Admission is $15 for adults and $12 for children ten and younger. Even better, access comes with unlimited all-day play on all games! The hours this pinball arcade is open are:
Monday – Thursday: 2 pm – 10 pm
Friday: 12 am – 10 pm
Saturday: 11 am – 11 pm
Sunday: 12 am – 10 pm
Final Thoughts on Gatlinburg Pinball Museum
When you're in the mood for fun and entertainment that satisfies the entire group, you can't go wrong with a visit to Gatlinburg Pinball Museum. Make the most of your time in Gatlinburg by staying in one of our Gatlinburg cabins so that you can enjoy everything there is to do in the Smokies before heading back home! Whether you need a cabin with pool access or a large group-sized cabin, we have you covered every step of the way!
Contact:
Gatlinburg Pinball Museum
205 Historic Nature Trail
Gatlinburg, TN 37738
865-365-1303