When driving through Pigeon Forge, you can't miss the ginormous, upside-down building on the Parkway. This is the home of Wonderworks in Pigeon Forge, a fun-filled attraction with over 150 interactive activities that are popular with all ages. Inside, you'll find hours of entertainment that the whole family, especially children, will love.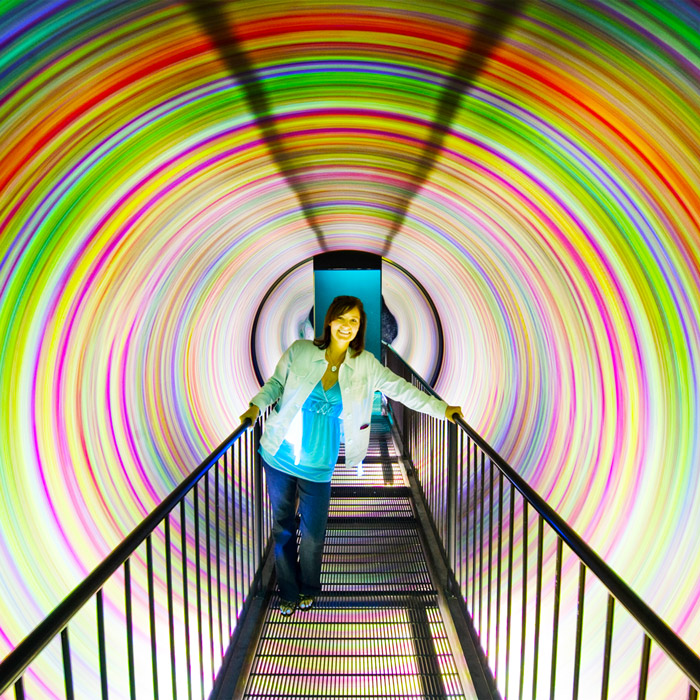 Great Attractions
There is a lot to do in Wonerworks. From hurricane simulators to climbing walls to scientific demonstrations, the activities at Wonderworks are designed to amaze. Ever lay down on a bed of nails? Enjoy thrills on an indoor roller coaster? Channel electricity through your hands? Feel the force of an earthquake? You can experience all of these extreme sensations with ease at Wonderworks.
Some of the highlights of this interactive Pigeon Forge attraction include:
The Worlds Largest Indoor Ropes Course – This challenging ropes course features 4 stories of obstacles. With black lights and bright colors, this ropes course has a fantastic effect as you climb through it's fun features.
The Wonder Coaster – A multi-axis virtual roller coaster that rotates 360 degrees.
The Bubble Factory – Play in a room filled with bubbles of all sizes that's fantastic for young children.
The Inversion Tunnel – When you first enter Wonderworks, you'll pass through this signature activity. The swirling colors and motion of this tunnel will make you feel as though the world has been turned on its head.
Xtreme 360 – This inverted carnival bike ride is a thrilling experience where you can control the speed of your upside-down revolutions.
A Balloon Ride – Rise high above the Pigeon Forge Parkway for a great view of downtown Pigeon Forge and the distant peaks of the Great Smoky Mountains with the Wonders of Flight balloon tour.
Magic Show – Special demonstrations and illusions are performed in a magic show in Wonderworks. This activity costs extra to attend. Be sure to ask the front desk about when the next show will be!
Other exhibits in Wonderworks offer space adventures like wearing a spacesuit or landing a space shuttle that are informational and fun! Some features like the bed of nails and the pulley display demonstrate principles of physics in mind-boggling ways. There are also virtual games, a giant Lite-Brite, and dozens of other attractions that bring your imagination to life!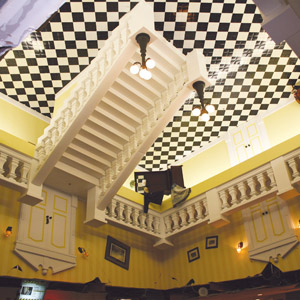 Tips For Visiting Wonderworks
All Day Tickets - A ticket is good for all day, so you can come and go as you please. Although lunch is available inside at the Wonderdog Cafe, there are great restaurants nearby like the Apple Barn Restaurant.
Check Ride Restrictions and Maintenance Days – Some of the rides in Wonderworks come with height and weight restrictions including the Wonder Coaster, the Ropes Course. The Rock Climbing Wall, and 360 Degree Bikes. Before you purchase tickets, check whether your desired attractions are open and that everyone in your group can experience the rides they want to see.
Certain Attractions are Extra – These include Laser Tag and the Terry Evan's Magic show that cost an additional $15 and $12 extra respectively.
Wear Shoes - Many of the rides, ropes course, and other activities don't permit you to experience them if you are wearing flip flops or sandals. If you find yourself without proper footwear, you can leave and buy a cheap pair of shoes in a pinch since a ticket is good for all day.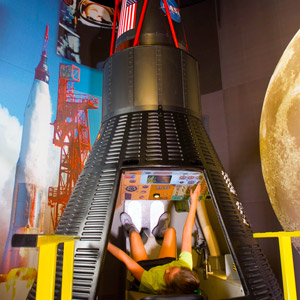 Dodge the Crowds – If your visit to Wonderworks begins with seeing a full parking lot and a line out the door, you may want to save your visit for another day. As you can imagine, an attraction with so many fantastic experiences can draw a crowd. To get a the full experience, it might be better to visit Wonderworks on a less crowded day or try to visit early in the morning or later in the day to beat the throngs of other vacationers. A great way to do this is to stay at convenient cabins in Smokies that keep guests close to fun attractions.
All in all, Wonderworks offers several hours of entertainment that's informative and fun. By picking the right time to go and coming prepared, your family or group is bound to have a great time at this unique Smoky Mountain attraction.
Contact:
Wonder Works Pigeon Forge
100 Music Road
Pigeon Forge, TN 37863
865-868-1800
http://www.wonderworksonline.com/pigeon-forge
A
- Cabins USA Gatlinburg
B
- Wonderworks in Pigeon Forge, TN
Written by Hayden Brown