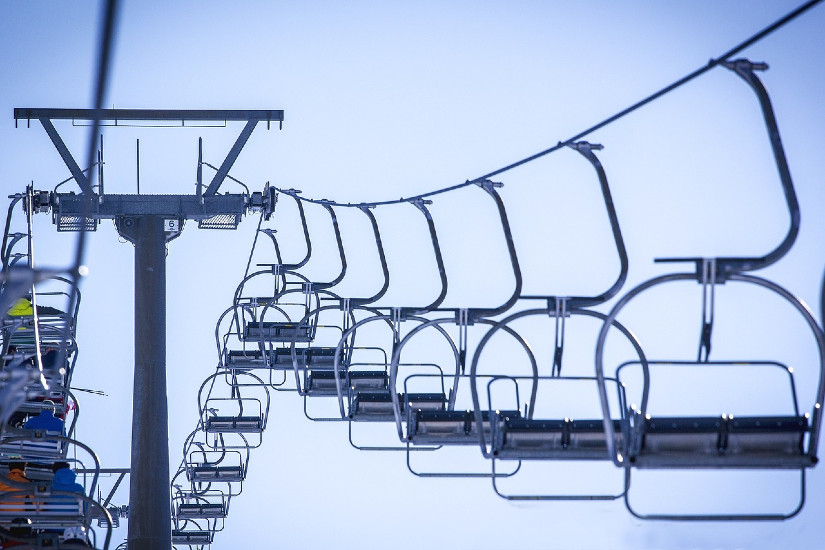 Part of what makes Gatlinburg such a popular city to visit is the many ways people can view the mountains and surrounding scenery. As such, there's no better way to see everything than from up high. For the best views, make sure to earmark some time to visit the Gatlinburg Sky Lift Park and see things from a new perspective.
About Gatlinburg Sky Lift
The sky lift in Gatlinburg has been operating since 1954. Since then, it has grown in popularity and what it has to offer over the decades. In 2019, the SkyBridge was opened to worldwide attention.
This attraction was started thanks to local innkeeper Rel Maples wanting one for his property. From that point on, the chairlift expanded to become one of Gatlinburg's sightseeing hallmarks and continues to be one of the most popular Gatlinburg attractions in the area.
Planning Out Your Visit
There's a lot to do and enjoy when you visit Gatlinburg Sky Lift Park. Each part of the park offers something different to enhance your sightseeing experience. The options to consider are as follows:
Gatlinburg Sky Lift
The sky lift is the first option and one that can't be ignored. Enjoy going from the heart of town straight up five hundred feet to enjoy the best views in Gatlinburg bar none.
Skybridge
This is the longest suspension bridge in the country and reaches 150 feet at its midpoint. You'll cross a deep valley by walking across 680 feet of incredible scenery. Equally breathtaking and attainable, this is one sight you don't want to miss.
SkyDeck
Enjoy a large viewing deck, outdoor seating, a tiered waterfall, fire pit, and more as you enjoy your time at the top of Crockett Mountain.
SkyCenter
Here is where the food is. When not enjoying the gorgeous views, you'll have access to foods like pizza, salads, wraps, and ice cream. Head to the second floor, and you'll find a large seating area plus a bar for even more fun day or night.
SkyTrail
This is a walkway that connects the ends of the SkyBridge, so visitors can enjoy a walk in the mountains that's manageable for adults, kids, and even pets.
The Necessary Details
Besides figuring out which attractions you want to visit in the park, you need to know how to make the visit work for your time and budget. All tickets include unlimited all-day access and are priced as follows:
Adult: For people aged 12-64, the prices are $24.95 Monday-Thursday and go up to $27.95 Friday-Sunday and holidays.
Senior: Anyone over 65 can visit for $20.95 Monday-Thursday or $22.95 Friday-Sunday and holidays.
Junior: Children between 4-11 can visit for $17.95 no matter the day or holiday.
Child: Any child three and under can visit for free.
The park is open at different times depending on the time of year. The hours of operation are:
Summer: 9 PM – 10 PM
Fall: 9AM-9PM (Sun-Thurs)/ 9AM-10PM (Fri-Sat)
Fall Maintenance Week: 11 AM-9 PM
Winter: 9AM-9PM
Spring: 9 AM-9 PM
Spring Maintenance Week: 12 PM-9 PM
Holidays: 9 AM-9 PM
Christmas Day: Closed
To make your visit even better, make sure to check out their calendar of events to schedule your visit accordingly. Some popular events to consider include but aren't limited to their New Year's Eve party, the lights over Gatlinburg event, live music every Friday and Sunday from September to November, and much more.
Final Thoughts on Gatlinburg Sky Lift Park
There's nothing like experiencing the beauty of Gatlinburg from above, which is an unbeatable experience when visiting Gatlinburg Sky Lift Park. Maximize your visit with a stay in one of our Gatlinburg cabin rentals, so you can do everything you want to make your vacation memorable.
Contact:
Gatlinburg Sky Lift
765 Parkway
Gatlinburg, TN 37738
865-436-4307