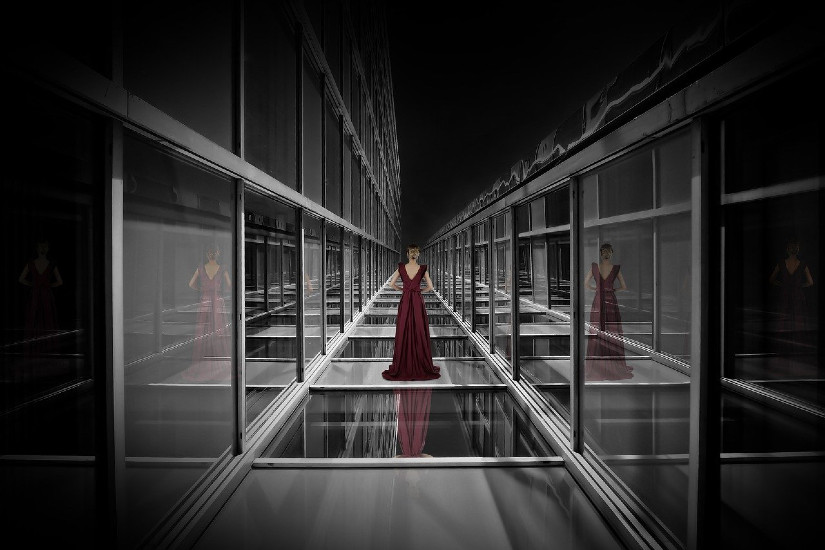 The Gatlinburg area is all about having fun and making memories with the ones who matter most. One of the best options to try with the whole family is Gatlinburg's Amazing Mirror Maze & Mini Golf. Explore everything there is to do in the maze in-between fun on the indoor mini-golf course.
About Gatlinburg's Amazing Mirror Maze & Mini Golf
Located in downtown Gatlinburg, you and your family will enjoy nearly unlimited fun whether you choose to try the Mirror Maze, mini-golf, or even the 7D movie ride. Even better, you can do all three as a combo. That's why Mirror Maze in Gatlinburg has been a family fun destination since 2006!
What to Try
There are three main attractions to try out when you visit this beacon for family-friendly entertainment. A brief breakdown of each is listed below:
Amazing Mirror Maze
This is the original and largest mirror maze in Gatlinburg. This attraction features a state-of-the-art light & music show inside that's guaranteed to have you wanting to come back.
Circus Mini Golf
There's mini-golf, and then there's mini-golf the way these people do it. They combine special FX and blacklights to a perfect balance between a circus funhouse and a classic mini-golf course for 18 holes of unlimited fun.
Shoot Em' Up Cinema
Try out this 7D adventure that has you riding horses, shooting guns, and keeping score for a unique and compelling experience.
Pricing and Packages
While there is plenty of fun available, the key to making the most of this Gatlinburg attraction is to know what you're getting into. That's why we've provided a breakdown of the pricing and packages you can purchase. Pricing is as follows:
Circus Golf: $5.95 for all ages
Mirror Maze: $8.75 for adults and $6.75 for kids 2-9
Combo Special: $10 for all ages when purchasing mini golf and the maze together
3 Pack Combo: $15 for all ages when purchasing all three options together
Final Thoughts on Gatlinburg's Amazing Mirror Maze & Mini Golf
Gatlinburg vacations should be fun and offer something for the entire family. No other place gets the job done, like Gatlinburg's Amazing Mirror Maze & Mini Golf. Make the most of your experience by staying in one of our Gatlinburg cabins, so you can make your vacation as memorable as possible.
Contact:
Gatlinburg's Amazing Mirror Maze & Mini Golf
919 Parkway
Gatlinburg, TN 37738
865-436-4415