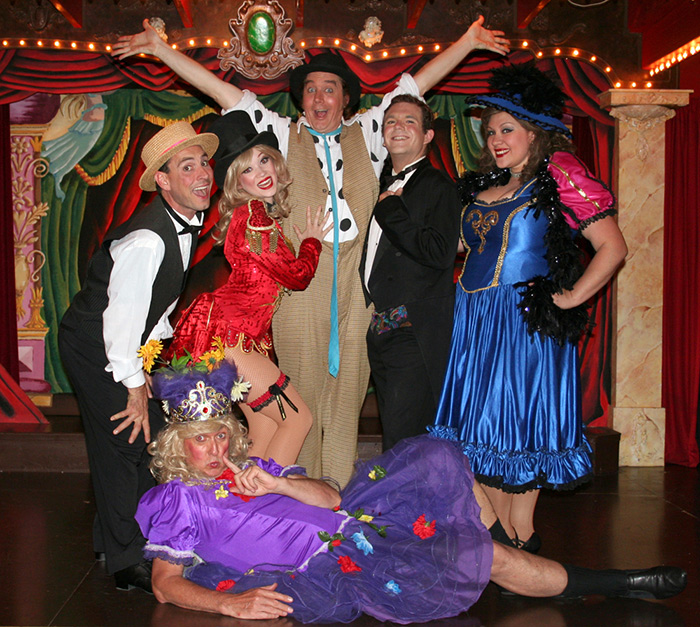 Need some entertainment to liven up your Smoky Mountain vacation? Why not enjoy one of the many Gatlinburg shows? From comedy to magic, vacationers to the Gatlinburg area will enjoy seeing some quality entertainment on their cabin vacation.
As you drive down the Pigeon Forge Parkway, you'll find so many shows, you might not know where to start. Luckily, we can keep you in the loop of what's hot in entertainment in the Smokies.
Gatlinburg Comedy Shows
Everyone loves to laugh! And what better place to laugh your cares and worries away than on your Smoky Mountain vacation? There are plenty of Gatlinburg and Pigeon Forge shows that offer side-splitting comedy performances that will lift your spirits and have you doubled over with laughter.
One favorite Gatlinburg comedy show is the comedic hypnosis act offered at Iris Theater which brings new, humorous meaning to being under someone's spell. If your sense of humor leans more towards the quirky side, why not swing by Sweet Fanny Adams for a scandalously funny time.
Back down in Pigeon Forge, vacationers of all ages can enjoy the family-friendly comedy of The Comedy Barn where you can enjoy audience participation, ventriloquists, animal acts, and more!
Gatlinburg Magic Shows
Everyone enjoys a good magic trick, so let the crafty illusionists at Gatlinburg magic shows baffle you with mystifying slights of hand and cunning tricks of the mind.
Iris Theater boasts several magic shows that range from comedic to downright baffling. Let magicians amaze you with your slight of hands and tricks of the mind. These performers leave the audiences spellbound and awestruck every night.
Terry Evanswood's Wonders of Magic brings internationally acclaimed magician, Terry Evanswood to Pigeon Forge to baffle and amaze.
Gatlinburg Music Shows
A fan of song and dance? From country stars to top-notch impersonators, there is something for everyone in the Gatlinburg area to enjoy. Enjoy a nostalgic musical tour at Memories Theater. See some country royalty at the Cyrus Family Theater. Unleash your inner rockstar at the Live Rock-n-Roll Theater. From Elvis to Motown, you'll be tapping your toes and singing along to your favorite songs.
No matter what type of theater show you choose to see in Gatlinburg - you're bound to be entertained!