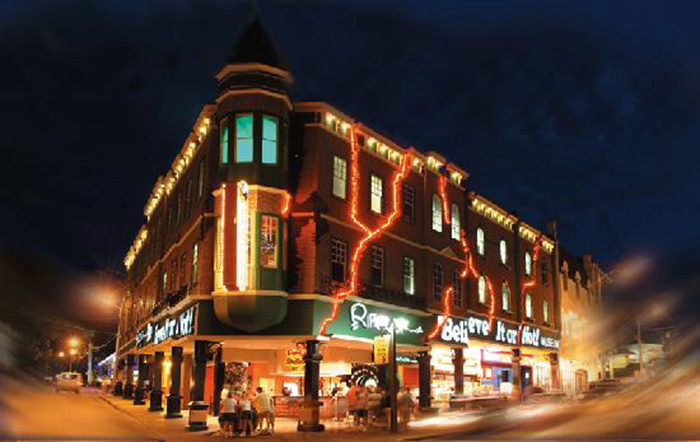 Always wanted to know more about the infamous Titanic? Have a passion for old cars? Like wonderfully weird collections? A trip to a Smoky Mountain museum allows vacationers to the Smokies to not only learn but to have fun in the process too.
Gatlinburg and Pigeon Forge are vacation destinations filled with attractions made with family in mind. A visit to a Gatlinburg museum gives families a chance to have fun while learning facts and experiencing hands-on exhibits.
From collections of Elvis memorabilia to thousands of salt and pepper shakers to historic cars and aircraft, there's a Smoky Mountain museum for everyone to enjoy and learn from while on vacation.
Learn the Fun Way at an Interactive Smoky Mountain Museum!
Whoever said learning had to be boring was completely and utterly wrong, and nowhere shows this more than Gatlinburg and Pigeon Forge. The museums in Gatlinburg and Pigeon Forge offer interactive exhibits that let you see, smell, hear, and touch what you're learning about, allowing you to be complete immersed in the learning experience.
At the Titanic Museum, visitors can dip their fingers into the frigid water of that the passengers would have felt that fateful night.
Wonderworks offers the most interactive exhibits of all the Smoky Mountain museums. Experience the challenges of astronaut training and step into a space suit. Walk the challenging indoors rope course. Play and learning mix in the various interactive exhibits found in this exciting museum attraction in Pigeon Forge.
Weird and Wacky Gatlinburg Museums
Explore the weird at wacky Gatlinburg museums. If you have a taste for the weird, the unique, or even the macabre, these kooky museums provide a chance to enjoy some weird and wonderful history and facts.
A trip to Ripley's Believe It or Not Gatlinburg Museum allows guests to enjoy exhibits of the weird, strange, and sometime spooky. From vampires to shrunken heads, the odd exhibits at Ripley's stay true to its name.
The Salt and Pepper Shaker Museum offers guests a chance to see over 20,000 pairs of salt and pepper shakers. For those who like quirky roadside attractions, this museum offers a delightful display of one woman's passion for an often overlooked household item.
Historic Smoky Mountain Museums
For guests looking for a bit of history, there are several Gatlinburg area museums that offer the chance to discover the history of the area, cars, aircraft, Elvis, and more.
Attractions like Floyd Garrett's Car Museums and Hollywood Star Cars allow you to enjoy looking at quality vintage vehicles and famous cars from various film sets. Car enthusiasts will enjoy spotting rare models and Hollywood car celebrities, such as General Lee.
The Tennessee Aviation Museum allows guests to see vintage aircraft. Some of these aircraft are operational and you never know when an owner might stop by to allow you to see these fantastic machines in flight.
The Smoky Mountain Heritage Museum gives guests insight to what life was like for early settlers and even provides historical buildings and vehicles to give you a true glimpse into the past.
Enjoy Several Smoky Mountain Museums on Your Vacation
With a conveniently placed cabin rental, you and your family will have time to see not one, but many of these fun and education Smoky Mountain museums.