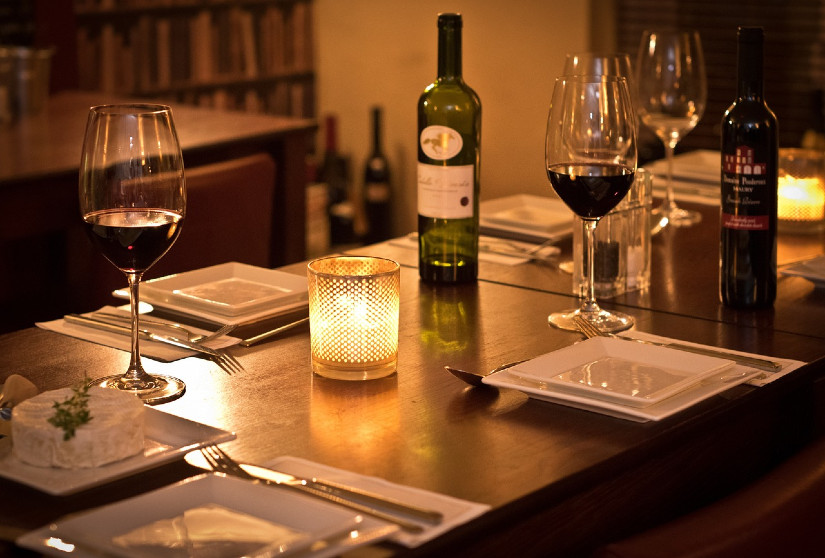 Nothing makes a vacation to the Smokies more enjoyable than eating delicious food you can't get back home. It's even better when the food is cooked at a higher standard, leading to a delight for your tastebuds you can't help but want to repeat. Fortunately, The Appalachian near Gatlinburg delivers on all counts.
About The Appalachian
The Appalachian sits in the downtown Historic District of Sevierville, Tennessee and was created to pay homage to the Smoky Mountain & East Tennessee region. To accomplish this, the team behind the restaurant focuses on providing an unmatched "contemporary Southern Appalachian culinary dining experience."
Visitors to the restaurant have noted how the restaurant is perfect for everything from intimate dinners and nights out with friends to special events. In addition, the food and signature cocktails are delicious enough, you'll want to make The Appalachian your go-to restaurant every time you're in the Smokies.
Exploring the Menu
Instead of just hyping the food, we're providing a peek into the menu to help whet your appetite until you can try the food out for yourself and experience one of the best places to eat in the Smokies. Some of the dishes you'll get to try include but aren't limited to:
Butterbean Hummus: Local Raw Vegetables, Georgia Olive Oil, Hemp Seeds, Grilled Baguette
Beer Braised Pork Belly: Pickled Blueberries, Petite Greens, Citrus, Balsamic Reduction
Grilled Baguettes: Smoked Onion Goat Cheese, Confit Garlic, Sundried Tomatoes
Appalachian Burger: House Bacon, Leaf Lettuce, House Pickles, Tomato, Crispy Onions, Fancy Sauce, American Cheese, French Fries
Fish & Chips: Cod, Tartar Sauce, Lemon, French Fries
Hangar Steak: Fingerling Potatoes, Swiss Chard, Hen of the Woods Mushrooms, Gravy
Drinks and Cocktails
Any time after 4pm, you and your guests will enjoy access to a full bar for cocktail hour. The bar team brings a wealth of experience in crafting classic cocktails and other mixes for the best drinks this side of the mountains.
Final Thoughts on The Appalachian Near Gatlinburg
Without exception, The Appalachian near Gatlinburg brings fine dining to you and everyone else that's visiting the Smokies. Make the most of your experience by staying in a Gatlinburg cabin rental that keeps you near the restaurant and top attractions while providing the amenities you desire for an unforgettable Smokies getaway.
Contact:
The Appalachian
133 Bruce St.
Sevierville, TN 37862
865-505-0245