Nice Restaurants in Gatlinburg and the Smokies
Marking a special occasion with a vacation to the Smokies? No matter whether you are celebrating a honeymoon, anniversary, graduation, promotion or just to make the most of your trip, special events call for fine dining. For our guests, we provide this guide to describe the best fine dining restaurants in Gatlinburg, TN. These nice restaurants are a treat worth enjoying during your vacation in Gatlinburg. From steak houses to delicious fondue, there are great options to suit any palate.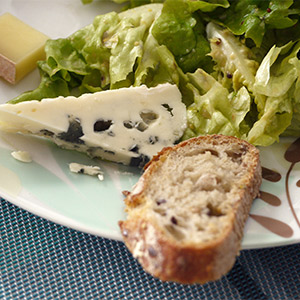 Fine Dining Options in Gatlinburg For Dinner and Lunch
Many fine dining restaurants in Gatlinburg specialize as seafood and steak houses. A few local favorites include the Greenbier Restaurant, the Peddler, and the Park Grill that offer classic dinner experiences. For some unique dishes and old-world recipes, try the Wild Plum Tea Room or the Pancake Pantry's lunch menu. For a romantic evening on the town, the Melting Pot in the heart of downtown Gatlinburg is an excellent choice for a unique and decadent meal.
Another way to enjoy a fine dining experience in the Smokies is to cook a nice dinner for two in the comfort of your Smoky Mountain cabin. Our rentals come complete with fully equipped kitchens so you can make delicious meals in a comfortable log cabin. Even better, afterwards you can simply curl up by the fireside or relax in a hot tub following your romantic dinner.
Some other great options in Gatlinburg include:

Howard's Restaurant – Steakhouse, Seafood, Country Food
976 Parkway, Gatlinburg, TN 37738
(865) 436-3600

Smoky Mountain Trout House – A variety of Fresh Rainbow Trout Dishes
410 Parkway, Gatlinburg, TN 37738
(865) 436-5416

Bluefish Grill – Steak and Seafood
2441 Parkway Pigeon Forge
865-868-1000
No matter what you decide for your fine dining experience in the Smokies, you are bound to love it. With so many delicious options to choose from, it's hard to go wrong when picking from these Gatlinburg restaurants!
Please Note: Cabins USA LLC's, hereinafter referred to as Cabins USA, area information, area events, and blog pages are provided as a public service. Cabins USA does not endorse any of the products, vendors, consultants, or businesses referenced in these web pages. Any mention of vendors, products, businesses, or services on the Cabins USA web site is for informational purposes only. Users of this web site are responsible for checking the accuracy, completeness, currency and/or suitability of all information. The inclusion of this information does not imply endorsement by Cabins USA. Furthermore, specific questions regarding any content should be directed to the appropriate organization and not necessarily to Cabins USA.