Smoky Mountain Riding Stables
Ready to saddle up for a Smoky Mountain adventure you won't soon forget? Smoky Mountain Riding Stables offers Gatlinburg horseback riding experiences in the mountains of Tennessee. The Great Smoky Mountains National Park has authorized this stable to take visitors into the mountains on horseback. Whether you've never ridden or have years of riding experience, you'll love seeing the Smokies from the saddle.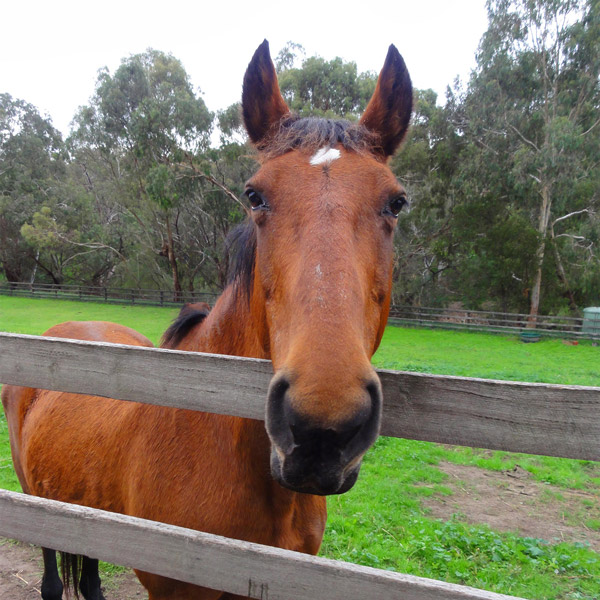 What to Expect at Smoky Mountain Riding Stables
The Staff

– The staff here is experienced and professional. Well versed in both local history and horseback riding, these helpful guides make for fun companions for your journey. Safety is a top concern and the guides take great care to give inexperienced riders helpful instruction.

The Terrain

– Depending on the route, the trails can be somewhat bumpy at times. These horseback tours in the Smokies travel at a relaxing walking pace because of the mountainous terrain. Many of these trails meander through valleys and climb up mountain sides, so you will be able to view a variety of scenery in the park.

The Experience

– Rides typically last for 45 minutes, 1 hour and 30 minutes, or 2 hours depending on the route you book. Many of the trails go through wooded settings and involve a few stream crossings. Most of the trails in the park that are horse accessible don't allow viewing scenic mountain vistas. Though your ride may not involve high elevation views, the ride is peaceful, relaxing, and involves plenty of opportunities for wildlife viewing.

The Horses

– Are well taken care of and have distinctive personalities. Don't be surprised if your horse stops for a trailside snack (don't worry, they can easily be nudged into returning to the trail).
Tips For Smoky Mountain Riding Stables
This Smoky Mountain Riding Stables accepts riders of 5 years or older. This is a great activity for kids and a excellent way to introduce someone to horseback riding. The horses know the trails very well and there are attentive guides to give expert instruction.
Smoky Mountain Riding Stables has a yearly schedule that moves from year to year. Be sure to check out their yearly schedule before planning a visit to the stables.
Smoky Mountain Riding Stables generally operates on a first come first serve basis. If you are planning a ride in the park with a large group, the Stable will accept a reservation in advance.
After rains, the trails can become a bit muddy. Wearing clothes that you wouldn't mind getting dirty would be a good idea.
Final Thoughts on Smoky Mountain Riding Stables
If you are looking for a way to escape the hustle and bustle of downtown Gatlinburg, a ride through the mountains is a superb way to relax on vacation. With a good horse, a gorgeous trail, good company, and the sounds of nature, it's hard to imagine a better way to unwind. These guided adventures are just the authentic Smoky Mountain experience you need to complete an unforgettable cabin vacation in the Smokies.
Looking for log cabins in Gatlinburg and the Smokies? Cabins USA Gatlinburg offers great cabins to enjoy on your vacation filled with outdoor adventures!
Contact:
Smoky Mountain Riding Stables
1720 E. Pkwy
Gatlinburg, TN 37738
865-436-5634
A
- Cabins USA Gatlinburg
B
- Smoky Mountain Stables
Written by Hayden Brown