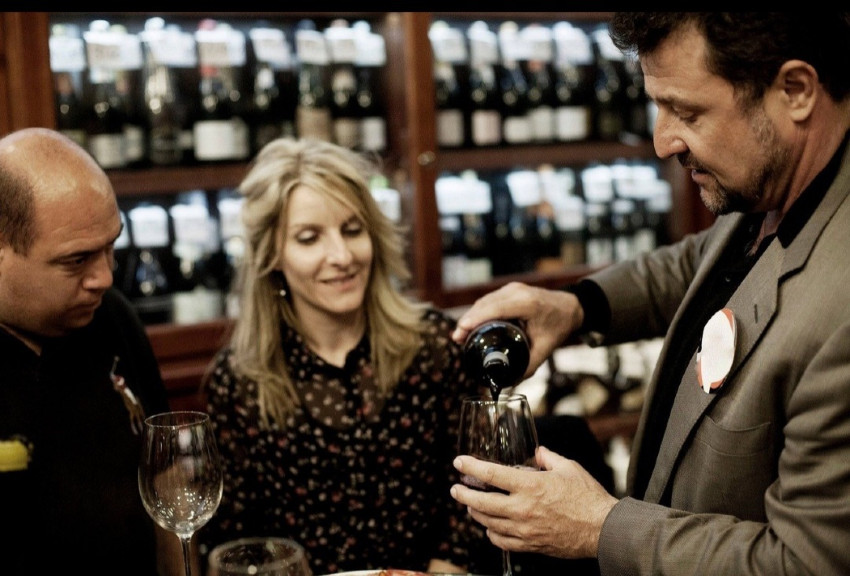 There's nothing like enjoying a round of drinks with family and friends while on vacation except when you can sample several options at the same time. With a visit to Little Bear Winery in Gatlinburg, you can enjoy the best wine in the area in addition to delicious food thanks to the restaurant on site.
About Little Bear Winery
Little Bear Winery is the newest addition to the collection in Gatlinburg, with a location in the heart of downtown. The people behind this new winery desired to create a "vibrant, fun, and delicious" atmosphere, and they have certainly succeeded in this endeavor.
Exploring the Wine Trail
When visiting a winery, the first question should always be, "Is there a tour?" The second question is, "Can I sample for free?" Fortunately, we have the answers to these questions and more. For starters, there is a tour available to taste four different wines for free.
However, if you don't want to pick just four flavors, you can try them all for a fee. To help make the tour more fun, make sure to pick up their passport. Once you've gotten stamps from all locations, you'll qualify for a gift! Even better, no reservations are necessary, even if you're bringing a group.
VIP Wine Tour
Are you passionate about wine or want something that goes above and beyond the usual experience? Then you'll want to sign up for the VIP Wine Tour. During this tour, you'll experience the following perks and benefits:
Personal Guide
Behind-the-scenes Tour
Premium Tastings
Food and Wine Pairing Lesson
Swag Bag
Purchase Discounts
Keep in mind if you decide to do the VIP tour, you must book your tickets 24 hours in advance at a minimum.
Join the Club
There are a few clubs you can join if you want to experience premium wine selections throughout the entire year. Each club offers different benefits, and the breakdown is as follows:
Winemakers Select Club
One-time $10 Sign-up fee
$109.99 per shipment
Six bottles of wine shipped to you two times a year
30% Discount on Reorder Purchases of Winemaker's Select wines
Newsletter with Recipes
Gift with each Shipment
Quarterly Case Club
One-Time $10 Sign-Up Fee
12 bottles of wine shipped four times a year
40% off retail price on the entire order! (shipping not included)
Wine can be mixed and matched from all the wineries on the Rocky Top Wine Trail
Monthly Three-Pack Club
One-time $10 sign-up fee
Three bottles of wine shipped once a month
FREE shipping!
Quarterly Hard Cider Club
$44.99 plus $20 flat rate shipping
One-Time $10 Sign-Up Fee
12 Cans of Cider (up to three flavors) shipped four times a year
Additional Details
To help you make the most of your visit to this increasingly popular winery, we've collected the details you'll need. They are open seven days a week from 11 AM-7 PM for starters. Some amenities you can expect during your visit include:
Outdoor Seating
Free Tastings
Cider
Restaurant On-Site
Pet Friendly
Vegan/GF
Final Thoughts on Little Bear Winery in Gatlinburg
Make your getaway to the Gatlinburg area perfect by staying in one of our premium Gatlinburg cabins that boast several amenities like our hot tub cabins or our game room vacation rentals. Even better, our cabins come in various sizes, so you're covered no matter the size of your group.
Little Bear Winery in Gatlinburg offers an enjoyable tour with the option to upgrade to a VIP version. Plus, you can sign up for different clubs, so you can enjoy the winery long after you've returned home, making it a surefire winner.
Contact:
Little Bear Winery
631 Parkway
Gatlinburg, TN 37738
865-325-1836