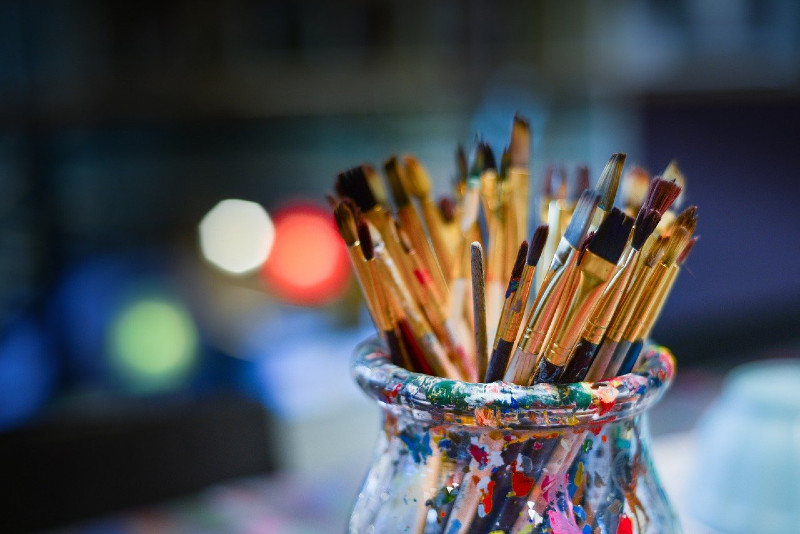 What is art? Is it painting? Is it sculpting? These are the questions you can answer when you visit the Art Studio of the Smokies in Gatlinburg. Whether you want to take part in a sip and paint class or try your hand at the digital arts, there's a lesson available that's fun for the whole group!
About Art Studio of the Smokies
For over 25 years, the team at Art Studio of the Smokies has provided classroom instruction to people looking to expand on their artistic talents. They've personally selected their team of creatives to provide the diverse skills needed to not only wow your imagination, but also teach you the skills needed to bring your imagination to life.
As such, this studio provides several different classes, workshops, and camps designed to fit within your needs and wants. At the end of the day, if you've had fun and built your artistic confidence, then the people at Art Studio of the Smokies in Gatlinburg have succeeded in their goal to nurture the artistic talents of everyone that comes into the studio.
Breakdown of Services
Everyone has different goals when it comes to art classes. Some come for the group atmosphere a large class brings, while others desire more of a one-on-one direction to specifically develop their own talent. Whether you want to sip and paint or learn something on your own, there's something that suits you. A full breakdown of the services available are as follows:
Paint Parties, Workshops, & Camps
Meant to be done in groups, these are designed for people who want to have a good time while learning artistic skills. Some of the more popular parties and workshops include:
Painting parties
Children's camps
Couples painting & family classes
Bridal showers & bachelorette parties
Sip and paint
Private & Group Lessons
For those looking for more individual instruction or assistance with their portfolio, the following lessons might appeal:
Painting & Drawing (watercolors, acrylic, oil, & pastels)
Multimedia, Collage, Sculpting
Composition & Layout
Digital Arts
Art isn't just done by hand now thanks to the rapid development of technology. If you're interested in learning or further developing your digital art talent, then you'll love signing up for one of the following lessons:
Graphic Design
Photography
Adobe Creative Cloud
Digital Illustration
Composition & Layout Techniques
Final Thoughts on Art Studio of the Smokies in Gatlinburg
Whether you just want to take part in adult paint parties with your friends or add a new skill to your resume, at Art Studio of the Smokies you'll benefit from lessons tailored to your starting point and goals. Make your next trip to the Smokies a beautiful one with your own two hands and take home a memento of your time spent with friends and family.
Contact:
Art Studio of the Smokies
1360 E. Parkway Ste. 6
Gatlinburg, TN 37738
865-325-1888