Blogger Bear in the Smoky Mountains and Gatlinburg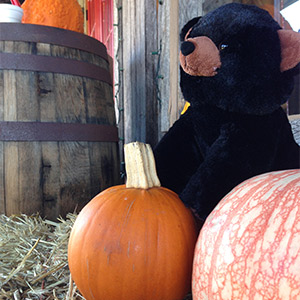 Did you know there are an estimated 1,500 black bears in the national park? Me neither, until I got WiFi and started my own Smoky Mountain bear blog! I know these mountains like the back of my paw and I love sharing them with people planning to visit the Smokies. While everyone may not be keen on running into a bear in the woods, I'll be happy to show you around the best sights, restaurants, and attractions in the Smoky Mountains of Tennessee.
I have many interests that make me well-suited for this task. I love long walks in the woods, climbing things, and adventure! You can be sure that I'll give you a local's view of the best trails and landmarks in the national park. I also find my way into town sometimes, especially at meal time. Stay tuned for more posts so that you can learn the best kept secrets of Gatlinburg and the Smoky Mountains!
There's so much to do in the Smoky Mountains and Gatlinburg – it can be hard to know where to begin! That's why I'll be documenting my adventures at different attractions, restaurants, landmarks, and hiking trails to help you decide if it's something you'd like to experience on your next stay in the Smoky Mountains! Whether this is your first vacation in the Smokies or a yearly getaway trip, it's always a good idea "to do as the locals do." Better yet, it's hard to find a more qualified "local" than myself. Rest assured loyal readers, you're in good paws.
If there is anything you'd like me to cover, please comment on this page with any suggestions. I'll try my "beary" best to learn more about the topic and write a post on the subject.