We could all use a vacation, but sometimes they can put a strain on your budget.
Luckily, Gatlinburg is one of the most affordable vacation destinations in the United States. With excellent free attractions like the Great Smoky Mountains National Park and plenty of affordable lodging, it's not hard to plan an affordable getaway in the Smokies.
To help you save as much as possible on your Smoky Mountain vacation, we made this guide on how to find a Gatlinburg cabin for under $100 a night!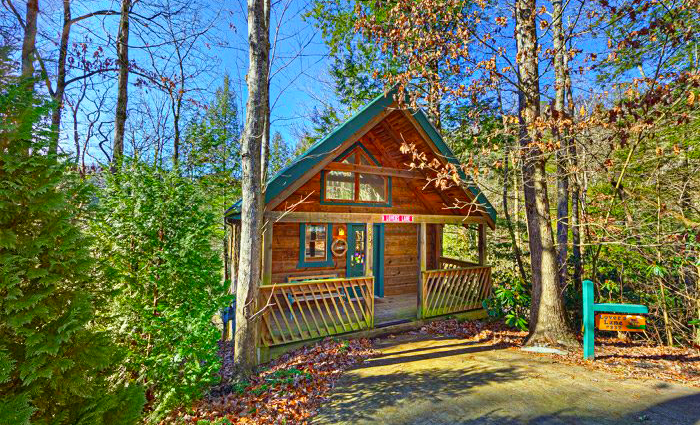 1. Book A Smaller Cabin
One of the best ways to find a great deal on a Gatlinburg cabin is to reserve a rental that has fewer bedrooms. By booking a smaller cabin with 1 or 2 bedrooms, you're bound to get a lower nightly rate.
Many of these cabins come complete with sleeper sofas and futons that easily accommodate as many as 8 or 10 guests. As a result, many of our 1-bedroom cabins are large enough for a family vacation for a fun weekend getaway with friends.
2. Stay in the Off-Season
Another excellent strategy for saving money on your Smoky Mountain vacation is to visit Gatlinburg during the offseason. Summer and fall are easily the most popular seasons in the Smokies when rates are high.
Making a reservation during the slower winter and spring seasons tends to be cheaper. Additionally, avoiding major holidays like Christmas, Thanksgiving, and Valentines Day is another good way to save.
Better yet, by planning your vacation in the off-season, you'll have the added benefit of enjoying the Smokies without the crowds!
3. Plan a Weekday Vacation
Much like staying in the off-season, weekdays are better than weekends for finding Gatlinburg cabins under 100 dollars a night.
If you have the flexibility to plan your vacation on weekdays, you'll enjoy the added benefit of cheaper lodging and fewer crowds during your stay in the Smokies.
4. Sign Up For Our Newsletter
Another good way to stay at a Gatlinburg cabin for less than $100 a night is to sign up for our newsletter! We'll let you know about special deals that can help you keep your vacation costs down, so you can have a truly relaxing stay in the beautiful Smoky Mountains of Tennessee!
Perks of Staying in an Affordable Gatlinburg Cabin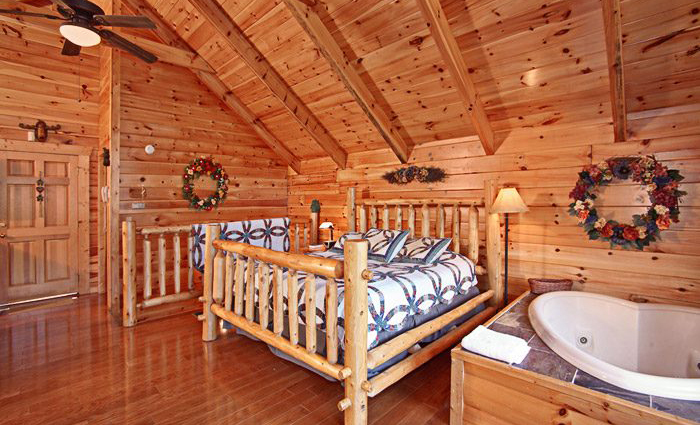 Some of our affordable 1 bedroom cabins sleep as many as 6 or 8 guests, so they are perfect for an affordable family vacation. Better yet, you can enjoy amenities like game rooms, hot tubs, jacuzzis, and decks with mountain views during your stay.
As an added bonus, many of these cabins come complete with WiFi and full kitchens that can help you save more money on your vacation in the Smokies.
Final Thoughts
Book your Gatlinburg cabin for under 100 dollars a night with Cabins USA Gatlinburg and you can earn 15% discount on your rate! Simply a cabin's availability to see how much you can save on your getaway to the Smokies!
Additionally, if you need any help looking for the perfect deal, feel free to contact our reservations office at (865) 436-5031.
Find My Gatlinburg Cabin Under 100!
Written by Hayden Brown