Hiking in Gatlinburg and the Great Smoky Mountains
Known as the gateway to the Great Smoky Mountains National Park, Gatlinburg is a dream come true for hikers and outdoors enthusiasts. With over 800 square miles of national park and over 900 miles of hiking trails to explore, picking a destination in the national park can be daunting to say the least. For visitors to the Smokies, our blog is here to help. Get past the crowded tourist spots and experience the stunning beauty and solitude of the Southern Appalachians!
This blog category is designed to give our guests tips and tricks for enjoying the beautiful hiking trails of the Smoky Mountains. Whether you're looking for how to handle a bear encounter, or where to see the best foliage in the fall, our guide can help you find the right Smoky Mountain adventure for you. With our guides on easy trails, trails to popular landmarks, and more, you'll find the hike and the experience that's perfect for you. Above all, our tips can help you take your experience to the next level, while also keeping you safe and comfortable. After all, information and know-how are your greatest assets when exploring the vast wilderness of the Smokies.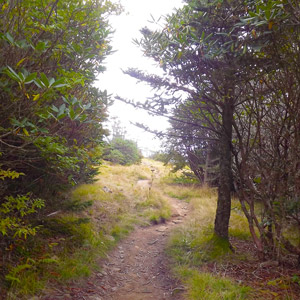 This blog will also trace the history and legacy of that the national park has inherited. There are over 100 historic structures in the Smokies and many more ruins left from past residents of the park. By hitting the trails, you can visit these places and imagine what life was like in these gorgeous mountains. Even better, you can read our blog for the facts of what shaped the land and people of the mountains of East Tennessee.