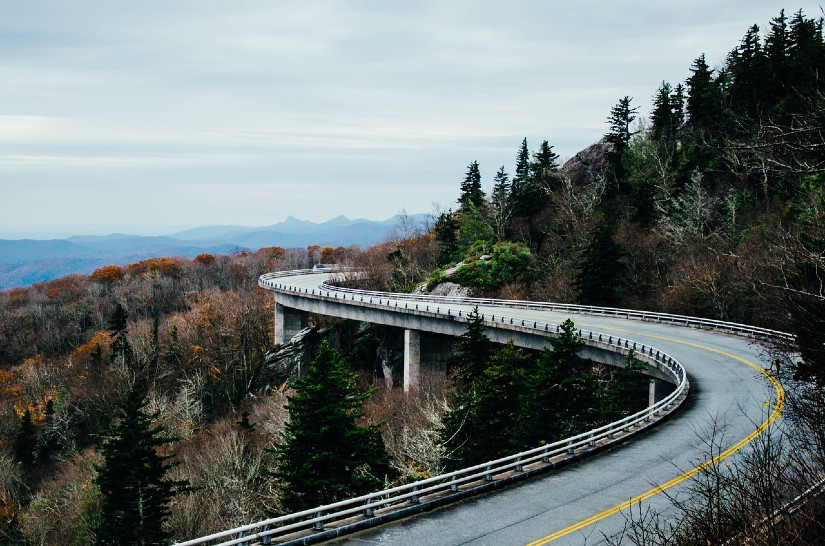 When you've finally arrived at the Smokies and ready to begin your vacation, it's nothing but fun and excitement for the whole family. Did you know that most visitors to the Smokies arrive by car, which means a long road trip with the little ones? That's why we've put together 5 tips for traveling with kids to the Smokies to make your next vacation starts on the right foot.
Making the Trip Enjoyable
Since road trips have been a thing, the dreaded phrase of "Are we there yet" has been uttered. When that trip goes on for 8-10 hours, the boredom and lack of fun can set in quickly unless you're prepared.
If you want to know how to make a road trip fun and keep the kids from being bored, then make sure to follow these helpful tips:
Pack Some Entertainment
In today's world, most kids have access to a phone or video game, which can help keep them entertained. However, that's simply not enough against hours of road ahead of your family. Before hitting the road, make sure to work with your kids to identify ways to plan out their entertainment.
One source of entertainment that can last hours is to have them bring books with them. Let them get lost in an adventure while you navigate the best route to the Smoky Mountains. If they don't want to read on their own, make reading a family thing by investing in a couple of audiobooks to listen to during the drive.
Sometimes, the excitement of traveling can make kids open to new ideas or entertainment options. In those cases, be creative with the choices, and go for something entirely out of the ordinary.
Document the Journey
A big reason kids are inclined to boredom on a road trip is that they're not an active part of the journey. They're not driving, navigating, or easily controlling the radio or carrying a conversation except amongst themselves. As such, you can make them a part of the trip by encouraging them to document the journey.
You can make the kids part of the journey with something as simple as noting the different license plates they see to photographing the scenic countryside or significant landmarks along the way. Whatever route you take, if you help the kids feel involved, the trip will be much easier for everyone.
Remember the Altitude
So far, our vacation tips for parents with kids have centered on relieving boredom, but there are some practical issues to keep in mind so you don't "trip" at the finish line. As you get further into the Smokies, the elevation naturally gets higher.
This elevation change creates changes in atmospheric pressure, which can be painful, especially for children. Like in a plane, the ears can pop during this time, so it's essential to explain to the kids what to expect before the change occurs.
Make sure to pack gum or something similar to help them get through any discomfort they feel, and everyone will feel that much better heading to their destination.
Embrace Break Time
Sometimes, even the most entertaining road trip can lead to frustration and a bit of cabin fever. For longer trips, make sure to plan out unique stops to let the kids out to play and stretch their legs. Whether you stop at rest areas along the way or pull over to try out a roadside attraction, the kids will appreciate the time spent out of the car.
Reward Everyone with a Cabin Rental
There's nothing worse than getting through a 10-hour journey on the road only to feel cramped in a hotel room. Even with the many attractions available throughout Gatlinburg and the surrounding area, this can be a letdown.
That's why the best thing to do is to reward the family with one of our Gatlinburg area cabin rentals at the end of your trip so that everyone can spread out. From game room cabins to vacation rentals with a private pool, there's bound to be a rental that suits your needs.
Make your vacation an excellent one from the moment you leave the house by following our 5 tips for traveling with kids to the Smokies. By doing so, you'll enjoy a vacation that's memorable for all of the right reasons.