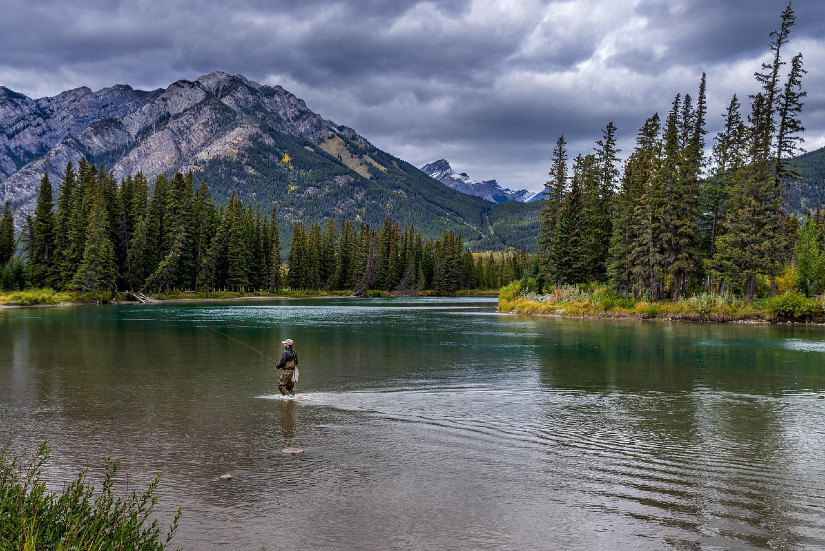 Gatlinburg and the surrounding area are known for their many attractions, activities, and beautiful mountain scenery. However, it's also an excellent area to get some fishing in before heading home. While there are many fishing holes available, we're happy to share our picks for the best places to fish in the Smokies.
Breaking Down Your Fishing Options
When choosing between Smokies fishing holes, you need to consider several factors, like what kind of fish you want to go for, any special requirements, and more. Fortunately, we have the breakdown you need to determine the best place for YOU to fish.
What You Need to Know
Before we start breaking down your fishing options, we need to cover some requirements that apply to everyone. Namely, you need a fishing license, or you need to purchase a daily pass. To help you navigate the process, we've provided some additional information below:
Fishing passes for non-Tennessee residents are:
3-Day: No Trout- $20.50
3-Day: All Species- $40.50
10-Day: No Trout- $30.50
10-Day: All Species- $61.50
Annual: No Trout- $50
Annual: All Species- $99
Keep in mind these prices are subject to change. For the latest prices, it's always best to verify on the TWRA Fisheries Management Division page. To save time, it's best to go to the Tennessee Online License Center and order your fishing license.
Fishing time starts from 30 minutes before sunrise to 30 minutes after sunset. Watch for streams that are closed to protect certain fish. Fortunately, they are clearly marked. Finally, it's important to know your fishing limits to avoid trouble. Stick to the following rules to keep everything fun:
Stop fishing after acquiring any combination of brown trout or small-mouth bass totaling five.
Size limit for rainbow, small-mouth, and brown trout is seven inches. Rock bass do not have a minimum.
Stick to these guidelines, and everyone in your group will have a blast. Especially if you fish at one of these incredible locations:
Abrams Creek
If you're around Cades Cove, you can't go wrong with checking out Abrams Creek for some fishing. Different types of fish are available, including small and largemouth bass. We recommend investing in a pair of waders since you might need to get a little deep to reach the best spots. If you're looking for a tranquil setting with plenty of fishing, this is the spot for you.
Douglas Lake
With more than 60 miles of fish-filled water to explore, you can't go wrong with trying out Douglas Lake for your next fishing trip. Rent a pontoon, hit the water, and reel the fish in so you can enjoy the perfect cookout back at your cabin rental.
Herbert Holt Park
Are you bringing the kids with you? You'll love checking out Herbert Holt Park! This fishing spot is designated for children only, so you can easily take time to teach them fishing lessons and make memories that last long after returning home. In addition, this fishing spot is handicap accessible, making it possible for everyone to spend time together.
After fishing, go for a drive to discover other fun things to do in Gatlinburg for the perfect vacation experience. After playing all day, you'll love relaxing and unwinding in one of our vacation rentals.
Make Your Smokies Vacation Perfect
The best way to make the most of your fishing experience is to have a cabin rental with all the bells and whistles to return to. Our Gatlinburg cabin rentals offer several entertainment options like game rooms and theater rooms, in addition to a fully equipped kitchen and grill, so you can cook what you catch. Don't wait another minute to enjoy the best places to fish in the Smokies and make your Smokies vacation perfect!