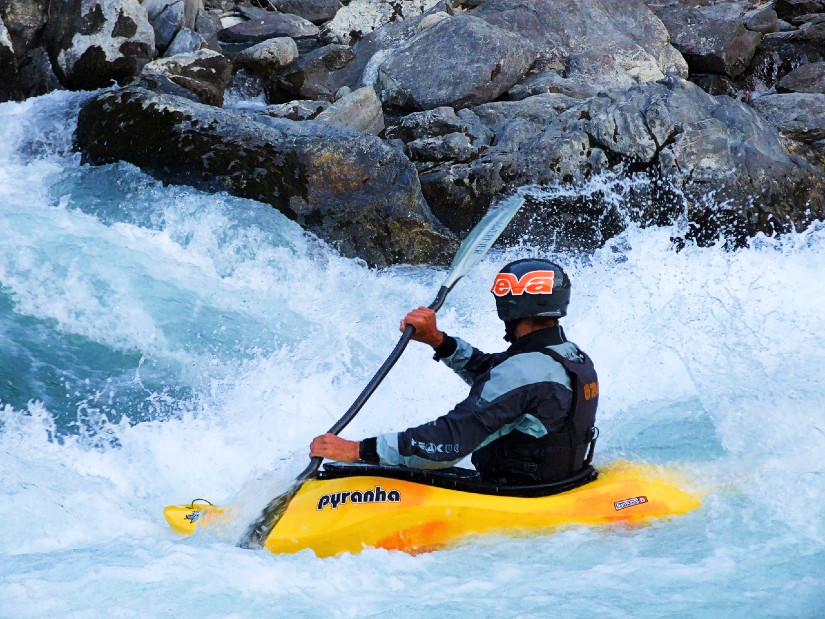 The city of Gatlinburg is known for its family-friendly vibe, thanks to a wide selection of options from hiking to shopping and much more. However, one surefire way to make the trip less fun for your group is not to consider the summer heat. Fortunately, we have plenty of ways for you to beat the heat in Gatlinburg, ensuring you enjoy every moment you're on vacation.
Heat? What Heat?
The shining sun and fields of green paint an attractive picture for Gatlinburg, but when it's wrapped in temperatures that exceed 90 degrees, it's challenging to find the fun. However, thanks to these heat-friendly outdoor activities in the Smokies, we've compiled a breakdown of proven ways to deal.
Whitewater Rafting
When you want a thrill and a guaranteed way to cool down, you can't go wrong with trying out whitewater rafting. Head to the river, hook up with experts, and proceed to make fun memories. The best part is several types of trips are available, from a leisurely float trip to heart-pumping class three and four rapids. No matter how you choose to make a splash, you'll love every second.
Smoky Mountain Tunes and Tales
Are you interested in the culture of Gatlinburg but want to avoid standing under the sun? Wait until the sun goes down and hit the Parkway to experience a street festival that occurs every evening.
During the festival, you'll come across musicians, storytellers, actors, and more, creating a uniquely fun experience for everyone.
Give Ziplining a Try
Instead of hiding from the sky, embrace it by flying through the air on a zipline. Multiple companies are available to help you get an airborne tour of the Smokies. Feel the breeze hit your face while enjoying the scenery for an unforgettable thrill.
Besides outdoor activities, several family-friendly indoor activities in Gatlinburg are available, making it easy to have fun no matter the conditions.
Ober Gatlinburg Ice Skating
Thumb your nose at the summer heat entirely by going indoors and experiencing winter at Ober Gatlinburg. This popular attraction boasts a large indoor ice skating rink, letting you feel the chill you need. In addition to skating, Ober Gatlinburg offers a bumper car experience on the ice, allowing you to enjoy the cool air without needing to lace up skates.
Ripley's Aquarium of the Smokies
Ranked as the top aquarium in the country, you'll love this cool attraction no matter the time of year. However, when the sun is scorching, your love for aquatic life will be just a bit higher as you walk under an ocean of marine life.
Village Shoppes
One of the best experiences Gatlinburg offers is The Village, which is a collection of shops, restaurants, and more. Just past traffic light #6 on the Parkway, you'll discover Old World appeal wrapped in modern convenience. While there are more than 20 options to visit, we recommend adding these places to your mandatory list:
Maddi Mae's Café & Creamery
Gatlins Escape Games
Boudicca's Celtic Pub
Celtic Heritage
The Silver Tree
and More!
With such a wide range of options, everyone in your group will find fun ways to pass the time until it's time for another Smokies adventure.
Create the Perfect Gatlinburg Vacation
No trip to Gatlinburg is complete without an authentic cabin experience. Our Gatlinburg cabin rentals provide several amenities, from hot tubs to game rooms and more, creating a fun escape from everyday life even if you don't go outside. Beat the heat in Gatlinburg and book one of our Gatlinburg cabins today to get started on the perfect vacation you've always wanted.