There's no questioning if Gatlinburg is a big destination. Every year, millions of people choose to visit this popular gateway to the Smoky Mountains and often many come to the Smoky Mountains in large groups of 15 or more visitors.
If you're planning a big group vacation to the Smokies, you may be looking for a multi-family Gatlinburg cabin that has enough room to fit everyone comfortably. Not only is this a great idea to help you cut vacation costs, but also large cabins ensure that everyone can spend quality time with one another.
So how can you find comfortable lodging for an especially big group?
There are actually a couple of options for booking cabins large enough for a family reunion, wedding, church retreat, or another special occasion.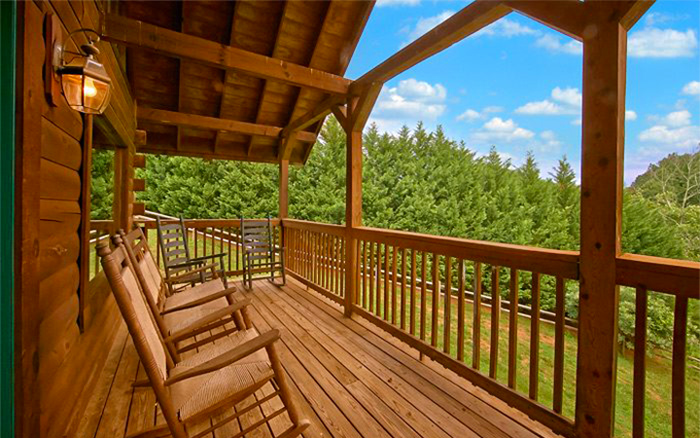 Option #1 – Book One Large Cabin
First, there are excellent large group cabins in the Smoky Mountains. We've got a great selection of these rentals that can accommodate up to 28 guests comfortably. These large cabins come with luxury features like game rooms, theater rooms, hot tubs, and mountain views.
Here are some of the places to find large cabins to fit several families at once:
Chalet Village
Chalet Village in the Smoky Mountains is exceptionally close to Downtown Gatlinburg and Ober Ski Mountain. This resort also has several resort pools and game areas that are perfect for large groups visiting in the summer months.
Rainbow Ridge
This Pigeon Forge cabin community offers quick access to the main road in Pigeon Forge as well as Dollywood Theme Park – a major attraction for large groups.
Mountain Park Resort
You'll find our Mountain Park cabins only minutes from Downtown Pigeon Forge. These rentals are ideal for family reunions or other big events in the Smokies.
Option #2 – Reserve Several Smaller Cabins
Lastly, Cabins USA Gatlinburg is happy to help guests book several cabins at once. We have several "cabin clusters" where several cabins are located within walking distance of each other. You can easily reserve 2 or more cabins with our multiple cabin booking tool!
The result? Multiple families can have a fantastic vacation with each other and have plenty of space too! Most cabins have different amenities and features, so everyone in your group can find a cabin they simply adore.
Another way to book several Gatlinburg cabins at once is to call our reservations office at (865) 436-5031.
This way, we can find the right group of cabins for your multi-family vacation based on the sights you want to see and the needs of your group. Most of these rentals can be found in resort areas with beautiful landscaping, paved roads, and resort amenities like picnic pavilions and resort pools.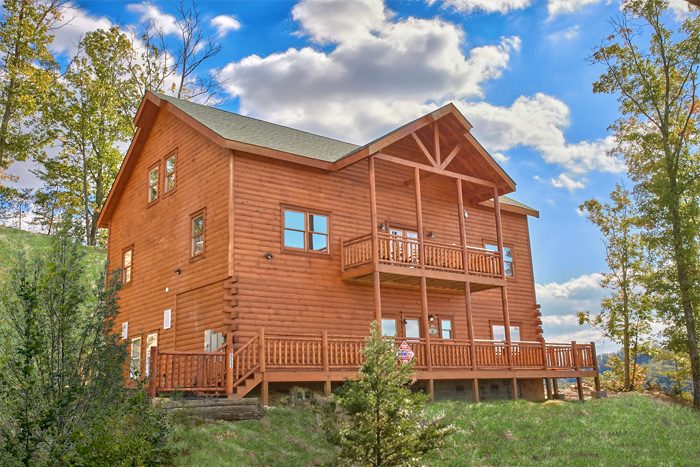 No matter how you choose to accommodate your large group in the Smoky Mountains, you can earn big savings when you stay with Cabins USA Gatlinburg! We offer a 15% discount on all of our cabins so that our guests can enjoy an affordable stay!
Written by Hayden Brown