Is Gatlinburg a good family vacation spot? Absolutely.
In fact, it's hard to imagine another destination that offers so many great family-friendly activities!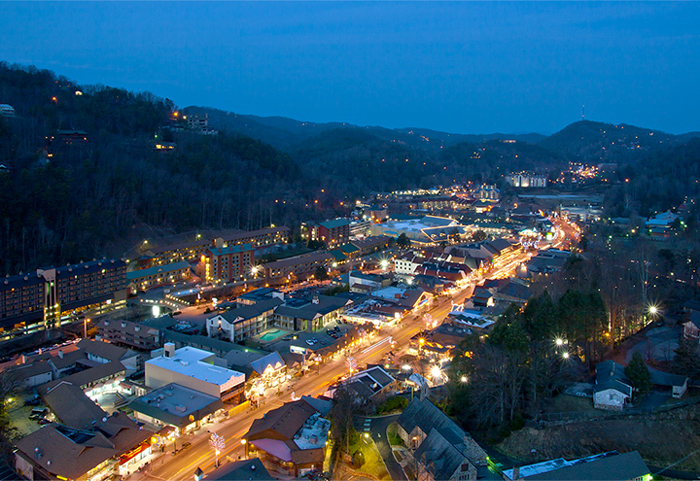 To help you plan your Gatlinburg family vacation, we've made a short list of the top 7 ideas to take your Smoky Mountain family getaway to the next level!
1. Have Fun Downtown
Without a doubt, the main drag in Gatlinburg has plenty for families to do and see. Be sure to check out some of these fun activities.
Walk the Gatlinburg Parkway - There's plenty of fun to be had in Downtown Gatlinburg, so just taking a stroll on the main drag is just the way to find your next adventure. Downtown is scenic with plenty of shops, attractions, and restaurants, so your family is bound to find something they'd love to do or see.
See Ripley's Aquarium of the Smokies – The biggest attraction in Gatlinburg is a popular stop for all ages. With interactive exhibits, a stunning collection of wildlife, and world class displays, it's no wonder Ripley's Aquarium was voted the top-rated aquarium on Trip Advisor.
Play Putt Putt - Davy Crockett Mini-Golf or Gatlin's Fun Center are great places to work on your mini-golf game. Challenging courses and fun themes make these family friendly attractions a true classic.
Eat Delicious Pancakes – Gatlinburg is famous for its pancake houses that serve up tall stacks of flapjacks and delicious country cooking. The Pancake Pantry is the oldest pancake restaurant in town and a local favorite for good reason, since it offers country classics alongside traditional European recipes.
2. Drive the Roaring Fork Motor Trail
It's always important for kids to experience some local culture and history on vacation. Fortunately for you, an enriching vacation in Gatlinburg doesn't mean you'll have to visit any dull museum.
Instead, you can easily add an educational part to your trip by taking a drive on the Roaring Fork Motor Trail in the Great Smoky Mountains National Park!
This scenic loop road begins and ends in downtown Gatlinburg, so it's one of the most convenient places in the park to access. Plus, this region of the park is home to many beautiful historic homesteads, mountain streams, and waterfalls to explore.
3. Find An Outdoor Adventure
With the Great Smoky Mountains National Park in its backyard, Gatlinburg's a prime place for exploring and playing in nature. A great family vacation idea is to take advantage of at least one of these outdoor adventures during your trip!
Rafting
Ziplines
Ropes Courses
Horseback Riding
Guided Fishing Trips
ATV Tours
River Tubing
Bicycling
And More!
For a free adventure, taking a hike in the national park is a great way to explore the region's national wonders.
4. See Stunning Mountain Views
Looking for a mountain-top experience?
The Great Smoky Mountains are famous for their jaw-dropping scenery and mountain views that stretch for miles and miles. Gatlinburg is only a short drive from some beautiful overlooks in the heart of the national park like Newfound Gap and Clingman's Dome.
For a view closer to town, the Gatlinburg Space Needle or a ride on the Ober Tram features beautiful mountain view. For an admission-free vista, simply take a drive on the Gatlinburg By-Pass to one of the mountain overlooks with views of Downtown Gatlinburg.
5. Visit Beautiful Waterfalls
An especially popular family activity is to visit one of Gatlinburg's many waterfalls inside the national park. Not only are these falls scenic, but they're also an excellent way to cool off during the summer months.
Laurel Falls
Grotto Falls
Rainbow Falls
Ramsey Cascades
6. Take a Picnic in the Great Outdoors
Grab some charcoal, a picnic basket, some delicious food, and head out to one of the Smokies' picnic spots!
Picnic areas in the national park come complete with a charcoal grill and picnic table – perfect for enjoying a cookout in the great outdoors. Not only will you enjoy a budget-friendly meal, but the kiddos will love the chance to explore the streams and forests around these picnic areas near Gatlinburg.
The Chimney Tops
Metcalf Bottoms
Twin Creeks
Cades Cove
Greenbrier
7. Stay at A Gatlinburg Cabin
When you come home from a day of fun in Gatlinburg and the national park, the good times don't have to stop when you stay at a log cabin in Gatlinburg!
Our cabin rentals feature fun amenities like pool tables, arcade games, and theater rooms. While game rooms are perfect for the kids to work off excess energy, there's plenty of space for the adults to relax by taking a dip in the hot tub or admiring a mountain view from the deck.
Our family-friendly cabin rentals are spacious, fun, and affordable options for your vacation, but our special discount can make these rentals an even better deal!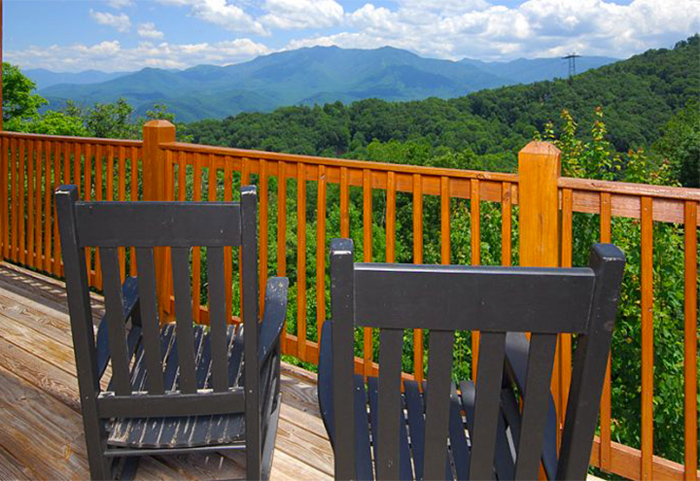 Final Thoughts
Gatlinburg is certainly a top destination for family fun. We've named a few of the best activities for families to enjoy in the Smoky Mountains, but what are your favorite things to do and see in Gatlinburg? Feel free to share your family vacation ideas and stories in our comment section!
Written by Hayden Brown