Thanksgiving is just around the corner – have you made your holiday plans yet?
Before long, you'll be racing to take down Halloween decorations, booking flights, and cleaning the house to prepare for Thanksgiving with the family. But what if there was another way?
If you're looking to make your holiday season truly special or you'd just like to try something new, we've got the top 5 reasons to celebrate Thanksgiving with a cabin vacation in the Smoky Mountains!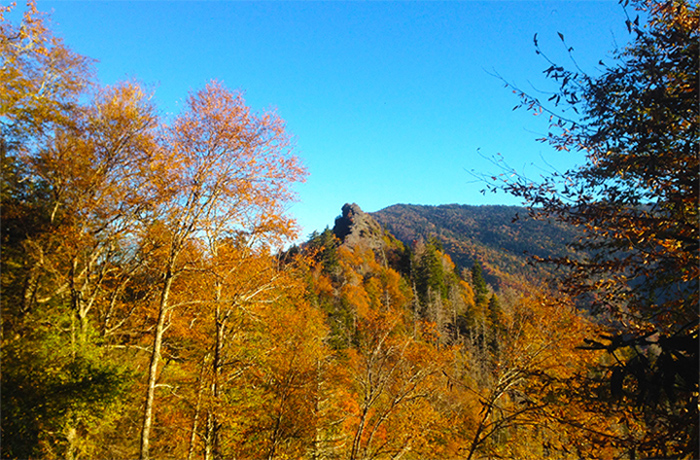 After all, Gatlinburg was named a top Thanksgiving travel destination, so why not spend this festive season in one of the most beautiful parts of the country? Gatlinburg might just be the perfect solution for all your holiday stress!
1. Plenty of Restaurants are Open
For many of us, our Thanksgiving dinner tradition is dining out at a delicious restaurant. Why not spend less time cooking and instead spend more time enjoying the company of your loved ones during the holidays?
Some Gatlinburg restaurants that are open on Thanksgiving day include:
Calhouns
The Seasons of Ober
Cherokee Grill
Bennett's Barbecue
The Melting Pot
The Park Grill
2. See Great Attractions
While many other destinations slow down on Thanksgiving, Gatlinburg truly comes alive. Some of the best attractions in the Smokies like Ripley's Aquarium and Dollywood Theme Park are open on Thanksgiving Day.
Additionally, Downtown Gatlinburg will be abuzz with The Great Smoky Thanksgiving Arts and Crafts Show. This multi-day arts and crafts festival brings in talented craftspeople from across the country to sell their one-of-a-kind creations.
Looking for something fun for the kids? Ober Ski Mountain aims to have its snow tubing runs opened by Thanksgiving, so you can play in the snow during your holiday in the mountains!
3. Get Some Exercise in the Great Outdoors
You can hike off those extra Thanksgiving calories in one of America's most beautiful national parks.
For many of us, November is one of the last times we can get outside and explore nature without a heavy winter coat. And after a hearty Thanksgiving Feast, it might be wise to get up and stretch your legs.
With over 900 miles of hiking trails near Gatlinburg, there are plenty of natural sights and wonders to explore in the Smoky Mountains.
Enjoy heaping portions of turkey, gravy, mashed potatoes, and pumpkin pie guilt-free by planning an outdoor activity for your vacation.
If a walk in the mountains is too rugged for your group, a stroll through Downtown Gatlinburg is perfect for getting some exercise.
Also, Gatlinburg starts Christmas decorating early with the Winterfest. Millions of Christmas lights and displays light up downtown, so you'll find this to be an especially beautiful place for a walk.
4. Cabin Vacations Make your Holiday A Breeze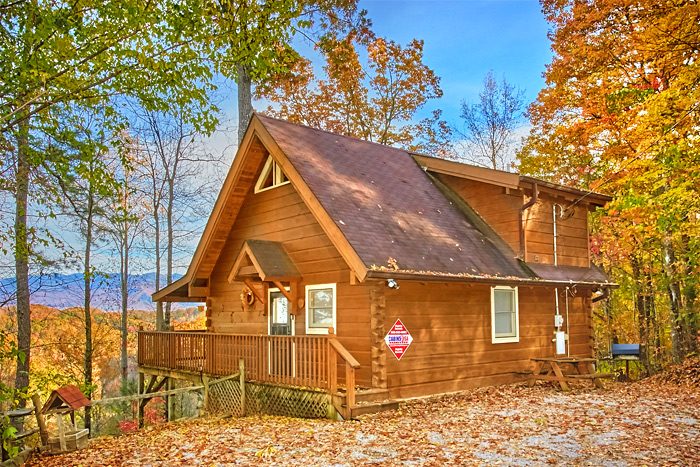 The holidays can be stressful – there's a lot to prepare for. Luckily, booking one of our luxury cabins in Gatlinburg can give you true peace of mind. Impress your family with a truly exceptional getaway in the mountains!
Check out just a few of the advantages of reserving a cabin for Thanksgiving:
No Preparing Your Home for Hosting Guests
Plenty of Comfortable Sleeping Space
Full Kitchens For Preparing a True Thanksgiving Feast
Fun Game Rooms For the Kids To Play
Theater Rooms For Watching Football
Hot Tubs & Jetted Tubs To Handle Any Extra Holiday Stress
Above all, reserving a log cabin for celebrating the holidays ensures you can spend time with your family in a comfortable space. Everything else: the beautiful mountain views, relaxing amenities, and fun local attractions are just the gravy on top (pardon the Thanksgiving pun.)
5. You Can Create a New Thanksgiving Tradition
Our fondest holiday memories come from family traditions – so why not create cherished memories in a place that's truly special. There's a first time for every tradition, so you can start celebrating Thanksgiving in Gatlinburg for years to come!
Final Thoughts
What are your favorite things about Thanksgiving in Gatlinburg? We'd love to hear your thoughts and stories in our comments section!
Also, if you need any help planning your getaway to Gatlinburg, don't hesitate to call our office at (865) 436-5031 to speak with one of our helpful reservation specialists!
Book My Thanksgiving Cabin Today!
Written by Hayden Brown