Looking for affordable attractions and activities in Gatlinburg?
Whether you're trying to stick to a budget or just trying to get the most for your vacation dollars, it can be hard to know where to begin. After all, there are dozens of things to do in the Tennessee mountains and attractions like the Great Smoky Mountains National Park offer lots of natural wonders for free.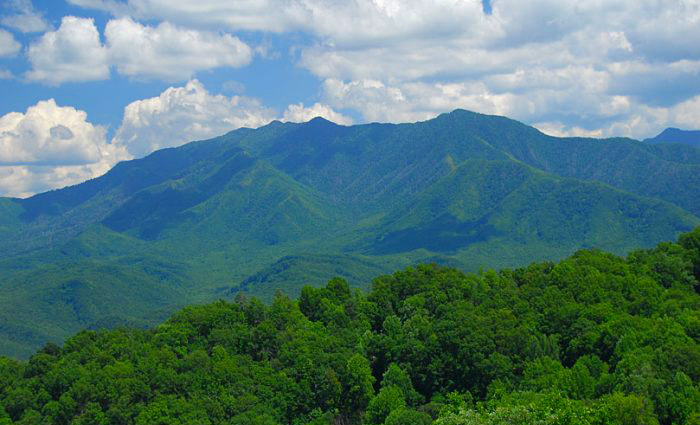 Though there are lots of free activities in the Smokies, we want to reveal 5 cheap things to do in Gatlinburg, TN for your next vacation on a budget!
1. Get an Old Time Portrait in Gatlinburg
On a stroll through Downtown Gatlinburg, you may notice several storefronts filled with pictures from another era. As it turns out, this is one of the most memorable and affordable things you can do on a Gatlinburg vacation.
While getting your picture while you're dressed up like a bandit or an old-west damsel may seem a little hokey, a Gatlinburg vacation is the perfect time to try something new!
Since an old time photo in Gatlinburg costs around $5-$10 for an 8x 10 portrait, this is definitely an affordable activity. Furthermore, it's even cheaper per person if you book a photo session with a family or group.
Inside, you can pick a costume and work with your photographer to get the best shots. You'll also get props like pistols, whiskey bottles, and money bags, so you can look just like Bonnie and Clyde!
Not only is it fun to dress up like desperados or Smoky Mountain pioneers, but you'll also get a great souvenir from your stay in Gatlinburg!
2. Enjoy Donuts and Coffee at the Donut Friar
This local donut shop in The Village has been making melt-in-your-mouth doughnuts for over 40 years.
Each doughnut is made from scratch and only fresh donuts are served daily. Best of all, a delicious treat from the Donut Friar is between $0.95 and $2.50, an incredible price considering how awesome these donuts are.
Over the years, the Donut Friar has earned a legendary status for making delicious donuts the old-fashioned way. Be sure to grab a tasty treat here on your next trip to Gatlinburg to experience baked-good perfection.
3. Go Rock Climbing at NOC Gatlinburg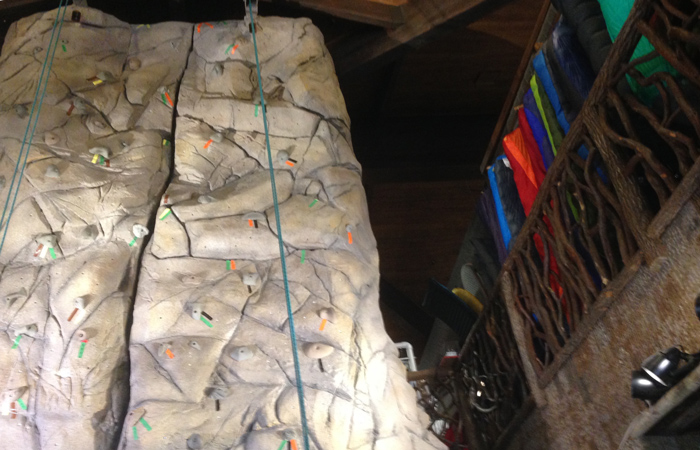 Most adventure outfitters in Gatlinburg can be a bit expensive, but the NOC Gatlinburg offers a fun experience for a great price!
Located at traffic light #10 in Downtown Gatlinburg, The Nantahala Outdoor Center offers tons of hiking gear and a 25' climbing wall.
If you'd like to experience top-rope, indoor rock climbing, it'll only cost you $5 dollars per climb. The climbing wall has several routes to offer a challenge to different experience levels. A climbing instructor will show you the ropes and will be present to ensure your safety as you climb.
4. Experience Treasure Quest Mini Golf
Located right on the main strip in Gatlinburg, you'll find this fun indoor mini-golf course with an Indiana Jones theme. At a cost of only:
$9 For Adults
$7 For Kids older than 5
Treasure Quest Mini Golf is one of the most affordable attractions on the parkway. Better yet, it won't disappoint. Kids love the adventurous atmosphere and adults enjoy the comfort of an indoor course.
5. Explore the Mysterious Mansion in Gatlinburg
A short stroll through town, you may notice a creepy, Mysterious Mansion tucked away from the main drag in Gatlinburg.
As it turns out, this spooky building is actually a year-round haunted attraction with ghoulish surprises lurking within its walls.
All in all, this fun haunted house only costs:
$13 for Adults
$9 for Kids
There's no telling what you'll find in this maze of an attraction that's chock-full of spooky fun. Better yet, you'll have a screaming good time for a great price!
Final Thoughts
We hope these cheap attractions in Gatlinburg give you the best value for your vacation! But are you looking for more ways to save money on your trip to Gatlinburg?
One of the best ways to save on your entertainment costs is actually to book a log cabin. Here's why.
Because our cabins in Gatlinburg come complete with hot tubs, game rooms, and theater rooms, you can enjoy plenty of fun while relaxing at your private rental. By getting a great deal on lodging, you won't have to spend money at expensive attractions.
Best of all, Cabins USA Gatlinburg offers its cabin rentals with a special 15% discount to make your vacation even more affordable!
Written by Hayden Brown