The National Park Service turns 100 years old on August 25, 2016!
To mark a century of serving America's national parks, including the Great Smoky Mountains National Park, the National Park service is hosting dozens of special events across the nation.
The Great Smoky Mountains National Park is also sponsoring special events and activities to inspire more people to explore their national park.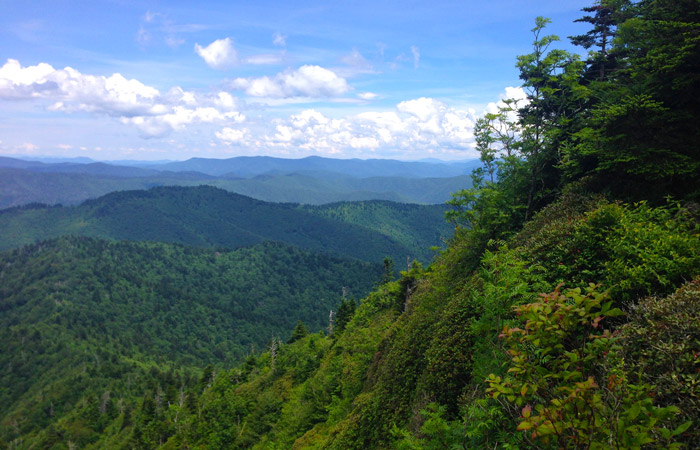 What is the National Park Service Centennial?
On August 25, 1916 the National Park Service Organic Act was passed by Congress to establish an organization to maintain and protect America's national treasures.
Since then, the park service has done America the incredible service of protecting national parks, battlefields, historic sites, and monuments for future generations.
At the time of its founding, the park service was responsible for managing only 35 national parks and landmarks. But since the General Authorities Act of 1970, the service has grown to managing and protecting over 84 million acres in the United States and its territories. For such a colossal task, the park service deserves some credit for a job well done.
The Park Service Centennial is an opportunity to thank the park service and explore national parks like the Smokies. After all, our national parks are something that belongs to all of us.
As Franklin Delano Roosevelt said in his 1940 address at Newfound Gap: "We have come together to dedicate these mountains, streams and forests, to the service of the millions of American People."
How are the Smokies Celebrating the Centennial?
In honor of 100 years of service to America's national parks, the Great Smoky Mountains National Park launched the Smokies Hike 100 Centennial Challenge!
This challenge aims to inspire hikers to discover their national park by hiking 100 miles of maintained trails in the park between January 1, 2016 and December 6, 2016.
To participate, simply print off an official Hiking Trial Mileage Log and start planning some hikes in the mountains! This challenge is open to anyone and does not require any registration. If you have any questions, be sure to check out their FAQ page.
After you've hiked 10 miles, 25 miles, 40 miles, or 50 miles, you can stop by Sugarlands Visitor Center to get a special pin for each goal you complete. After getting your miles in, participants are invited to a park celebration hosted by Park Superintendent Cassius Cash on December 8, 2016 to receive a commemorative Smokies Hike 100 challenge pin.
Group Hikes With Park Superintendent Cassius Cash
If you don't have time to hike a 100 miles in the Great Smoky Mountains, you can also join in on shorter group hikes with Cassius Cash, the Superintendent of the Great Smoky Mountains National Park!
Check out the schedule below to enjoy a fun hike with Superintendent Cash!
Saturday August 20th, 2016 - Hiking the Gatlinburg Trail with Superintendent Cash. The hiking group will meet at 9 AM at Sugarlands Visitor Center.
Saturday October 1, 2016 – This trail has yet to be determined, but this backcountry hike will be limited to 20 hikers.
Saturday Dec. 3rd, 2016 - Hiking the Oconaluftee River Trail with Superintendent Cash, meets at the Oconaluftee Visitor Center near Cherokee, NC.
If you have any questions about the Smokies Centennial Challenge or the other guided hikes, feel free to contact the park at this email address: gsmnp_hike_100@nps.gov. Happy trails!
Written by Hayden Brown