For a small mountain town, you might be surprised to find high caliber entertainment in the heart of the Smokies, but you can do exactly that when you visit one of Gatlinburg's theater or dinner shows.
From illusionists to unique, vaudeville-style comedy, here are 3 must-see shows you'll find in Gatlinburg, TN!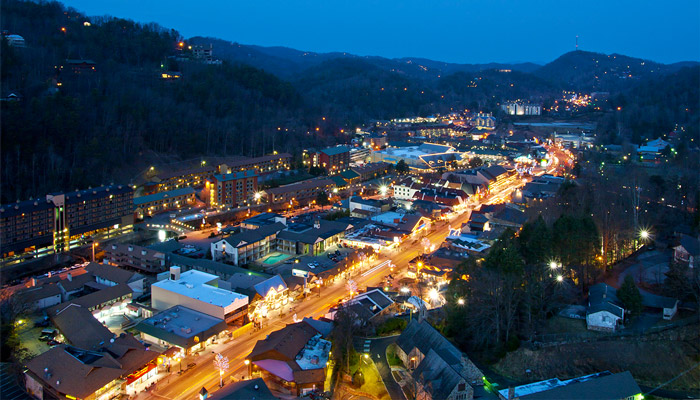 1. Sweet Fanny Adams Theater
This unique theater has a format that really stands out from other shows in the Smokies. Audiences simply love Sweet Fanny Adams Theater's brand of classic, vaudeville-style humor.
As the longest running show in the Smokies, this theater's unique musical comedies are bound to have you doubled over with laughter. Better yet, this theater produces two new shows every season, so you can always expect to see fresh and innovative performances.
As of 2016, Sweet Fanny Adams is celebrating its 40th season and has been recognized by the Tennessee State Senate as a national treasure.
The current shows you can see at Sweet Fanny Adams are:
Frolic - Something Amusing This Way Comes
Perfect Nonsense
2. The Iris Theater
The Gatlinburg Space Needle is a popular landmark well-known for having some of the best views of the Smoky Mountains. But did you know the Space Needle was home to excellent shows?
The Iris Theater in the Space Needle brings in the best hypnotists, magicians, mind-readers, mentalists, and performers right to the heart of Downtown Gatlinburg. With an ever-changing lineup, you can always catch surprising, hilarious entertainment at this theater in the Smokies.
This smaller theater creates an intimate setting where the audience and the performer truly get to interact. Audience participation with the hypnotists and mind readers ensures that every show is unique, so you can't be sure what you'll see next!
Currently, the Iris Theater is showing "Impossibilities: An Evening of Magic, Mindreading, and Mayhem," with performers Chris Collins and Erik Dobell who've performed in Vegas and around the world. Stop by for a hilarious evening of stunning tricks, mind-reading, and fun!
3. Smoky Mountain Tunes & Tales
What's better than a great show in Gatlinburg? A great show that you can enjoy for free! Every year, the streets of Gatlinburg come alive with storytelling, dancing, music, and colorful characters from Smoky Mountains Tunes & Tales!
This fun street performance began as a way to share Smoky Mountain culture with visitors from around the country, but it has grown into a fun event to look forward to year after year. Performers in 19th century period garb bring great stories, music, and dancing so they can share a bit of local culture.
Smoky Mountain Tunes and Tales typically runs during the summer and the winter holiday season. This unique show earns rave reviews and visitors from around the country love seeing the Tunes & Tales merrymakers around town.
Final Thoughts
While you can always catch great live entertainment in Gatlinburg, nearby Pigeon Forge is home to lots of shows and dinner theaters. Be sure to check out shows like:
The Wonders of Magic With Terry Evanswood
The Dixie Stampede Dinner Show
The Great Smoky Mountain Murder Mystery Dinner Show
Country Tonite Theater
Hatfield & McCoy Dinner Show
The Comedy Barn
The Smoky Mountain Opry
Dolly Parton's Smoky Mountain Adventures Dinner Show
And More!
Gatlinburg is also home to several live music venues like the stage at the Sugarlands Distilling company. This local distillery brings in great bluegrass, country, rock, folk, and blues artists from across the nation, so you can count on seeing a great performance night after night.
We'd love to know, have you been to any of these shows? What did you think? We'd love to hear your thoughts in our comments section!
Written by Hayden Brown