Located in the heart of Downtown Gatlinburg, the Gatlinburg Space Needle is an iconic observation tower that gives visitors a 360° view of the town and the surrounding mountains. First built in 1970, this popular attraction has let millions of people enjoy a bird's eye view of the Smokies.
At a height of 407', the Space Needle in Gatlinburg is definitely a place to see incredible, panoramic views, but it's also close to some great local attractions like the Ole Smoky Moonshine Holler, The Hollywood Star Cars Museum, and the Ripley's Believe it or Not Odditorium. Additionally, this popular Gatlinburg attraction is home to the Irish Theater, an arcade, and a live escape game.
Since the Gatlinburg Space Needle boasts such an excellent location, it's no wonder that some visitors are searching for cabins near the Space Needle in Gatlinburg.
To help you find the right cabin for your vacation, we've made this guide that has the best places to find cabins near the Gatlinburg Space Needle!
Where To Find Cabins Near The Gatlinburg Space Needle
In most cases, it's difficult to find cabins that are within walking distance of Downtown Gatlinburg, but there are several resort areas that are located only minutes away from this popular attraction.
Ideally, if you'd like to stay close to the space needle, it's best to reserve a cabin on the west side of Gatlinburg near the Sugarlands entrance to the Great Smoky Mountains National Park. These cabins are closer to the Space Needle's side of town and you'll encounter less traffic when you enter town via Ski Mountain road.
Distance From Space Needle: 2 Miles
Special Features: Near Ober Ski Mountain, Mountain Views, Pool Access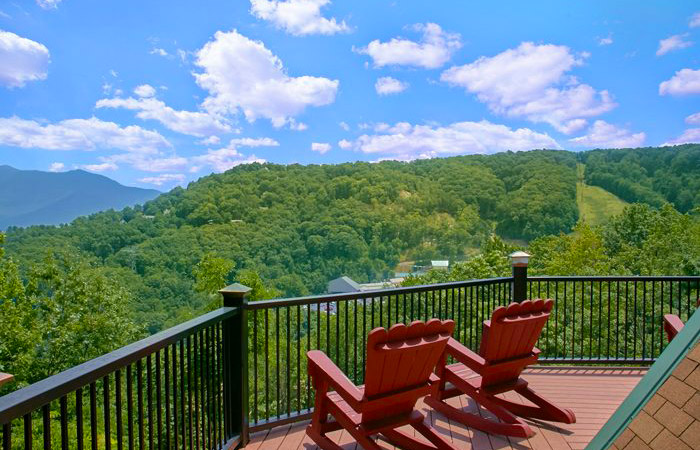 As one of the most popular resort areas in Gatlinburg, Chalet Village is a great place for visitors hoping stay in cabins near downtown attractions like the Gatlinburg Space Needle.
Not only does this resort area offer dozens of cabins that are only a couple miles from downtown, but it also provides guests with resort swimming pool access during the summertime. As an added perk, cabins in this resort area are close to Ober Gatlinburg and the Great Smoky Mountains National Park.
Distance From Space Needle: 2.5 Miles
Special Features: Mountain Views, Close To The National Park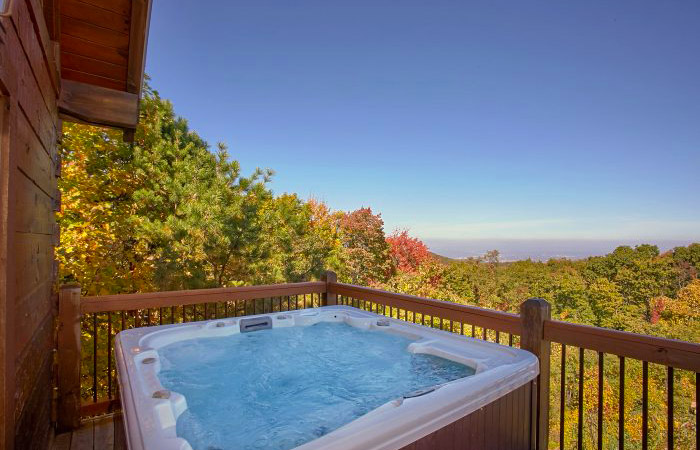 Located just up the mountain from Chalet Village, our cabins in the Smoky Mountain Village area offer spectacular views and a great location that's only minutes away from the Space Needle in Downtown Gatlinburg. While these resort cabin rentals are a bit further from town, it doesn't hurt that they offer beautiful mountain views that are just as lovely as the view from atop the Space Needle Observation Deck!
Distance From Space Needle: 5 Miles
Special Features: Located Between Pigeon Forge and Gatlinburg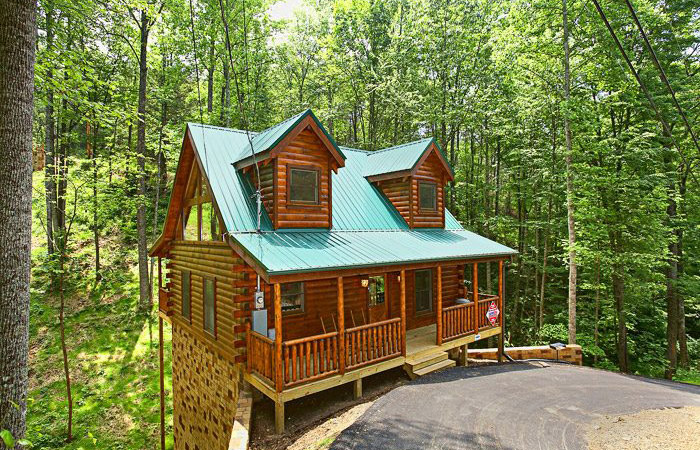 Cabins in Sky Harbor Resort area are located just off "the Spur" road that connects Pigeon Forge and Gatlinburg. As a result, rentals in this Smoky Mountain resort provide quick access to both Downtown Gatlinburg and the Pigeon Forge Parkway. While these rentals aren't especially close to the Space Needle's area of town, they do provide several ways to quickly access this iconic Gatlinburg attraction.
From this area of Gatlinburg, it's probably best to take the Gatlinburg Bypass to enter Gatlinburg on the west side of town to reach the Space Needle. Alternatively, you can catch the Gatlinburg Trolley that runs from the Visitors Center on the Spur Road into Downtown Gatlinburg. Trolley fare is much cheaper than paying for parking in Gatlinburg, so this is a budget-friendly option.
Map of Cabin Resorts
Need More Help Finding a Gatlinburg cabin in a particular part of town? Feel free to contact our reservations office at (865) 436-5031, we'll help you find the perfect cabin for your needs.
Find Cabins Close To The Space Needle!
Written by Hayden Brown