Looking for new places to eat in Gatlinburg during your Smoky Mountain vacation?
To help you experience the newest places to grab a bite in Gatlinburg, we made this list of the 4 newest restaurants in Gatlinburg to try on your next getaway in Gatlinburg!
From delicious southern cooking to eating barbecue on a mountain top, there's a lot to love about these new additions to the Gatlinburg food scene!
1. Mama's Chicken Kitchen
This new restaurant's name says it all. Mama's Chicken Kitchen is the place in Gatlinburg to get delicious fried chicken and unforgettable country-style sides.
This restaurant that specializes in fried chicken is an offshoot of the popular Mama's Farmhouse restaurant in nearby Pigeon Forge, TN, so you can be sure that it serves quality food that brings visitors back year after year.
Mama's Chicken Kitchen is located on Gatlinburg's East Parkway, so it's the perfect place to grab a meal to go on your way to the Great Smoky Mountains National Park or to pick up dinner for an excellent meal back at your log cabin.
1244 East Parkway
Gatlinburg, TN 37738
2. The LandShark Bar & Grill
As part of the popular Margaritaville Franchise, this beach-themed restaurant inspired by a Jimmy Buffet song and a popular Lager may seem out of place in the rugged mountains of East Tennessee.
In the opinion of this restaurant, being at the beach is more of a mindset than anything else, so relax, grab a brightly colored shirt, and enjoy the tropical atmosphere at the LandShark Bar & Grill located right on the parkway in Gatlinburg, TN!
With delicious favorites like the LandShark Fish & Chips and the Sriracha Crunch Burger, there's a lot to love on this restaurant's menu. Additionally, the bar offers a full selection of beer and wine.
515 Parkway
Gatlinburg, TN 37738
3.The Summit Smokehouse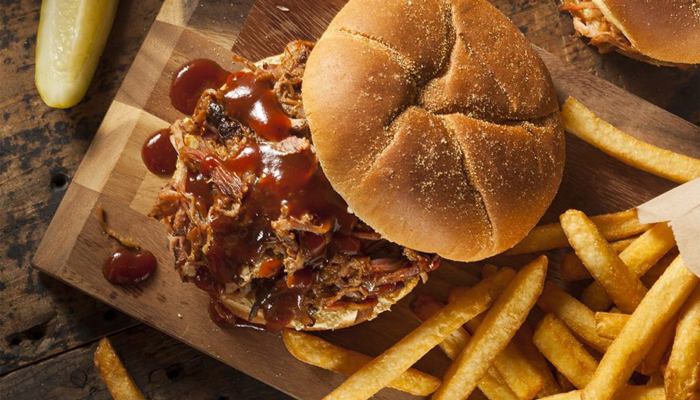 This new barbecue restaurant is a part of the Firefly Village in Gatlinburg's newest attraction: Anakeesta. As of the writing of this post in Aug. 2017, the Anakeesta Development has not yet opened, but it should be fully operational in the near future.
By all accounts, the Summit Smokehouse is bound to be a great place to get a bite to eat. Not only can you enjoy a delicious southern-style barbecue meal, but visitors will also love this restaurant's scenic mountain top location. With hearty portions of smoked brisket and pork, this smokehouse is just the place to get a satisfying meal.
Since this restaurant is located on Anakeesta Mountain, you'll have to take the Anakeesta "Chondola" ride located right on the parkway in Downtown Gatlinburg.
576 Parkway
Gatlinburg, TN 37738
4. Pearl's Pie in the Sky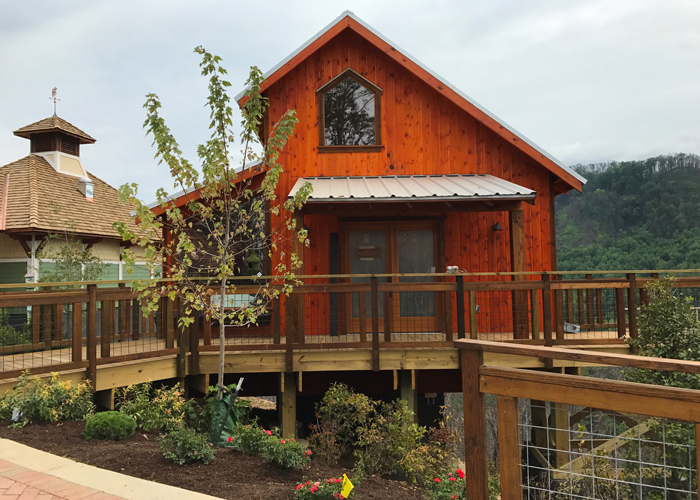 If you're in the mood for an unforgettable slice of homemade pie or a scoop of hand-dipped Bluebell Ice Cream, stop by Pearl's Pie in the Sky in Anakeesta's Firefly Village.
This nostalgic, 50s themed sweet shop is the perfect place to enjoy an ice cream cone on a warm summer day or savor a slice of their famous pies while you explore Anakeesta mountain.
To reach this new restaurant in Gatlinburg, you'll have to ride the Anakeesta "Chondola" ride from Downtown Gatlinburg to the top of Anakeesta mountain.
576 Parkway
Gatlinburg, TN 37738
Map of New Restaurants in Gatlinburg
Final Thoughts
Have you been to any of these new restaurants in Gatlinburg? We'd love to know, which was your favorite and why? Feel free to share your thoughts in our comments section below!
Written by Hayden Brown