Of all the places you can visit in the Smoky Mountains, Downtown Gatlinburg is home to some of the best attractions, shops, and restaurants in the Smokies.
With a quaint small-town feel, natural beauty, a great location just outside of the national park, and a pedestrian-friendly main drag, there's a lot to love about this charming tourist town!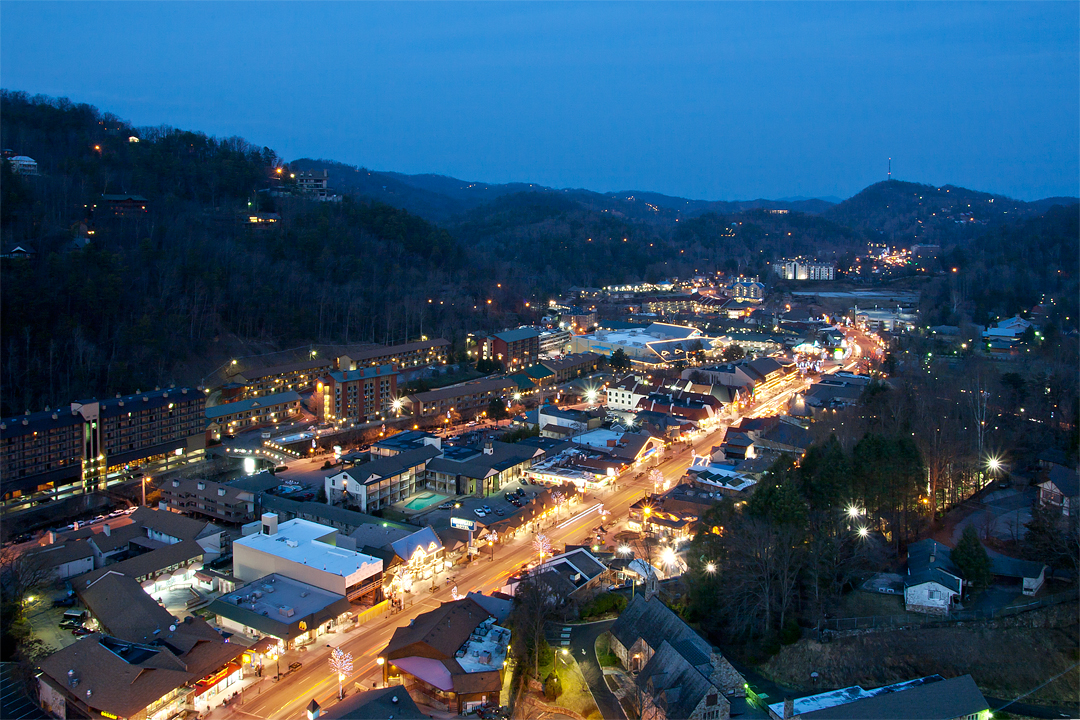 But with so many cool things to do on Gatlinburg's Parkway, how can you decide what to do?
To get the most out of your visit, we made this guide with the 10 best things to do in Downtown Gatlinburg, TN!
The Best of Downtown Gatlinburg
1. See Beautiful Sea Life at Ripley's Aquarium of the Smokies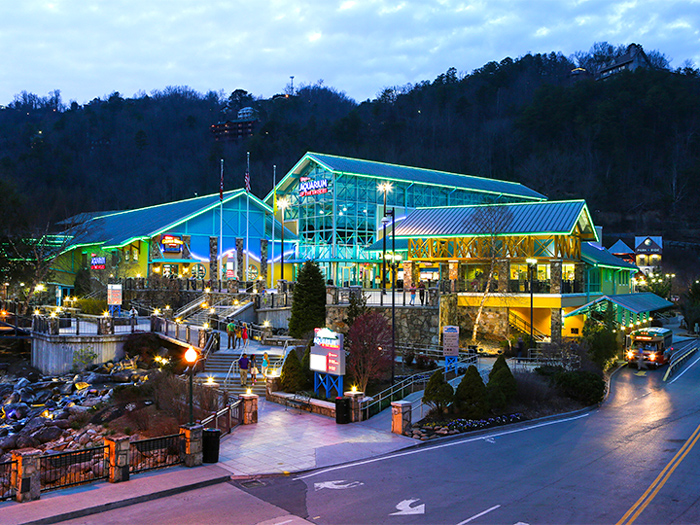 On any visit to Downtown Gatlinburg, it's hard to miss the Ripley's Aquarium of the Smokies that's just off of the main drag 88 River Rd in Gatlinburg, TN!
This impressive building is home to lots of amazing sea life and interactive exhibits that are perfect for all ages. From the incredible 340-ft underwater tunnel Shark Lagoon to the large Penguin Playhouse, this aquarium in Gatlinburg does not disappoint.
With an amazing collection of aquatic life and informative displays, a visit to Ripley's Aquarium of the Smokies is a great way to get some educational enrichment during your trip!
2. Visit The Village Shops
Located in the heart of Downtown Gatlinburg, you'll find this charming, old-world European collection of shops.
Complete with brick streets, tiny alleys, and cute shops, this unique destination is worth seeing if you're in Gatlinburg.
Some of our favorite shops in the Village are:
The Spice & Tea Exchange
The Cheese Cupboard
The Hayloft
The Honey Pot
The Lamplight Gallery
The Dayhiker is an excellent hiking shop in the Village shops. This local store is a great place to get advice about hiking trails in the national park and to pick up some gear before your next adventure!
3. Grab A Bite at The Pancake Pantry
Located right next to the Village Shops, the Pancake Pantry is arguably one of the most famous restaurants in Gatlinburg having served distinguished diners like Dolly Parton and Tennessee State Senators.
With some of the best pancakes in Gatlinburg and some seriously delicious old-world inspired recipes, the Pancake Pantry is a must visit restaurant in Downtown Gatlinburg.
In fact, it's not uncommon to see lines out the door at this beloved Gatlinburg pancake house.
This restaurant first opened in 1960 and in many ways, not too much has changed. From the décor to the excellent service to the waiters' spiffy outfits, dining at the Pancake Pantry feels decidedly classic and old-fashioned.
In fact, The Pancake Pantry is so old-fashioned that it does not accept credit cards, so you'll need to bring cash or use the ATM in the restaurant.
Better yet, this unique restaurant makes most things from scratch, so you can be sure you're getting a true one-of-a-kind experience.
Here are some of our favorite meals to enjoy at The Pancake Pantry
The Red Raspberry Crepes
Austrian Apple-Walnut Crepes
The Swiss Chocolate Chip Pancakes
The Continental Sandwich
The British Dipper
The Viennaburger
4. See Views From the Gatlinburg Space Needle
In the heart of Downtown Gatlinburg at 115 Historic Nature Trail, the 407' tall observation tower is a perfect place to enjoy views of the Smoky Mountains and Gatlinburg.
This observation tower offers a 360° view that's beautiful during the day or night.
Inside the building at the base of the Space Needle, there are several other attractions including an arcade, a laser tag game, and the Iris Theater, a great place to see magic and illusion shows.
5. Ride The Anakeesta Chondola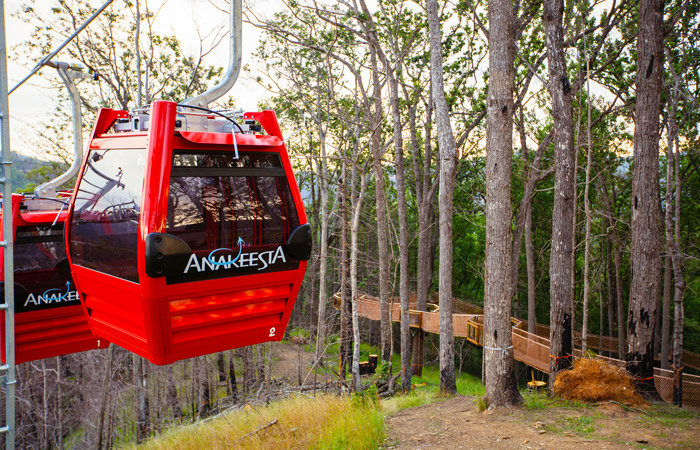 One of the newest things to do in Downtown Gatlinburg is the chondola ride to Anakeesta, an outdoor adventure attraction located on a mountaintop perched above the main parkway.
To reach Anakeesta, you can purchase a ticket to ride the Chondola, an enclosed gondola-chairlift ride that offers beautiful views of the forest and the Smoky Mountains as you make your way to Anakeesta.
Once you arrive, you can explore the charming Firefly Village, a collection of shops and restaurants located near the summit. From here, you can enjoy mountain views, explore the tree-canopy walk, go gem mining, ride a mountain coaster, or check out Anakeesta's amazing, dual-racing zipline.
6. Sample Wine at Sugarland Cellars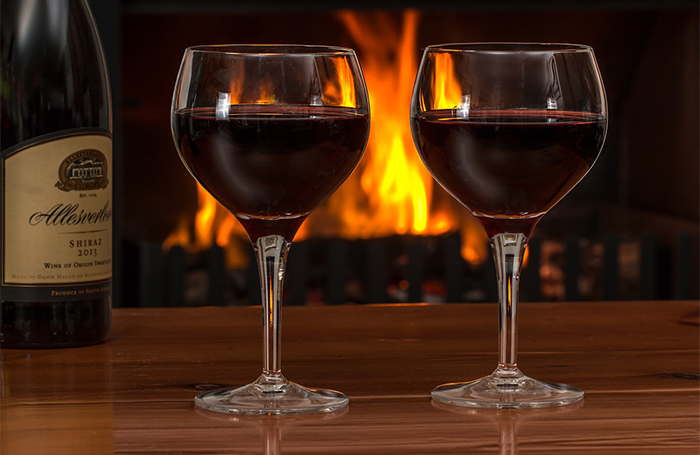 To try some locally made wine, check out Sugarland Cellars right on the west-end of Downtown Gatlinburg!
You can enjoy a complimentary tour and wine tasting 7-days a week to try some of their vintages like:
Century Red Pinot
Hellbender Red
Wiley Oakley Blueberry Wine
Blackbeary Peach Wine
Sugarland Cellars is just one stop on the Rocky Top Wine Trail, a collection of wineries you can visit throughout Pigeon Forge and Gatlinburg.
If wine is not your beverage of choice, Downtown Gatlinburg is also home to several moonshine distilleries where you can sample different moonshine flavors for only $5. Ole Smoky Moonshine Holler is the most visited distillery in the country and it has a great outdoor patio with live music, the perfect place for relaxing on a nice day in Gatlinburg. For beer drinkers, the Smoky Mountain Brewery is a great place to sample some local East Tennessee brews.
7. Experience Donut Perfection at The Donut Friar
Another one of the best things to do in Downtown Gatlinburg is to stop by the Donut Friar for an unbelievably good, out of this world, melt-in-your-mouth, freshly made donut.
Tucked away in the Village Shops in Gatlinburg, this local institution has made the best donuts in the Smoky Mountains since it first opened its doors in 1969.
No kidding, these incredible donuts earn rave reviews from visitors from across the country.
Better yet, the donuts from this tiny shop are all between $0.99 and $1.19, so it's hard to beat something this cheap that tastes so good. Better yet, this quaint little shop is also home to some of the best coffee in Gatlinburg.
If donuts aren't your dessert of choice, they also have bear claws and cinnamon bread that sells out most days. Like the Pancake Pantry, this establishment only accepts cash.
8. Explore a Spooky Haunted House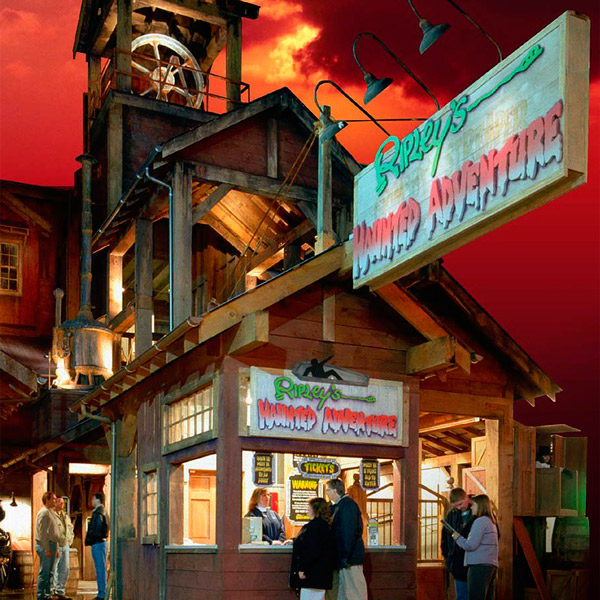 Downtown Gatlinburg is home to two year-round haunted attractions: Ripley's Haunted Adventure and The Mysterious Mansion.
Both of these attractions are a great place to find a spooky good time! After all, there aren't many places where you can enjoy a haunted house any time of year, so it's well worth checking out these adrenaline-pumping attractions.
If you'd like to look for some real ghouls and ghosts during your visit to Gatlinburg, there are Downtown Walking Ghost Tours that take you to visit the most haunted places in town.
9. Visit the Historic Ogle Cabin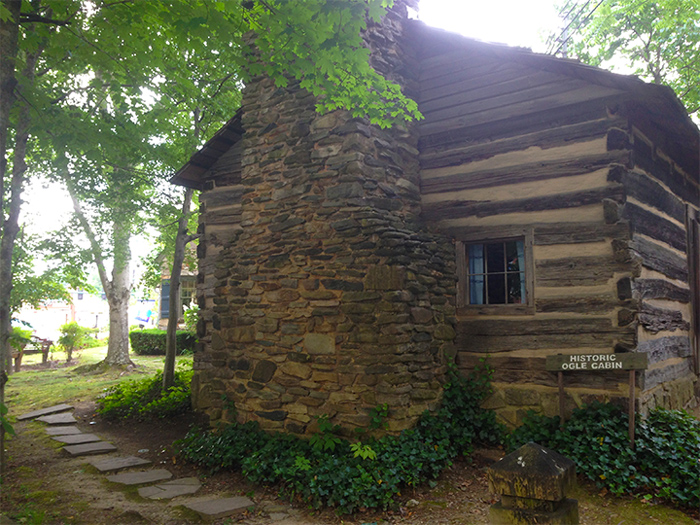 At the Gatlinburg Welcome Center on the east side of Downtown, you'll find a small, rustic cabin that dates from Gatlinburg's earliest days.
This is the Ogle Cabin that dates from 1807 and it belonged to the first permanent European settlers in this part of the Smoky Mountains.
This historic site is free to explore and it offers the chance to imagine what it was like to live in these beautiful mountains before the advent of modern conveniences and technology. It may seem odd that a historic old cabin is located just off the Gatlinburg Parkway. This cabin has been moved several times to make way for new development and to preserve it for future generations to enjoy.
You'll find this historic structure at 520 Parkway near the McMahon parking garage.
For some more local culture, you can tour free art exhibits at Arrowmont School of Arts and Crafts that's only a short walk away.
10. Have a Blast at Gatlin's Fun Center
Gatlin's Fun center is a great place to find tons of fun things to do in Downtown Gatlinburg. At this attraction, you can enjoy:
2 Outdoor Mini-golf Courses
An Indoor Blacklight Mini Golf
Escape Games
Bumper Cars
Laser Maze
Ropes Course
And More!
This conveniently located attraction even bundled ticket specials that let you do multiple activities for a lower price!
Map of Best Downtown Activities
Final Thoughts
It might be hard to believe, but this list is hardly scratching the surface of all the fun things you can do in Downtown Gatlinburg!
Just by strolling the lovely streets of this mountain town, you'll find plenty of fun things to do and see!
Here are just a few of the other things you can try during your visit:
Taking Old Timey Photographs – Dress up like a desperado or a saloon gal in this fun, old-west photo studios.
Riding the Gatlinburg Mountain Coaster – Check out this unique rollercoaster ride that's built into the side of a mountain.
Shopping at Gatlinburg NOC – Find excellent hiking gear at this massive outdoors store.
Hiking the Gatlinburg Trail – This beginner-friendly hiking trail begins at the edge of Gatlinburg and leads to the Sugarlands Visitor Center. A perfect trail for an afternoon hike or jog.
Want to stay close to Downtown Gatlinburg? Check out our excellent selection of cabin rentals in Gatlinburg that keep you close to the best things to see and do in the Smoky Mountains!
Written by Hayden Brown