The beautiful Smoky Mountains of Tennessee are world-famous for their beautiful views, impressive forests, lovely waterfalls, amazing wildlife, and historic sights.
If you live in Chicago, IL and you want to explore some of the most gorgeous mountains in all of Appalachia, check out our guide on how to get to the Smoky Mountains from Chicago!
If you're ready to explore beautiful destinations like Cades Cove, Newfound Gap, and Mt. LeConte in the Smokies, then start planning your trip to Gatlinburg and Pigeon Forge, TN today!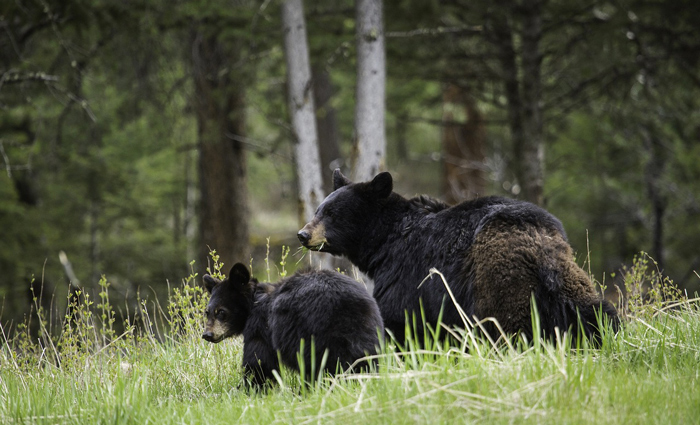 How Far is Chicago from the Smoky Mountains By Car?
Chicago is 587.3 miles away from the Smoky Mountains by car. This is about 9 hours and 17 minutes of driving non-stop.
However, with stops and traffic, the whole drive can take up to 11 hours.
The shortest route from Chicago to Gatlinburg is to take I-65 Louisville. A good way to break up this drive is to stop for the night at a hotel along I-75 past Lexington, KY.
If traffic or construction along I-65 is particularly bad, you might want to consider by going through Cincinnati, though this route adds about 1 hour of driving time.
Map With Driving Directions
Top Sights To See on your Way
If you want to enjoy a Smoky Mountains road trip on your drive from Chicago, be sure to check out some of the top sights along the way!
Distillery Tours – On this drive, you'll pass through the heart of Kentucky Bourbon Country where several major distilleries are based. You can tour these facilities and learn about how world-famous Kentucky Bourbon is made!
Louisville - Louisville, KY is a beautiful city on the Ohio River with several notable sights including the Mohamed Ali Museum, The Louisville Sluggers Museum, and the Churchill Downs Race Tracks.
Knoxville – This is the last large city you'll pass through on your way to Pigeon Forge and Gatlinburg. It's only 1 hour away from the Great Smoky Mountains National Park. Be sure to check out the upscale restaurants in Market Square or enjoy a stroll along Gay Street.
If you're looking for some unique food to try along the way, Skyline Chili is a fast casual restaurant chain that's only based in the Ohio River valley. They serve a unique Greek-style chili on spaghetti noodles and heaping portions of cheddar cheese you don't want to miss!
How To Get To the Smokies By Flying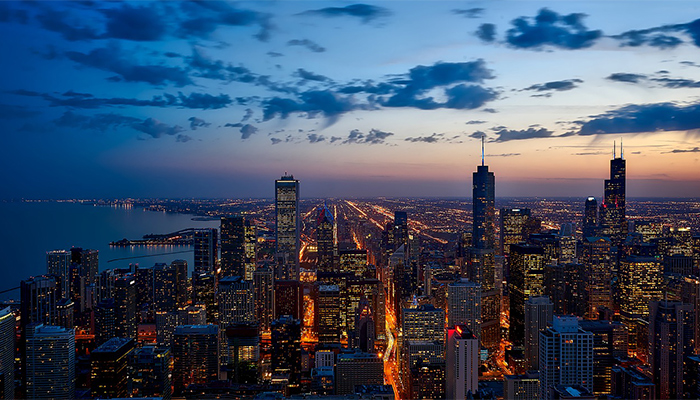 Ordinarily, flying is a more expensive way to make it to the Smoky Mountains, but if you're coming from Chicago, you might want to consider it for several reasons.
First, 10 hours of driving takes a lot of energy and time you might rather want to use for enjoying your visit to the Great Smoky Mountains National Park.
Second, you might be able to find a direct flight from Chicago to Tyson McGee Airport near Knoxville. As a result, flying can be a cheaper, time-efficient way to get from Chicago to the Smokies.
Luckily, United Airline's largest hub is based in O'Hare and this airline also services Knoxville's airport.
Once you arrive at Tyson McGee, we recommend that you rent a car to drive the remaining 1 hour to the Smoky Mountains. Currently, there is no shuttle service that connects to Gatlinburg. Additionally, the best way to get around the Smoky Mountains is by car since public transportation is lacking in this part of the country.
Final Thoughts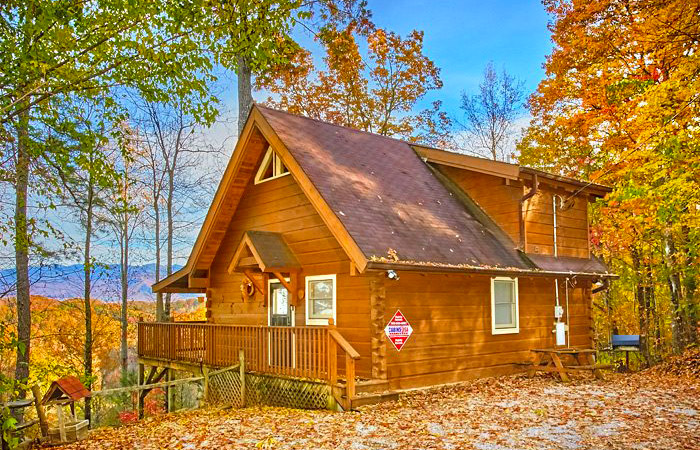 To get the most out of your vacation in the Smoky Mountains, be sure to check out our excellent selection of Gatlinburg cabin rentals close to the Smokies that come with hot tubs, game rooms, and decks with stunning mountain views!
For help planning your getaway to Gatlinburg, feel free to contact our helpful reservations office at (865) 436-5031 today!
Written by Mark Frazier