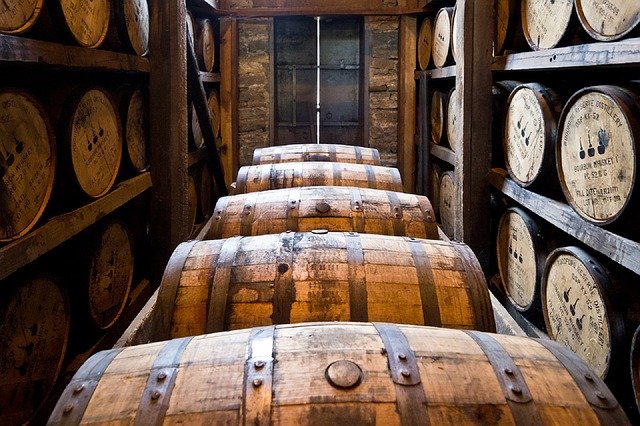 Part of the magic of visiting the Smokies is the sheer number of things to do that's fun for the whole family. However, what about those things for adults only? For your next Smoky Mountain vacation experience, consider checking out the top 4 whiskey and moonshine tours and tastings in Gatlinburg.
It's not a secret that whiskey is a dominating force in Gatlinburg. With that in mind, not many people know it's also one of the state's biggest exports. Such greatness doesn't come from just anywhere, which is why you're in for a treat when you take part in the Tennessee whiskey tour in Gatlinburg.
Exploring the Tennessee Whiskey Tour
Just like with different drinks, each distillery provides it's own unique approach when it comes to your tour experience. That's why we provided a breakdown of the top 4 whiskey and moonshine tours and tastings in Gatlinburg.
Ole Smoky Moonshine Distillery at the Holler
By far, this distillery is the most visited distillery in all of America. When you travel to Gatlinburg, you have a chance to explore their flagship location and their signature flavors of moonshine. As a bonus, you can expect to come across a few flavors you won't find anywhere else.
If you want to participate in the tastings, it's only a mere $5 to do so. With flavors like strawberry, lemon drop, apple pie, and a lot more, why wouldn't you? In addition to the tastings, you'll also score a sweet $5 coupon towards any purchase made at the distillery.
For an experience that combines amazing flavor, great music, and a wide selection to take home with you, this is one distillery you won't want to miss when you come into town.
Ole Smoky Whiskey Distillery at the Barrelhouse
For those committed to their love of whiskey, there's the whiskey distillery at the Barrelhouse. Along with the previously mentioned moonshine, this company also makes traditional whiskey.
While you can tour the facility for free, we'd recommend paying the $5 to enjoy samples of delicious flavors from Mango Habanero to Root Beer. Be sure to buy a bottle once you find the flavor you don't want to go without.
Doc Collier Moonshine
William "Doc" Collier is a legendary Smoky Mountain bootlegger that created a moonshine recipe so popular that it made him a local hero. You can experience those heroics by visiting the Doc Collier distillery where you can sample a range of flavors including peach, blackberry, and a lot more.
In addition to the samples, you will enjoy a fun environment that makes you feel like you stepped back in time to an old country store. This is one location you don't want to miss on your tour.
Sugarlands Distilling Company
No list of this nature could be made without mentioning Sugarlands Distilling Company. They're ranked as the #1 thing to do in Gatlinburg for good reason. In addition to their own original flavors, they also feature flavors developed by the stars of Moonshiners, a hit show on the Discovery Channel.
Whether you just want to tour the facility, sample some moonshine, or listen to live music, the end result is the same. You'll be leaving with incredible memories for your vacation and maybe some moonshine to take home with you.
Book Your Cabin Rental to Start Making Memories
Part of what makes a vacation worth doing is taking part in amazing experiences. By joining the Tennessee whiskey tour in Gatlinburg you're guaranteed to make incredible memories that stay with you. Before you can sign up for those tours, you need an equally awesome place to stay.
Start planning your vacation getaway to the Smoky Mountains by exploring these premium cabin rentals in Gatlinburg. Book your cabin rental today and save 15% on your nightly rate!