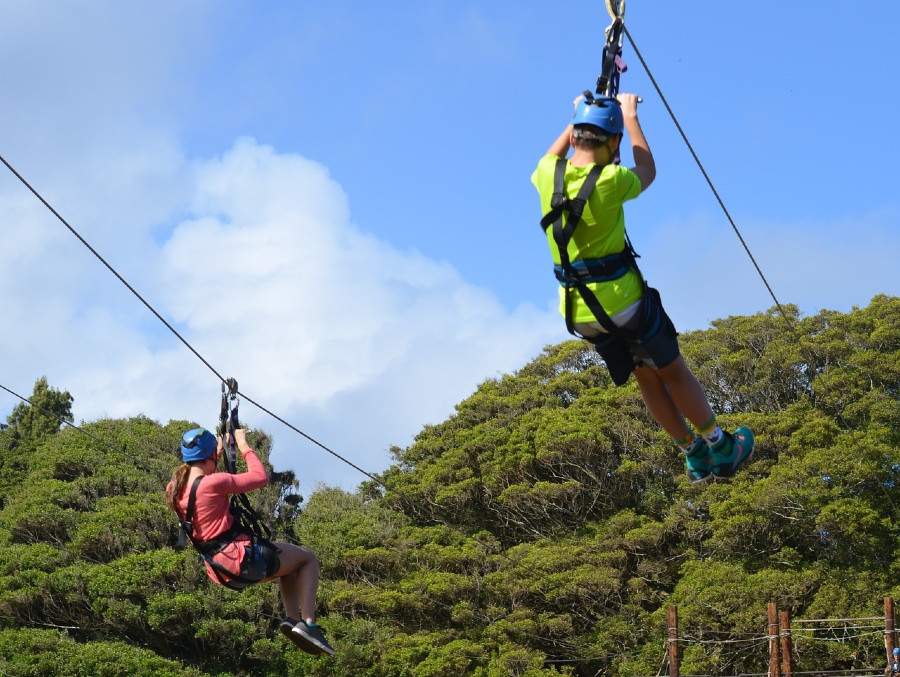 Unfortunately, the end of summer creeps up quickly. Do you hit a theme park? Is there something to do that's only available in the summer? These questions and more are why we're exploring the top 7 fun things to do in Gatlinburg before summer ends for another year.
Try Out These Popular Summer Activities
While vacationing in Gatlinburg, there are several activities to do that appeal to everyone within your group. However, no trip to the Smoky Mountains should happen without trying out these popular Gatlinburg summer activities.
Ride Your Bike in Cades Cove
One of the most family-friendly activities you can do in the Smoky Mountains. Cades Cove boasts historic buildings, churches, wildlife, and more that draw people in year after year.
While you can explore Cades Cove all year, it's even more special in the summer due to park officials closing the 11-mile loop road off from car traffic every Wednesday to Saturday morning until 10 AM. As such, for those precious few hours, you can ride your bike and see some of the local wildlife without vehicles getting in your way or scaring the animals away.
Use the Gatlinburg Trolley
Chances are you've come across this way to get around town during your stay. It's an excellent option for those who don't want to drive all of the time while ensuring you get to see the beautiful sights the Gatlinburg area has to offer.
In the summer, from mid-June to mid-August, you can take advantage of the free ride offered during the hours of 10 AM-10 PM in the specially painted open-air shuttle. This specific trolley follows a different route that boasts 40 stops along the way to ensure a memorable experience.
White Water Rafting
Do you like a real adventure when looking for things to do in Gatlinburg? Then consider going white water rafting to spice things up. This summer-friendly activity is appropriate for all experience levels thanks to the several different regional rivers coursing throughout the area.
Consider Ziplining
In fairness, you can do this activity during other seasons (even winter), but we're willing to bet your excitement level drops once the ice-cold wind hits your face. Instead, get a sweet rush while summer is still here by ziplining with your friends and family. Not only is this activity safe for everyone, but you'll enjoy feeling like you're flying as you get a bird's eye view of the local scenery.
Explore These Top Summer Attractions in Gatlinburg
Activities are nice and fun, but let's face it. You go to the Smoky Mountains for the attractions spread throughout the area. So, what top summer attractions in Gatlinburg should you hit before summer comes to a close? We have a small list for your consideration.
Anakeesta
Vacationers often hail this destination as a magical experience, which isn't surprising when you look at the things you can do while there. Got kids? They'll love playing in the Treehouse Village Playground. Want more exciting ways to zipline? Check out their dueling zipline feature. With the number of things available at Anakeesta during the summer, you're sure to find something that appeals to everyone in your group.
Ober Gatlinburg
Traditionally, Ober Gatlinburg is viewed as a winter attraction thanks to the epic skiing and snowboarding available. However, during the summer months, you can ride the Ski Mountain Coaster, go on water raft rides, play miniature golf, and more.
However, you can still indulge your love for winter by going ice skating even on the hottest day of the year at Ober Gatlinburg.
Great Smoky Mountains National Park
We mentioned this destination before briefly, but this is one you can't afford to miss during the summer months. Summer is the perfect season to see everything in full bloom. More importantly, while hiking the trails, you'll enjoy a better chance of seeing the local wildlife before they start preparing for winter.
Plan Your Stay Before Summer Ends
The key to doing everything you want to do when visiting Gatlinburg, TN before summer is over is to make sure you have a relaxing place to stay so you can pace yourself.
Whether you need a large group cabin or prefer specific amenities like our game room cabins, there's a rental available that fits your needs. Cap off the summer by booking one of our Gatlinburg cabin rentals today to save an additional 15% off your nightly rate!