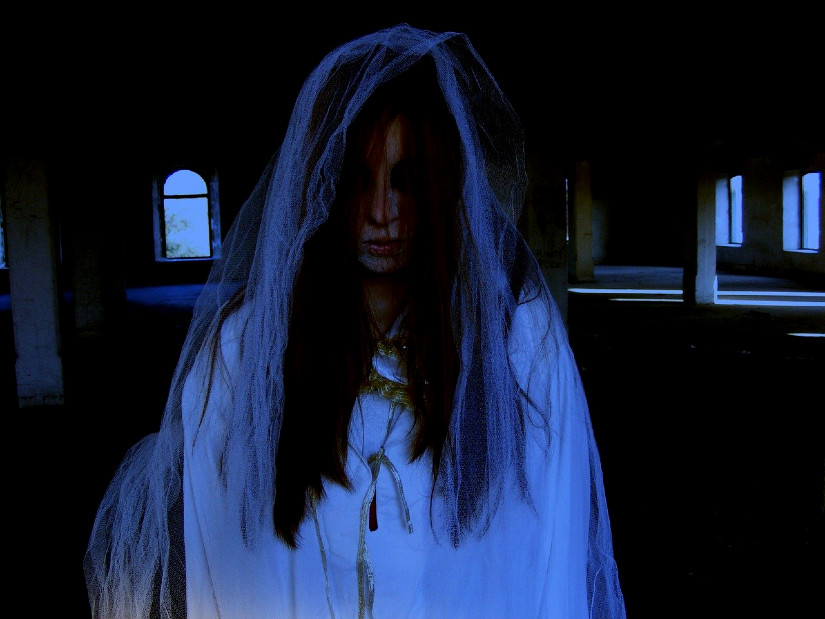 When you think about Gatlinburg and the surrounding Smokies area, it's likely full of ideas about exploring the mountains, checking out popular attractions, and experiencing the changing seasons. While this is fun for the whole family, Gatlinburg's scary side can't be denied. That's why we're going on a tour of the top five haunted attractions in Gatlinburg.
Exploring the Top Five
Some of these attractions are explicitly geared to the Halloween season, while others are available all year long. No matter what scary activities you choose, you're in for a frighteningly fun time.
Ghost and Haunt Tour of Gatlinburg
On this Gatlinburg walking tour, guests have a chance to learn about the spooky history of Gatlinburg that no one else talks about. The tour is a two-hour walking tour done at night, where you'll enjoy actively hunting supernatural spirits.
Tour times begin at either 7 pm or 9 pm, and it's recommended to check-in at least a half-hour before the tour starts. Keep in mind this is a one-mile walk, so a degree of personal physical fitness is necessary to enjoy this attraction. Don't forget to take pictures!
The Witch Tour: Appalachian Mountains Ghost Tour
The Witch Tour is no standard ghost tour. Instead, this tour takes you on a hike into the story behind the Witches of the Appalachian Mountains. While diving into the lore, you'll enjoy going deeper into the woodland forests of Gatlinburg.
This rugged and untamed tour satisfies all who seek a scary time while enjoying nature's beauty. If you join the tour Friday or Saturday evening, you'll enjoy the opportunity to sit around the campfire to take part in the Starlight Campfire Stories.
Ripley's Haunted Adventure
When hiking isn't on the list, but you still want to enjoy a scary time, then it's time to check out Ripley's Haunted Adventure. This popular attraction is available all year long and claims to take haunted houses to the next level. With live actors and excellent effects, that claim may not be too far off the mark.
While you can come to play all year, you can enjoy the annual Fright Nights show every Friday and Saturday night during October. This select show runs from 6 pm to close. Grimsby and Streaper are back, ready to terrify everyone who dares to come inside.
Special Note: Actor interactions are limited to protect everyone's health and safety.
Frightworks
There's being scared, and then there's being scared so bad you'll never forget the experience. Well, the team at FrightWorks Haunted House aims to be like the second one. Hailed as one of the most original, theatrical, and scariest attraction around, this is one haunted attraction you don't want to miss trying.
Featuring detailed sets, quality acting, and excellent special effects, you're in for an incredible show no matter which zone you choose to explore. There are five zones available, which are as follows:
Nightmares
Hauntings
Dungeon
Asylum
Slaughter
Not just a destination for Halloween, this attraction also features special events before Christmas and Valentine's Day, so there's a scare for every occasion.
Mysterious Mansion
This family-owned and operated attraction is open all year, and its family has been scaring visitors for over 40 years. With an early 1900's style house and recent renovations and additions, it's not surprising they've claimed the title of "Gatlinburg's Oldest and Scariest Haunted House!"
While located off the beaten path on the street of River Road, you'll still be close to the main street, ensuring you can explore the rest of Gatlinburg after getting the hiccups scared out of you. After all, to paraphrase the family, they want to hear you SCREAM!
You can enjoy special Halloween presentations every Friday, Saturday, and Sunday from dusk to midnight, while regular shows are Monday through Thursday from 2 pm-10 pm.
Maximize Your Haunted Vacation
When not getting the life scared out of you, you'll want to retire to the comfort and security of our Gatlinburg cabins designed to make you feel right at home while providing the luxury you expect while on vacation.
Whether you need a family-sized cabin rental for your next reunion or desire unique amenities like the ones found in our theater room cabins, there's a perfect destination waiting for you and your guests.
Don't wait to enjoy a scary good time on your next vacation to the Smokies. Book your Gatlinburg cabin rental today, and you'll get 15% off your nightly rate!