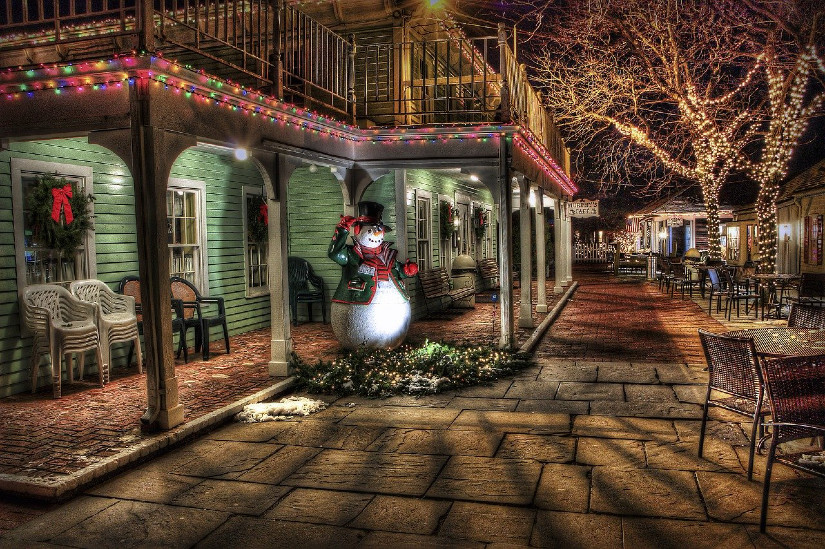 The holiday season is fast approaching, and plans are being made left and right. Before locking in your vacation plans, we'd like to share some of the best things to do in Gatlinburg during the holidays. Whether it's a family reunion or a small romantic getaway, you're bound to experience unforgettable memories.
Planning Out Your Gatlinburg Holiday
The key to a successful Christmas in Gatlinburg 2020 is to have multiple options available. There should be something that appeals to everyone, which is why we're getting the ball rolling by listing some of the most popular options available.
Ober Gatlinburg
The holidays are meant for fun, which has never been more true than spending the holiday season at Ober Gatlinburg. Starting around the middle of December, you and your group can ski and snowboard, making this attraction the perfect winter attraction.
As long as your kids over the age of three, they can enjoy snow tubing down the specially designated hill, ensuring the whole family can get in on the fun. When not enjoying winter sports, there's plenty of other things to do like the Ski Mountain Coaster, a chairlift, and ice skating, to name a few options.
Fantasy of Lights Christmas Parade
This parade is a favorite of visitors and locals alike. The Fantasy of Lights Christmas Parade happens in the downtown area and provides guests beautiful floats, marching bands, musicians, dancers, and the king of Christmas himself, Santa Claus.
This parade is scheduled to occur on December 4th this year. Make sure your group arrives early to get the best spot to view the parade and enjoy the fun.
Christmas Shopping in Gatlinburg
If there's one thing that's a big hit in the Smokies, it's the myriad of shopping options available. During the holiday season, Christmas shopping in Gatlinburg is a special occasion on its own. There are hundreds of stores packed with specialty items that don't exist elsewhere. Find the perfect gift and make this holiday season a memorable one for the right reasons.
Gatlinburg Ball Drop and Fireworks Show
In Gatlinburg near the end of the year? Consider making arrangements to enjoy the Gatlinburg Ball Drop and Fireworks Show! On December 31st, you and everyone else can gather at the Gatlinburg Space Needle to ring in the new year with arguably the most incredible fireworks display around. You won't want to miss out on this fantastic event.
Christmas Shows
If there's one thing the Smokies is famous for, it's the many shows available to watch and enjoy. During the holiday season, things turn up a notch with performances like Christmas at Dolly Parton's Stampede and Hatfield & McCoy Christmas, among others, for a fun time had by the whole family.
Enjoy the Perfect Holiday with Gatlinburg Christmas Cabins
Experience real holiday magic with a stay in a Gatlinburg Christmas cabin. Between toasty fireplaces, fully equipped kitchens, and gorgeous views of the mountains, you'll feel like you're in a living Christmas card when not enjoying everything Gatlinburg has to offer.
Regardless of the vacation rental you desire, there's a Gatlinburg cabin that suits your needs. Whether you need a game room cabin to keep the kiddos entertained or a family-sized cabin for your next family reunion, you're covered. Book your rental today, so you can enjoy the best things to do in Gatlinburg during the holidays!