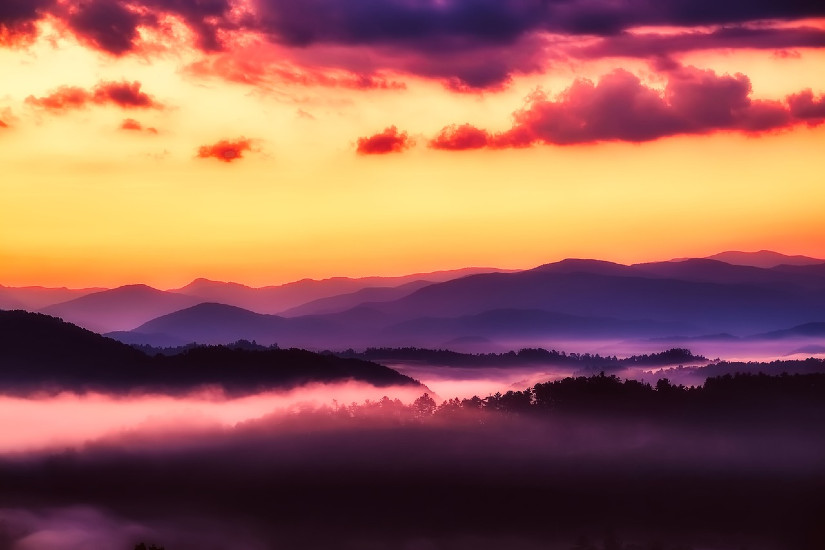 A vacation is about making memories and enjoying time away from real life with the people who matter most to you. While you'll never forget the things you did, it's always better to have photos commemorating the trip. However, there's a huge difference between taking a picture in some hotel rooms VS finding the best Instagram spots in the Smokies to capture incredible moments.
A Photo-Worthy Gatlinburg Vacation
Downtown Gatlinburg and the surrounding area offer plenty of opportunities to capture incredible photos. Still, the following spots offer some of the best options bar none, depending on what interests you most. Our top favorites are:
Gatlinburg Space Needle
A visit to this popular destination in downtown Gatlinburg is a must when looking for places to take photos. The needle stands near the middle of Gatlinburg and offers a perfect vantage point to take your photos. Offering gorgeous 360-degree views, the observation deck ensures you'll capture the skyline in ways you can't get anywhere else.
When down on the ground level, you'll find plenty more photo-worthy moments, so get snapping and start having those moments worth remembering.
Gatlinburg SkyBridge
Speaking of high heights, you can't enjoy creating Instagram photos in the Smokies without making a stop at the Gatlinburg SkyBridge, which is the world's longest pedestrian bridge. There's also a glass-paneled floor plus a chairlift ride along with the bridge, ensuring numerous photo opportunities are available for you and your group.
Anakeesta
Sometimes the most incredible photos come from when you or someone else is doing something fun or exciting. When you play at Anakeesta, you get adventure and photo-worthy moments in one incredible stop. Spend time on the dueling zipline. Ride the Rail Runner. There's no shortage of fun things to capture when visiting this popular spot.
When not playing, there are plenty of restaurants and spots to rest and relax, which offer even more chances to capture the perfect moment with your friends and family.
The Village
What if we told you there was a spot in Gatlinburg that was practically its own town? When you head to The Village, you'll feel like you've gone back in time seeing the classic storefronts, fountains, and old-style architecture.
You'll also find several places to eat, which translates to snapping those food photos that make everyone else hungry and jealous at the same time.
The Mountain Peak
Arguably, we've saved the very best for last when it comes to the best photo spots in the Smoky Mountains
However, the crown jewel of Instagrammable photos has to be Clingman's Dome. This spot is the highest point in Tennessee and is also the most accessible site in the park. With 360-degree views in the very heart of the Smokies, you can't go wrong with a visit to this location.
Pro tip: Aim for sunset or sunrise to capture your perfect photo as the natural light only serves to enhance nature's beauty in a way that can't be imitated.
Photo Worthy Moments in Our Gatlinburg Cabins
There's no shortage of locations close to our Gatlinburg cabins to capture those perfect moments. However, just because you go back to the cabin doesn't mean there aren't photo opportunities available.
Most of our cabins feature breathtaking mountain and forest views that you can capture from the deck of your chosen cabin. Also, you're sure to want to capture the kids playing in the game room or a sweet moment in front of the fire.
Enjoy an authentic Smokies vacation to the fullest by visiting the best Instagram spots in the Smokies and capturing those unforgettable moments! No matter the season, you'll look back fondly at the adventures, and fun everyone had.