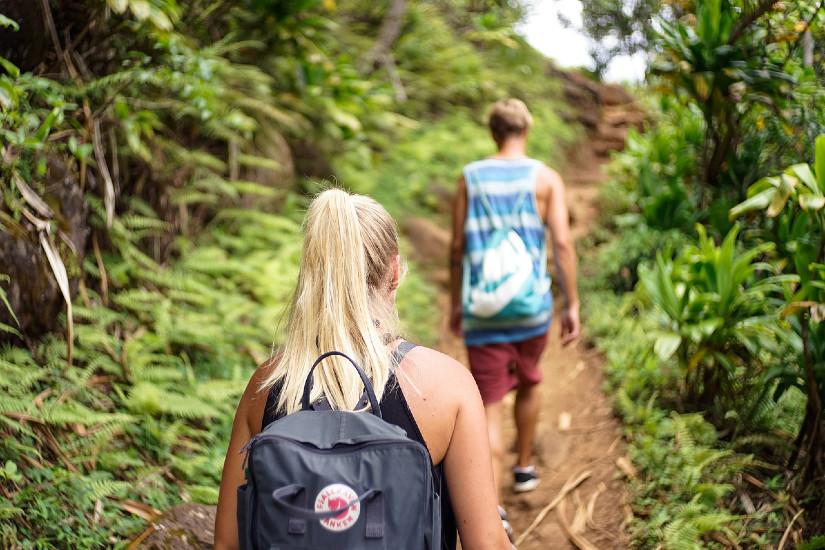 There's no shortage of things to do in the Gatlinburg area, which is why it's such a popular destination to visit every year. One of the most appealing aspects of this famous area is the Smoky Mountains themselves and their beautiful nature scenes. That's why Gatlinburg hiking trails are so popular. Keep reading to learn more about our picks for the top five hiking trails to explore in Gatlinburg.
What's in a Trail?
The best hiking trails are the ones that give you what you want most. Do you want rugged terrain that challenges your fitness level? Are you in the mood for an easy hike that's appropriate for the family? These and other questions should be answered before you take off for adventure. To help you get started, we've compiled our top five hiking trails in Gatlinburg, TN, to explore:
Alum Cave Trail to Mount LeConte
This trail stretches out for a little over ten miles and featured heavy traffic even though it's rated as a rugged trail to cover. Despite its difficulty rating, the Alum Cave Trail features a waterfall, various landmarks like Arch Rock, and gorgeous views, making it one of the most popular trails available. For the best hiking experience, it's best to visit this trail from April to November.
Chimney Tops Trail
Another heavy traffic trail, the Chimney Tops Trail, offers plenty to experience in its 4.5-mile path. Gorgeous views, a river, and a steep climb of nearly 1,000 feet of elevation provide the perfect combination of photo-worthy moments and a challenge for the fitness-minded. Make sure to try out this trail between March and November for the best experience.
Grotto Falls
When you have the kids with you, the Trillium Gap Trail takes you through Grotto Falls for the perfect family-friendly hike. Boasting a roundtrip distance of only 2.6. miles, you'll go behind the waterfall for a unique view. By far, this trail is best experienced during the summer.
Ramsey Cascades
If you like waterfalls, you have to try out the four-mile hike to Ramsey Cascades, the tallest waterfall. The water drops more than 100 feet over the rocks and leads to a small pool at the bottom. While the 2,000 feet elevation and round trip distance of eight miles make this hike a little bit of a challenge, the view is definitely worth it. Make sure to give yourself plenty of daylight hours for this hike.
Gatlinburg Trail
One of the easy favorites is the Gatlinburg Trail. Spanning just under two miles, this trail is one of the easiest to hike, making it perfect for the family. Besides the gorgeous views and easy hiking, this trail is one of only two pet-friendly options, making it the ideal choice for those who want to bring their pets along for the hike.
Where to Stay
Even with narrowing down the available trails to only five, there's still so much to explore and experience when visiting the Gatlinburg area. That's why it's a great idea to plan a stay in one of our Gatlinburg cabin rentals, which are just minutes away from some of the best hiking trails around.
While staying at the cabin, you'll also enjoy a range of amenities from a hot tub to a game room, making your visit even more relaxing. Make sure to check out our pet-friendly cabins in Gatlinburg while planning out the Gatlinburg hiking trails you'll explore for the perfect trip.