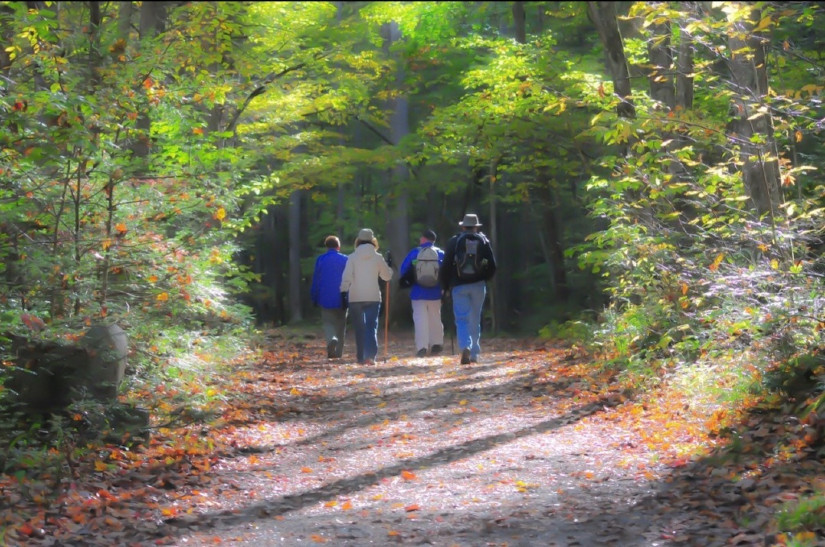 Regardless of the time of year, the Smokies have drawn millions of visitors every year, making it arguably one of the most popular destinations bar none. As such, most people are familiar with major attractions like Ober Gatlinburg or even the national park. However, there are hidden gems in the Smokies that can add to your getaway, and we're here to help you learn more about them.
Exploring Things to do in Gatlinburg
Whether you prefer more privacy during your time in the woods or desire a firsthand look at the local culture, there are several ways to better your Smokies experience by trying out these things to do in Gatlinburg and the surrounding area.
A Secret Entrance
We have no doubt you know about the Great Smoky Mountains National Park, but did you know there is a secret entrance that lets you slip inside without facing heavy traffic? This is especially helpful during peak season.
If you want to avoid the crowd, enter the park through Wears Valley, and you'll still experience the beautiful scenery while enjoying quick access to the park. While this entrance isn't as much of a secret as it used to be, it's still your best shot at minimal traffic and maximum enjoyment.
Great Smoky Arts and Crafts Community
With a location that's just three miles from downtown Gatlinburg, you and others in your group can enjoy exploring an eight-mile loop of arts and crafts shops, vendors, and more. During your visit, you'll have the chance to find the perfect souvenir while viewing art and crafts you won't find anywhere else.
Friendly Falls
There are dozens of waterfalls in the Smokies, but for privacy, there are arguably none as good as family-friendly "Friendly Falls." Besides the waterfall itself, you and the others will enjoy gem mining, a country store, and delicious food. Even better, it's close to everything else, making it an easy stop for the entire group.
Cataract Falls
Another waterfall you don't want to miss is Cataract Falls. The hike is only ¾ of a mile and boasts a location just ten minutes from downtown Gatlinburg. With paved and gravel terrain along with lush forest and walking bridges, everyone in your group will feel the magic of the woods while remaining close to all the exciting Smokies action.
Aunt Debbie's Country Store
Part of traveling to destinations like Gatlinburg is finding unique items or gifts you can't get anywhere else to commemorate the trip. At Aunt Debbie's Country Store, you're sure to find something interesting to buy, whether it's Tennessee whiskey, a hand-crafted lamp, or something else entirely.
Cakes by Bakin' Bishop
After a fun day exploring and making memories, nothing sounds as good as a yummy dessert. However, everyone else has the same idea, which is why we went digging for a place you might not have heard about before.
Cakes by Bakin' Bishop is a bakery that provides everything you can think of, from cupcakes and cinnamon rolls to cookies and ice cream. If you have a sweet tooth, you owe it to yourself to satisfy it at this delicious bakery.
Maximize Your Trip with our Gatlinburg Cabins
Gatlinburg and the surrounding area offer dozens of opportunities for fun and adventure, which is why you need a base of operations to make the most of your time.
With a stay in one of our Gatlinburg cabins, you can enjoy all the amenities you want, whether you need a cabin with Wi-Fi or possibly one of our pool access cabins.
Even better, everyone will remain close to the action, including hidden gems in the Smokies, among many options for the perfect getaway!