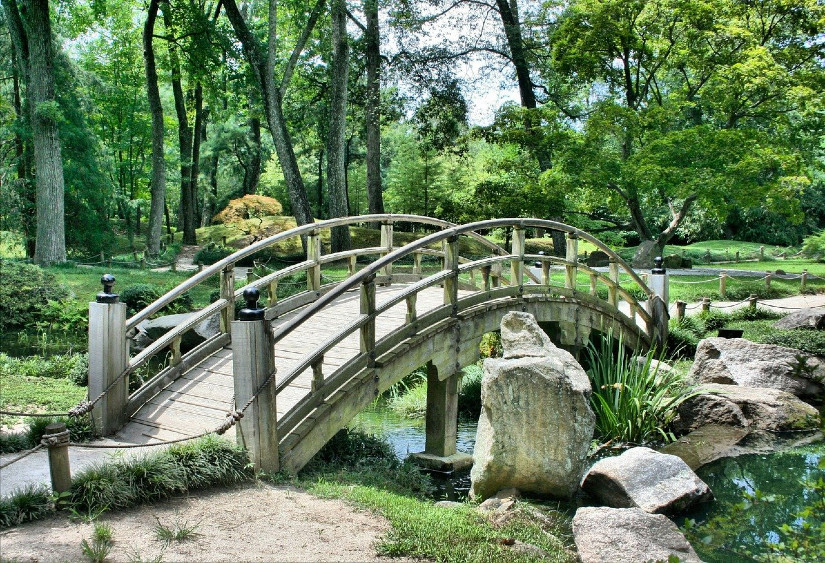 It's no secret that Gatlinburg offers plenty of things to do for visitors and locals alike. However, one of the best things about the area is the shining examples of nature's beauty spread throughout, ensuring sun, laughter, and fun memories are within your grasp. To help you get a head start, we're covering our picks for the top four parks in Gatlinburg, TN.
A Park for Every Occasion
Whether you want to jog one of the many trails available, set the kids free on a playground, or simply enjoy time outdoors with those who matter most, there's a park to meet your needs. Even better, each park keeps you close to other things to do in Gatlinburg, making them easy to fit into your plans.
Herbert Holt Park
This park is one of the smaller ones, but it boasts several things to enjoy that help make it a firm favorite for families. With a location just off the Parkway on North Park Lane, you and the others will enjoy access to the following:
Children's Fishing Stream
Handicap-accessible fishing pier
Trout rearing facility
Covered Pavilion
Picnic Tables
Playground Area
Walking Trails
and More!
Mynatt Park
Nestled on Asbury Lane, you'll find Mynatt Park, a gorgeous and nearly secret location that serves as a hidden gem for visitors. For this reason, this is the park you want to visit when you want to enjoy a peaceful time with the one who matters most. With that in mind, there are plenty of things to enjoy at this park, such as:
Tennis Courts
Basketball Courts
Baseball Field
Playground
Horseshoe Pits
Grills
and More!
Whether you're enjoying a family outing or an intimate picnic, you can't go wrong with visiting this gorgeous park during your Smokies getaway.
Mills Park
If you're an active person who can't stand sitting still, you'll love everything about Mills Park just off Highway 321 on Mills Park Road. This park offers so many things to do; you'll want to make return trips just to try everything. Some features of this park in Gatlinburg include but aren't limited to:
9-hole Disc Golf Course
400-meter Track
Football Field
Softball Field
Basketball Court
Horseshoe Pits
Skatepark
Jogging Trail
Playground Area
and More!
With so many options, you'll spend hours having fun and making memories with the rest of your group. After playing, end the day by relaxing in one of our Gatlinburg cabin rentals for the perfect experience.
Great Smoky Mountains National Park
We can't possibly have a list featuring the top national parks in Gatlinburg, TN, without ending things with the Great Smoky Mountains National Park. Stretching across more than 500,000 acres, you'll discover waterfalls, mountains, and maybe even the local wildlife.
Whether you want to hit the hiking trails or drive through the park, you'll find yourself on an unforgettable adventure during your exploration.
See Everything While Staying at a Cabin
It's impossible to visit every park in Gatlinburg, TN, and spend any meaningful time at them in one day. That's why you need to stay in one of our Gatlinburg cabins. Our cabin rentals provide a wealth of luxury amenities while keeping you close to everything you want to do, ensuring a perfect Smokies getaway for you and your guests.