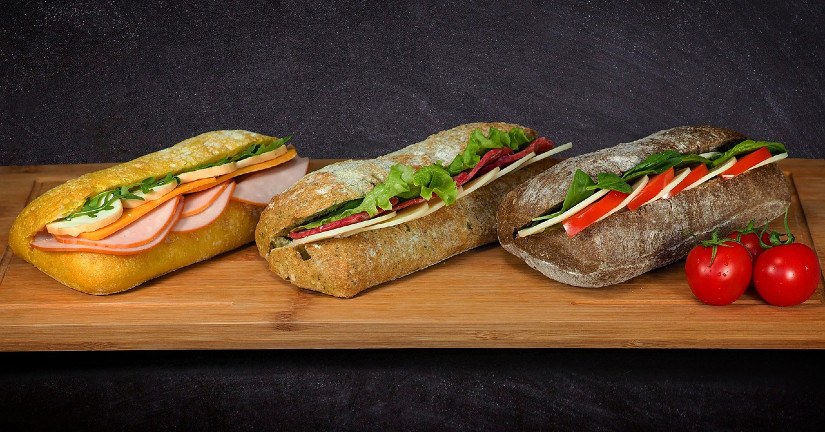 There is nothing like a fun vacation with family and friends. However, an excellent way to add something extra is a delicious lunch while on an adventure in the Smokies. Fortunately, the Gatlinburg area has you covered, thanks to the many sandwich shops in Gatlinburg available. To help narrow down your choices, we're sharing our top five choices.
Figuring Out Where to Eat
Anyone that's eaten a sandwich knows they're not all equal. Some sandwiches remind you of the south, while others are lighter. Depending on your mood, we'll help you figure out the best places to eat in Gatlinburg.
Parton's Deli
This delicious deli has called the Gatlinburg Strip home for more than 40 years, making it a perennial favorite to visit. In addition to their sandwiches, you and the others will enjoy chili dogs, potato salad, and more, including their legendary lemon pound cake. Make sure to bring cash since this deli doesn't accept credit cards.
Hofbrauhaus Restaurant
With a location in The Village Shops in downtown Gatlinburg, you can't miss this great sandwich shop. Here, you'll discover the best steamed sandwiches in the area, bar none. Try out the Super Reuben on your next visit, served on a pumpernickel sub roll. This location has a cash-only policy, so prepare accordingly.
After eating, you'll be right in the middle of all the action, making this an easy stop in-between various Smokies adventures.
New Orleans Sandwich Co.
If you love the Big Easy and its wonderful flavors, you'll love New Orleans Sandwich Co. This shop provides it all, from po'boys and muffulettas to seafood and red beans and rice. In addition to the excellent food, everyone will enjoy a fun Mardi Gras-type atmosphere for a fun experience.
Old Dad's General Store
Head to downtown Gatlinburg for a taste of what dad used to make. This general store offers sandwiches, burgers, hot dogs, and salads, ensuring every taste bud is satisfied before you leave. In addition, you can buy deli meats and cheeses, letting you stock up for a fun picnic when the weather's nice.
J.O.E. and Pop's Sub Shoppe
This sub shop may be new, but it's every bit as delicious as the others on this list, making it easy to answer the question where to eat in Gatlinburg. Whether you want cold, toasted, or steamed subs, this shop has what you need. Try the Philly cheesesteak or the Buffalo chicken sub for out-of-this-world flavor. If you're not full yet, you can't miss trying their banana pudding.
Stay Long Enough to Try Them All
If there's one universal truth about food, it's that we want to try everything without missing any adventures. We offer a wide selection of Gatlinburg cabin rentalsperfectly suited to accommodate your every travel plan. Whether you need game rooms or hot tubs, we have you covered.
Reserve your spot today and take a step closer to eating at one of the best sandwich shops in Gatlinburg for the perfect Smokies getaway.