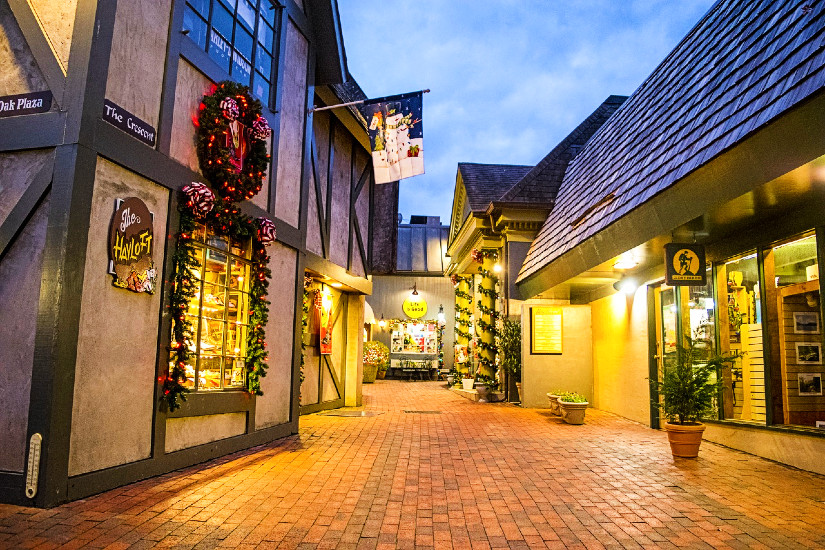 Gatlinburg vacations with friends and family are packed with adventure and excitement. They're also the perfect opportunity to indulge in some fun shopping before returning home. One of the best places to shop in the Smokies is the Village in Gatlinburg, where a wide selection of shops await you and the others in your group.
One moment you're eating the best food while browsing for things to take home with you and the next you're discovering hidden gems you can't find anywhere else. No matter what, everyone in your group will have an incredible time in The Village.
Detailing Your Shopping Plans
Tucked into a nook downtown, The Village represents some of the best shopping in Gatlinburg available. Thanks to the vast collection of stores and eateries, you can also browse the walkways and storefronts if you're not looking for something specific. With that in mind, our picks for shops you don't want to miss include but aren't limited to:
The Donut Friar
Before getting deep into the shopping experience, you need the perfect morning pick-me-up, which makes The Donut Friar the perfect start to your trip. The place opens at 5am ready to serve the best freshly-fried donuts and coffee around, creating a perfectly delicious start to your day of shopping and fun.
The Day Hiker
What if you need gear to handle the fun hikes you can go on throughout the Smokies? The Day Hiker has you covered with one of the most stocked shops available. Everything from hiking staffs and hydration systems to picnic supplies and daypacks is available, letting you get everything needed in one place so you can focus on all the hikes you plan to do before returning home.
Celtic Heritage
If you're looking for something out of the ordinary, consider stopping by Celtic Heritage. This shop offers a wide selection of fine gifts directly from Ireland, Wales, and Scotland. Whether you want jewelry and kilts or just there for the food and music, you and the others can't go wrong with checking this place out.
The Silver Tree
One of the most popular shops, The Silver Tree is known for being the best place to visit for all your silver needs since 1990. Everything from charms and earrings to rings and necklaces are available. Thanks to their customer-friendly atmosphere and affordability, this store will continue to remain popular for years to come.
Master's Editions Village Gallery
When you're feeling fancy and wanting something beyond a souvenir, you'll want to check out Master's Editions Village Gallery. This is a fine art gallery that boasts more than 2,000 square feet of space, giving you plenty of room to browse and relax. Some notable artists featured include but aren't limited to Mark Keathley, Abraham Hunter, Rod Chase, and more.
Gatlinburg Cabins For Easy Shopping
While we covered a solid start to your experience at the Village in Gatlinburg, there are actually 27 stores and more available so you'll likely need to visit more than once to see all the things to do in Gatlinburg.
Fortunately, our Gatlinburg cabin rentals keep you nearby so you can experience the Smokies to the fullest with your loved ones. When not playing in the Smokies, our selection of amenities from hot tubs to game rooms are sure to keep everyone happy!