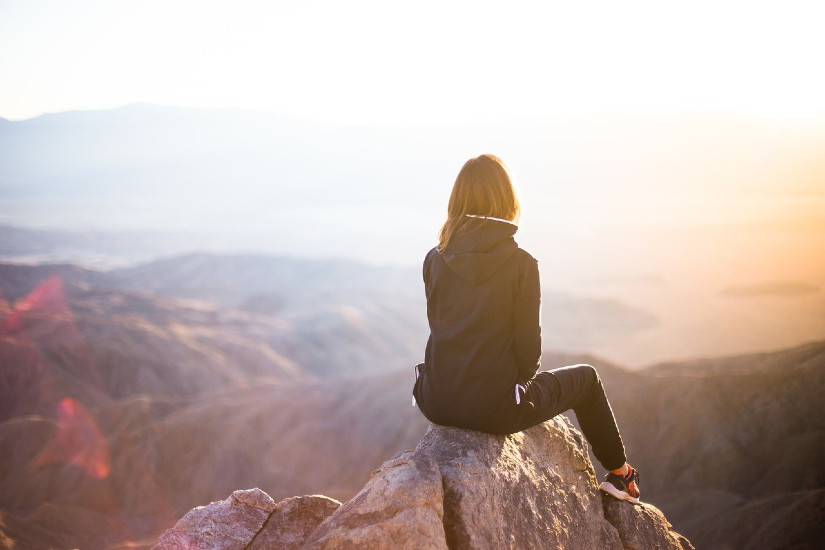 There's nothing like escaping to the mountains to get away from everyday life. The gorgeous views, fresh air, and more are enough to convince people they've found paradise. However, such a fun vacation requires additional care when preparing for a fun trip, which is why we're helping you figure out what to pack when going to the mountains.
Mountain Cabin Packing List
We all know the essential items that should be packed for any vacation, but there are additional items to consider adding to the list to maximize your mountain vacation. Our top picks to add to your mountain packing list are:
Invest in Layers
While clothes are automatic for anyone to pack, you'll need additional layers even in summer. During the warmer months, you can likely get away with only having a second shirt, but it's always a good idea to pack a light jacket at the least, no matter the season.
This is because the higher the elevation, the colder the air will be, meaning a destination like Clingman's Dome could make you experience temperatures up to 15 degrees cooler than on the ground.
Sturdy Footwear
Mountain vacations usually equal mountain trails, which are rougher than footpaths in the city or other locations. For this reason, investing in sturdy footwear like hiking boots for your vacation is crucial. With more than 800 miles of trail available in the national park, you'll not lack adventure while playing in the Smokies.
Maps and Directions
Without a doubt, you'll want to use your smartphone. However, the higher up the mountain you go, the less reliable your GPS is. That's why it's a great idea to get your hands on local maps upon arrival.
In addition, if you have access to directions, print them ahead of time to take the guesswork out of your travels. This goes double for directions to your Gatlinburg cabin rental since many are in secluded locations with less signal.
Backpacking Counts
When hiking and exploring the Smokies, you may end up traveling on foot. A backpack is a great way to make sure you have the essentials you need without being unnecessarily weighed down. We recommend adding these supplies to your backpack:
Snacks
Water bottle
Sunscreen
Extra clothes
The better prepared your group, the more everyone will spend time having fun instead of suffering the pitfalls mountain vacations can bring.
Photo Opportunities
The Smoky Mountains are gorgeous and offer some of the best views in the entire country. For this reason, it's nearly mandatory to pack your camera(s) along with everything else. Before arriving, start thinking about the shots you want to take to better plan how your vacation goes.
Don't Forget Your Chargers
Chances are you're already planning to bring your chargers. However, it's worth mentioning again as part of your mountain vacation essentials. Most cabin rentals offer Wi-Fi even in the mountains, making it easy to stay connected. Bring your laptop, phone, and other Wi-Fi-ready devices so you can enjoy yourself no matter what you're doing.
Experience the Perfect Mountain Getaway
A mountain getaway is only as perfect as the mountain cabin you're staying in, so the most important thing you can do besides knowing what to pack when going to the mountains is to choose the Gatlinburg cabin that fits your plans. Our rentals offer a wide selection of amenities, from hot tubs to theater rooms. Don't wait a moment longer to enjoy your mountain escape!