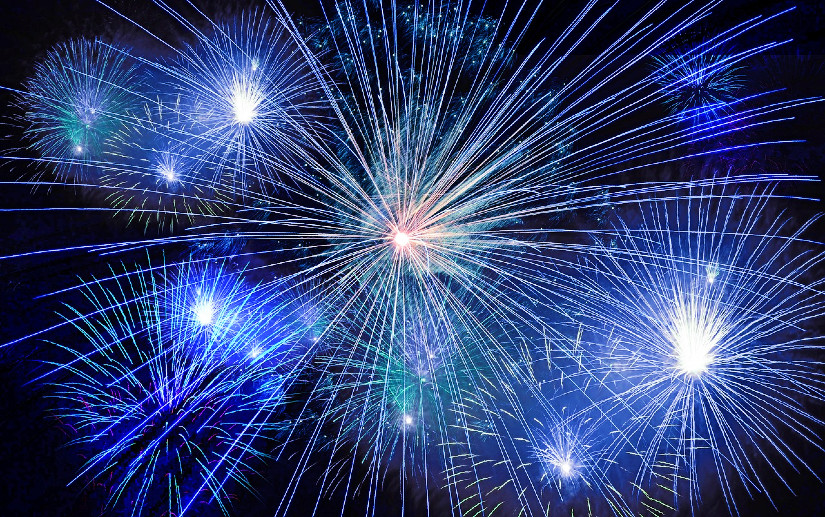 Vacations to Gatlinburg are always packed with adventure and fun, whether enjoying a romantic escape or a getaway with the family. However, one way to take your vacation to the next level is to go when Gatlinburg events are happening, which is why we've broken down the biggest events throughout 2023.
So Many Events, So Little Time
There's no shortage of Gatlinburg, TN, events to explore. Nowadays, there's always something happening. With that in mind, the events we're covering are a step above the usual and offer the chance to make incredible memories to enjoy long after you've returned home. Below, you'll find our list of events to check out this year.
Blooms and Tunes at Anakeesta
Starting on April 15th, you and the others will enjoy a chance to make a visit to Anakeesta more fun than usual, thanks to their "Blooms and Tunes" event that runs through June 5th. During the event, you'll experience spring-themed art installations, live music seven days a week, new blooms from flowers, and a chef-inspired seasonal menu for a fantastic experience.
Don't forget to set aside time for a nighttime visit! At night, the park takes on a whole new life with twinkling lights and colorful displays, creating a gorgeous night for everyone.
Smoky Mountain Trout Tournament
There's nothing like grabbing a rod and going fishing except when it's a huge event open to adults and children. From April 1st through April 2nd, you can compete in multiple categories and get back in touch with nature while enjoying time with your loved ones. Remember that all Gatlinburg and state fishing regulations must be followed to participate.
Summer in the Smokies
Once summer hits, things start to heat up to new heights. The "Summer in the Smokies" celebration starts June 10th. During the event, you'll enjoy seeing works from Artist Sean Kenney's Nature Connects, sculptures built with LEGO bricks.
In addition, you'll enjoy the best live music in Black Bear Village, along with summertime menus and cocktails, ensuring a relaxing yet fun experience for everyone. The best part is with a location in Anakeesta, the rest of the park will be at your fingertips, creating a win-win for everyone in your group.
Fourth of July Gatlinburg-Style
Starting on July 3rd, the Fourth of July gets celebrated in a massive way. The city of Gatlinburg hosts a midnight parade that will step off at 12:01 am on Tuesday, July 4th. The parade starts at the East Parkway and Baskins Creek Bypass intersection, turning south onto the Parkway at traffic light #3. The parade will continue through town until ending at Ski Mountain Road. Make sure to get there early to avoid traffic and claim a prime viewing spot.
After playing all day on the Fourth, head to the Gatlinburg Space Needle to watch the breathtaking 20-minute firework show to end the evening. The show starts at 11 pm and can be seen from any vantage point in Gatlinburg. This is one event you don't want to miss.
Ripley's Trick or Treat Kick-Off Karnival
Family fun is in full force for Halloween. This has never been truer than at Ripley's Trick or Treat Kick-Off Karnival. The event goes all day on October 31st from 11 am to 4 pm. During the event, there will be contests, costumed characters, candy, and above all, fun for everyone! The event will be held at Ripley's Aquarium of the Smokies Plaza in Gatlinburg, with all proceeds going to the Forgotten Child Fund.
Stay Tuned and Plan Your Vacation
2023 has only just begun, so stay tuned for new events in Gatlinburg and updated details throughout the year so you can experience every fun moment. To ensure your next Gatlinburg trip is successful, you need a Gatlinburg cabin that puts you in the middle of all the action. Our cabin rentals boast a wide selection of amenities, from hot tubs and game rooms to jetted tubs and private pools, while providing a prime location, ensuring you enjoy the trip of your dreams! We can't wait to see you for the next Gatlinburg event in 2023.