You've only got so many vacation days and you need to make them count. While you could use them to go visit your in-laws or catch up on housework, maybe you should take an actual break. Vacations take time energy, planning, and much more, so you want to make the most of your time off. But where should you go?
Awesome Benefits of A Smoky Mountains Vacation
Luckily, there's a beautiful part of America that makes a perfect year-round vacation getaway. Here are just a few of the reasons why:
You Can Stay in A Log Cabin
Vacation rentals in the Smoky Mountains are hands down the best way to get the most for your vacation buck. With gorgeous views, mountain scenery, and fun amenities like hot tubs and pool tables, a log cabin is well-prepared to take your stay to the next level. Plus, cabins are a cozy, inviting, rustic, unique way to have an authentic stay in Gatlinburg and Pigeon Forge. Treat yourself, family, friends, or special someone to a fantastic experience with the best that the Smokies can offer.
Location. Location. Location. The old adage says it all. Cabin rentals in the Smokies are in secluded settings that are still near the top attractions in the area. Plus, rental rates are competitive with booking a hotel and you get more great features like kitchens, saunas, and even theater rooms.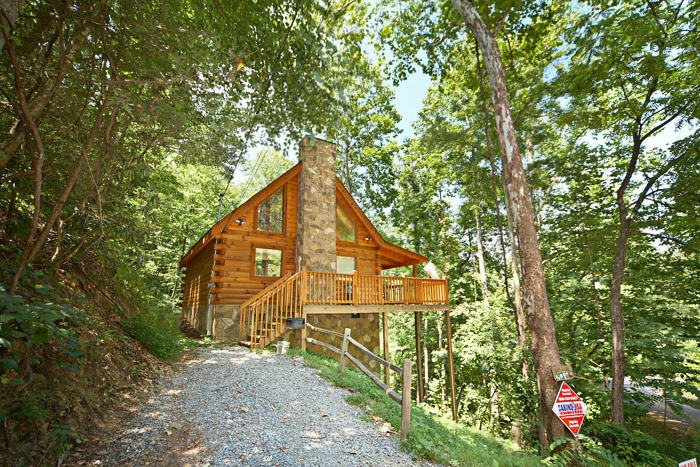 The Smokies are Close By
Over 83 million Americans live in the Southeastern United States. If you happen to be one of them, chances are you're only a few hours drive from Gatlinburg, Pigeon Forge, and the Great Smoky Mountains National Park.
The big takeaway here: You don't have to travel across the globe for a fantastic vacation experience: you can find fun, relaxation, and affordability without so much as buying airfare.
The Smoky Mountains are Free!
Well, the national park is at least. Since the national park's founding in 1940, FDR dedicated "these mountains, streams, and forests to the service of millions of American people." From its inception, the Great Smoky Mountains mission has been to preserve a beautiful, natural place to share with Americans. Plus, this national park is one of the only national parks that the park service doesn't require an entry fee. As for the rest of the Smokies, the area is well-known for being an affordable getaway destination.
Affordability
As destinations go, it's hard to beat the Smoky Mountains in their affordability and value. Chances are, you're only a few hours drive from Pigeon Forge or Gatlinburg, so you can save on travel costs With tons of great places to stay in Gatlinburg, you're bound to find a great deal. Plus, the main attraction – the Great Smoky Mountains National Park is open and free for the public.
It's Good For your Health
Recent studies suggest that vacations can reduce depression, anxiety, and risk of heart disease. Taking some time to care for yourself has numerous health benefits, so why not do it with your friends and family.
Not only is taking a vacation just what the doctor ordered, but the Smokies have plenty of healthy activities to enjoy like hiking, biking, zip lining, horseback riding, skiing and more!
These Mountains are Wild
When you visit the Smokies, you may just run across some locals – bears, deer, turkey, bobcats, otters, elk, and more all call the Smoky Mountains home. With a drive in Pigeon Forge or a day trip out to Chataloochee campground, you're bound to see some astounding wildlife.
The Smoky Mountains are Fun
Dollywood. Dinner theaters. Alpine coasters. Indoor sky diving. The list of awesome attractions goes on and on. From a simple walk in scenic downtown Gatlinburg to whitewater rafting on the Little Pigeon River, the Smoky Mountains are simply undeniably, and irrefutably, fun.
There's Something for Everyone
Whether you want to shop till you drop at Tanger or race go karts, or get away from it all on a hiking trail in the national park, everyone can find something to love about the Smoky Mountains. There are a staggering number of things to do and experience in the mountains of Tennessee and perhaps it's why the Smokies are a popular destination for groups and conferences.
Scenic Smoky Mountain Views
See for yourself why the Smoky Mountains are the most visited park in the national park system. With stunning views and rugged landscapes, the vast mountain range of the Smokies is home to some of the most beautiful scenery in the nation.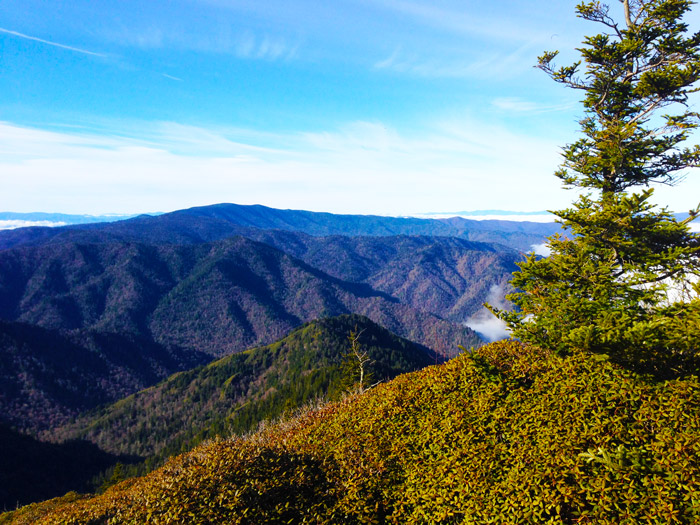 Final Thoughts On Vacations in the Smokies
If we missed any of your favorite things about the Smokies, please comment and let us know! Or if there are any other great qualities about Pigeon Forge and Gatlinburg you'd like us to feature, please comment and we'd be happy to research them for you.
Written by Hayden Brown