The Spur Road in Gatlinburg and the Smokies
If you've visited Gatlinburg and the Smoky Mountains, chances are you've driven on "the Spur," the winding mountain road that connects Pigeon Forge and Gatlinburg.
This beautiful stretch of US 321 follows the scenic Little Pigeon River as if flows into Pigeon Forge and is a must-see for anyone's Smoky Mountain vacation.
But did you know you can stay in a Gatlinburg cabin on the Spur Road?
There are dozens of resort cabins on the road between Pigeon Forge and Gatlinburg that are a great choice for your next trip to the Smoky Mountains!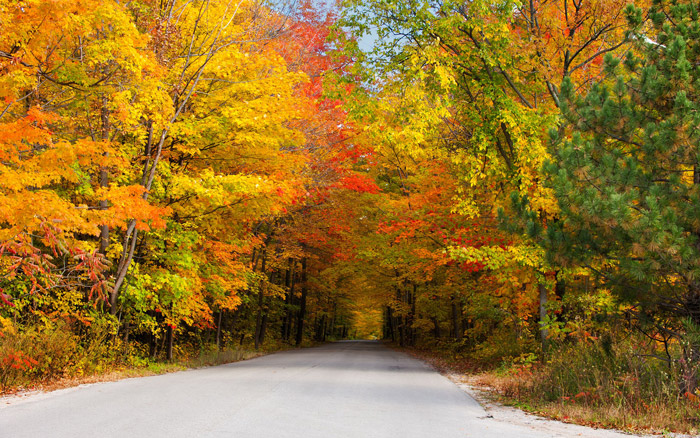 Why Book A Cabin Rental on the Pigeon Forge - Gatlinburg Spur?
Enjoy Easy Access To Both Pigeon Forge and Gatlinburg
It goes without saying that cabins on the Spur Road in Gatlinburg boast an incredibly central location in the Smoky Mountains. They're practically perfect for staying only minutes away from Downtown Gatlinburg, Pigeon Forge, Dollywood, and the Great Smoky Mountains National Park.
One of the toughest things about Smoky Mountain vacations is deciding on a cabin in either Pigeon Forge or Gatlinburg. Luckily, when you pick a cabin close to this road, you won't have to choose! Experienced Smoky Mountain vacationers know that cabins in this area will save their precious vacation time from being spent driving.
It's Easy to Ride the Trolley
Another perk of booking a Gatlinburg cabin on the Spur is that you'll have easy access to the Smoky Mountain trolley system! Simply park at the Gatlinburg welcome center on the Spur road and you can ride the trolley into Downtown Gatlinburg or Patriot Park in Pigeon Forge.
Riding the Trolley is a great way to avoid paying for parking in Downtown Gatlinburg, Dollywood, and Dollywood Splash Country. Additionally, if you dislike driving on congested roads, the trolley system is a great way to get into Gatlinburg during big events that draw huge crowds.
Stay in Beautiful Mountain Settings
Cabins near the Spur in Gatlinburg are often tucked away in gorgeous mountain locations with great views. With beautiful forested landscapes, cabins on the Spur are perfect for guests seeking some seclusion and privacy on their vacation.
Where To Book Gatlinburg Cabins on the Spur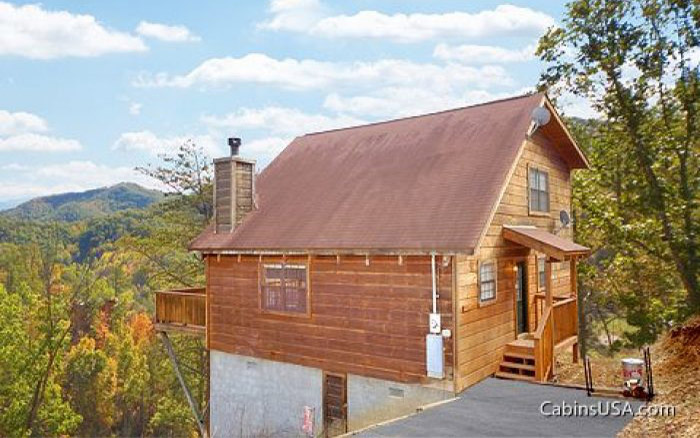 Cabins in Sky Harbor offer forested locations and beautiful mountain views. These resort cabins are located near King Branch Rd. just off of the Spur Road that connects Gatlinburg and Pigeon Forge.
This resort area is another great option for guests planning to stay in a cabin on the Spur. These rentals place guests only minutes from all the action in Gatlinburg or the Pigeon Forge Parkway.
The beautiful rentals in Chalet Village Resort are nestled in the mountains high above Gatlinburg, TN. From this resort area you can reach the Spur Road and Downtown Gatlinburg on Wiley Oakly Dr. Many cabins in this resort area boast resort pool access and a great location close to Ober Ski Mountain. These cabins near the Gatlinburg Visitors Center on the Spur are especially practical for using the trolley system.
This resort setting between Pigeon Forge and Gatlinburg is a favorite choice for couples celebrating honeymoons and anniversaries.
Final Thoughts on Spur Road Cabins in Gatlinburg
If you want to stay in the heart of the Smoky Mountains and experience an authentic Gatlinburg cabin vacation, looking for a cabin on the Spur is a great way to start! No matter if you are looking for a secluded cabin in the mountains or a convenient rental for exploring top local attractions, these rentals are a great fit for your vacation.
From Dollywood to the endless wonders of the Great Smoky Mountains National Park, you can stay a short drive from everything that makes the Tennessee mountains so incredible.
Better yet, when you book any of these cabins online with Cabins USA Gatlinburg, you can save 15% on your vacation cabin on the Spur Road. Book online today and save or contact our helpful reservations staff at (865) 436-5031!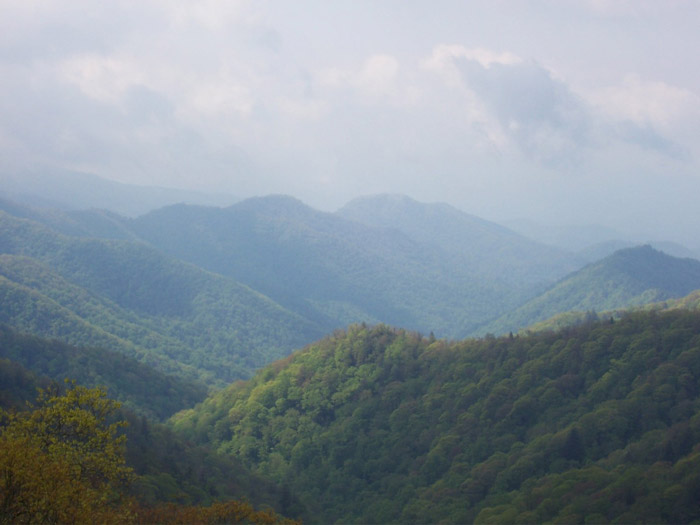 Written by Hayden Brown