School is out. The weather is gorgeous. All that's missing for your summer plans is a vacation in Gatlinburg!
While no one needs an excuse to enjoy a getaway to the Smoky Mountains, we've got 7 reasons why you should stay at a Gatlinburg cabin this summer!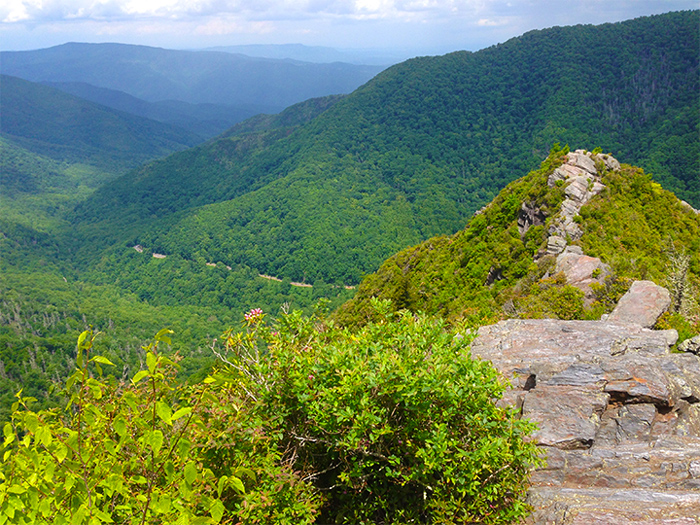 1. Stay Cool in the Smoky Mountains
Compared to the most of the Southeast – Gatlinburg is on another level, especially in terms of elevation. At 1,293 FT above sea level, the weather is cooler in Gatlinburg. The mountains are a great place to be in the summer since the average high temperature usually doesn't reach the low 90s. Even when it does get hot in Gatlinburg, there are plenty of great ways to beat the heat!
You can enjoy this perfect summer weather by sitting out on your cabin's deck and feeling the breeze. Best of all, you won't have to worry about getting sand in your shoes.
2. Endless Summer Fun
Go play outside and enjoy the beauty of Tennessee's mountains with these fun summer activities in Gatlinburg! Here's a short list to get you started:
Ziplining
Horseback Rides
Whitewater Rafting
River Tubing
Mountain Coasters
ATV Tours
Mountain Biking
Swimming Holes
Hiking in the national park
Fly Fishing
Water Rides at Dollywood Splash Country
3. Host a Cookout
Nothing says summer like grilling up some burgers and franks. Most of our cabins come with grills and covered decks for enjoying a nice cookout. The national park also has great picnic spots so you can grill in the great outdoors like Elkmont, the Chimney's Picnic Area, Mecalf Bottoms, and Greenbrier.
4. Prime Time For Watching Wildlife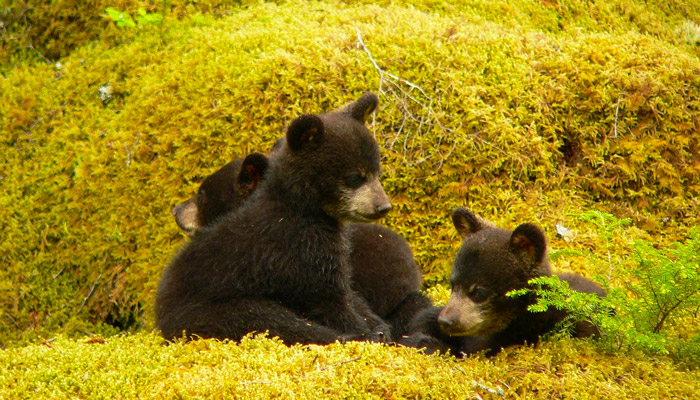 The Smokies are famous for being a great place to see wildlife. Since animals are more active, summer is by far the best time of year to find bears, deer, otters, bobcats, turkey, and elk in the national park.
To watch beautiful wildlife, visit the Cades Cove Loop early in the morning or sit on your cabin's deck to look for deer in the woods. Be sure to bring a camera to snap some photos of the incredible creatures you'll see on your drive through the national park!
5. Dive Into a Resort Pool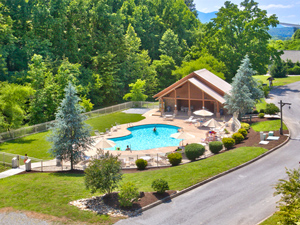 Summer vacations just aren't the same without a swimming pool! Luckily, many cabins in Gatlinburg come with swimming pool access through resort pool areas. Some Smoky Mountain cabins even boast with private pools inside the rental!
Whether you're working on your tan, splashing in the water, or just reading a good book, you'll be glad you can relax by the poolside when you stay in the Smoky Mountains.
6. Summer Events in Gatlinburg
Gatlinburg events calendar all year long, but summer is an especially fun time to visit the Smoky Mountains.
Tunes and Tales – Come see lively street performers playing bluegrass music and telling traditional mountain stories in period clothes in the heart of Downtown Gatlinburg! In summer, this nightly performance is a fun way to learn about Appalachian culture.
Dollywood's Great American Summer - One of the biggest summer events in the Smoky Mountains is Dollywood's summer festival. This year marks the 32nd anniversary for the Smoky Mountain Theme Park, so visitors will be treated to new music acts and a nightly fireworks show.
The Summer Craftman's Fair – Another landmark event is the Craftman's Fair in Gatlinburg, TN. This annual event at the Gatlinburg Convention Center features live craft demonstrations, mountain music, and 180 craftspeople selling beautiful pottery, woodcarvings, paintings, glass art, and more!
4th of July in Gatlinburg – Gatlinburg just can't wait to celebrate America's Birthday, so they host the First 4th of July Parade in the Nation at 12:00 AM in the morning. Don't miss this festive parade and fireworks show in Downtown Gatlinburg!
Smoky Mountain Songwriters Festival – In late August, visitors to Gatlinburg will hear plenty of great live music from the Smoky Mountain Songwriters Festival. Live concerts occur regularly in downtown and there are workshops for songwriters hoping to perfect their craft.
7. Summer Cabin Specials
Last, but not least, summer is a great time to vacation in Gatlinburg because of special summer savings! In fact, you can earn a 15% discount when you book with Cabins USA Gatlinburg!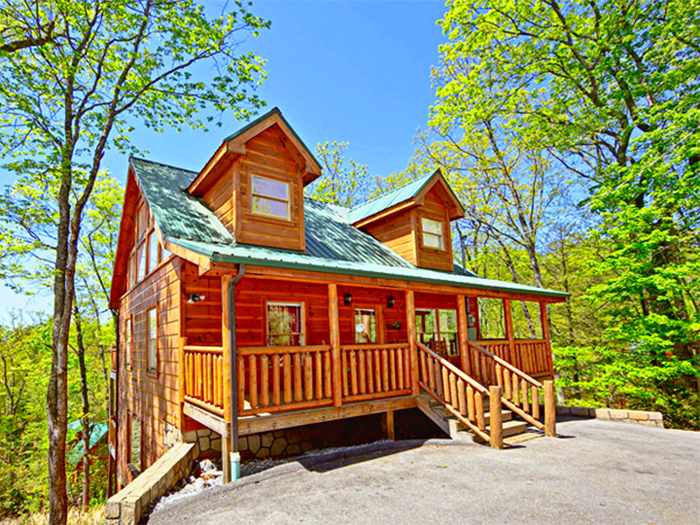 Did we miss anything? What are your favorite reasons to visit Gatlinburg in the summer? We'd love to hear about it in our article comments!
Written by Hayden Brown