It's always a great time to visit Gatlinburg, but every season brings its own unique treasures to enjoy.
If you love ghost stories, spooky adventures, and feeling your hairs stand on the back of your neck – then you'll have an incredible time exploring the Great Smoky Mountains in this eerie time of year.
Maybe it's just the chilling air in the mountains, the shifting sounds of the forest, or the pale light of the moon making figures in the dark, but we think this beautiful part of the country has plenty of frightful fun to offer!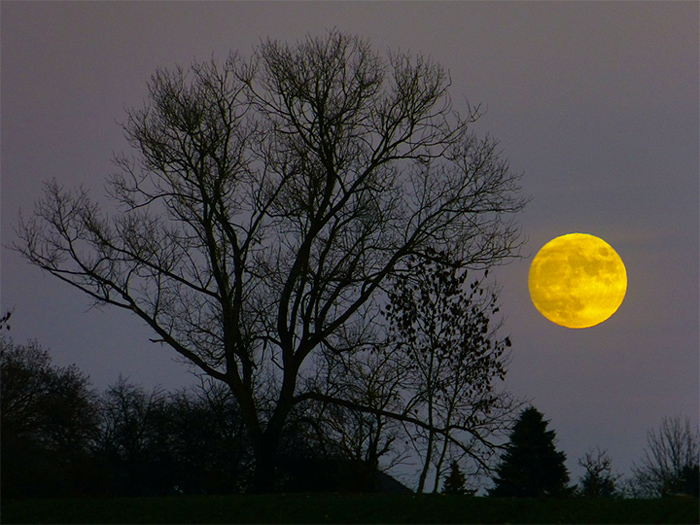 For October 2018, beautiful Gatlinburg, TN has more than its fair share of scary things to do to celebrate Halloween.
To help you find the best scary activities to enjoy in Gatlinburg, we made this guide with 5 Spooky things to do in Gatlinburg this Halloween 2018!
1. Fright Nights at Ripley's Haunted Adventure
Dates: Sep. 30 - Oct. 31
Every year, Gatlinburg's largest haunted house takes its terrifying adventure even further with a themed show for the spine-chilling season of October. Ripley's Fright Night's will have the theme of "Monster Movie Madness." This spine-chilling show will feature the most terrifying monsters to ever appear on film. You can see Frightnights every Friday, Saturday, and Sunday in October. Additionally, there will be a Frightnight performance on Halloween night as well.
You'll have a screaming good time trying to make your way past cannibals, mutants and ghouls in this multi-million dollar, year round haunted attraction in the heart of Gatlinburg.
2. Explore Gatlinburg's Mysterious Mansion
Located a short walk off of Gatlinburg's main drag on River Rd, you'll find an innocuous-looking house that gives passersby an uneasy feeling. The Mysterious Mansion may seem low key, but inside unimaginable terrors and thrills await! In fact, this haunted attraction is just right for anyone who relishes a top-notch haunted house. For Halloween, this spooky destination is bound to bring even more blood-curdling screams and classic fun to Gatlinburg!
3. Ghost Tours in Gatlinburg
People have called Gatlinburg home for hundreds of years and this quiet mountain town has some terrifying stories to tell. You can explore the ghost stories of Gatlinburg first-hand by scheduling a Ghost Walk in Gatlinburg. These nightly tours will fill you in on local folklore and take you to some of the creepiest places in town.
4. Kyker Farms Korn Maze
For an evening of classic fall fun, head over to Kyker Farms Corn Maze in nearby Sevierville, TN! By day, you can bring your family on a non-scary walk through the maze, but at night, this fun maze transforms into a terrifying trail with menacing figures around every corner.
This year, Kyker Farms is even offering a special Zombie adventure where visitors must fend off the hoards of the undead with paintball guns on this ride through the woods.
5. Trick Or Treat Kickoff Karnival
Date: Oct. 31
From 1:00 pm to 5:00 pm, guests will find a great Halloween kick off activity at Ripley's Aquarium Plaza in the heart of downtown. Not only will this Halloween Trick Or Treat fair have plenty of fun displays and candy, but also there are also costume contests, pumpkin carving, and inflatables to play on!
More Great Ways to Celebrate Halloween in the Smoky Mountains
Watch Scary Movies in your Cabin
What's Halloween without fun thrills from a horror flick? If you book a Gatlinburg cabin with a theater system, you can be scared out of your wits like never before with large theater screens and quality surround sound.
Carve Pumpkins on Your Cabin's Deck
This classic fall activity is bound to delight the kids and a Smoky Mountain cabin with a deck is practically perfect for it! Afterward, you can roast some pumpkin seeds in your cabin's fully equipped kitchen for a tasty Halloween treat.
Tell Ghost Stories Around a Bonfire
There's nothing like telling spooky tales around a campfire. Luckily, several of our log cabins come with fire pits so you can spin tall tales around the fire surrounded by dark mountain forests. Call our reservations office at (865) 436-5031 for help finding cabins that have this delightful amenity.
Go On Scary Hikes in the National Park
For all of its beauty, there are some parts of the Great Smoky Mountains National Park that are downright creepy.
Long before the park was founded, settlers and Native Americans before them all called this place home. Today, hundreds of graveyards, abandoned cabins, and chimneys still litter this eerie landscape.
There seem to be more ghost stories per square mile in these mountains than anywhere else. You can explore these haunted places for yourself in abandoned communities like Sugarlands, Elkmont, LeConte Lodge, the Norton Creek Trail, and Cades Cove. Who knows, maybe you'll encounter a spectral presence on your hike through this wild landscape.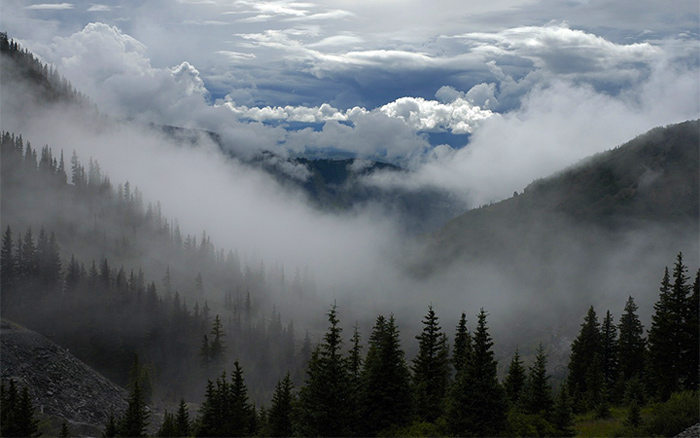 Final Thoughts on Halloween in the Smokies
If you've never experienced Halloween in Gatlinburg, you're in for a real treat. Haunted attractions, fun events, and some real life ghost stories make the Smoky Mountains a prime place for eerie fun this October!
What are your favorite Halloween events or things to do in Gatlinburg during this time of year? What are your favorite ghost stories in Gatlinburg? We'd love to hear about how you celebrate this ghoulish season in the Smokies in our comments section.
Written by Hayden Brown